Get relief from back pain and discomfort caused by over-sized breast with breast reduction surgery in India. If you have large breast size, breast reduction surgery will help you get a breast size that you desire, to improve your self-confidence and to reduce your discomfort.
We at MedicoExperts understand the discomfort women face when their mammary glands become over-sized leading to pain and embarrassment. With the highly renowned, board-certified cosmetic surgeons in India and the top hospitals with cutting-edge technology, we offer affordable and best breast reduction surgery in India without compromising in quality. After undergoing breast reduction surgery in India, women can gain freedom from discomfort and pain caused by large breast, and also gain renewed confidence. We also offer certain time-bound economical packaged and schemes for our patients.
For women, over-sized breast can be a highly distressing and causing pain in the neck and back areas. Breast reduction surgery is often performed in women with large, heavy breasts who have severe discomfort due to the weight of the breasts, including neck pain, back pain, or numbness or weakness.
With the advancement in surgical science, cosmetic surgeons are now capable pf offering specialized surgeries with minimal scars and better recovery.
The best hospitals in India have technology and infrastructure that are at par with international standards of treatment. The cost of breast reduction in India is also comparatively much lesser than any other country in the world.
Some of the key benefits of breast reduction in India are as follows:
Affordable breast reduction surgery in India starting at USD 2500

Holistic and patient-centric care by team of best cosmetic surgeons, specialist and experts

Well-equipped and best cosmetic surgery hospitals in India

Special packages and timely schemes for MedicoExperts patients only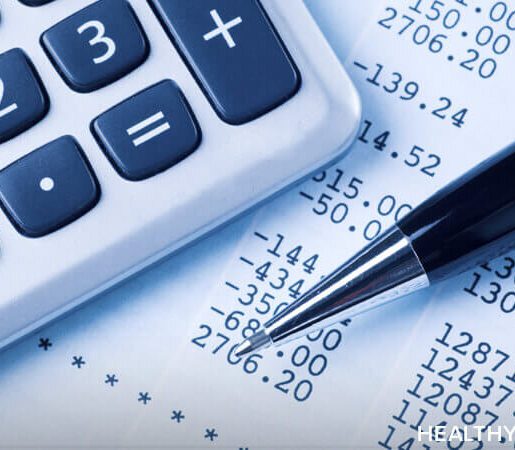 India does not just offer the expertise of the best cosmetic surgeons; it also offers affordability. The cost of getting a breast reduction surgery in India is way less and cost-effective than it would cost to get the procedure done in the US, UK or Thailand. A multi-disciplinary approach assures no after-surgery hurdles.
In order to ensure no post-surgery complication and smooth recovery, a general comprehensive evaluation is done to gauge the overall health of the patient.
The cost of evaluation starts from USD 500-800. The cost of Breast Reduction Surgery in India may start from around 2500 – 3000 USD. This cost differs based on the choice of the surgeon, the surgical procedure and the chosen hospital.
Surgical Techniques for Breast Reduction Procedure:
This is the standard technique of breast reduction where the maximum reduction is possible. However, the disadvantage of this procedure is, this is a very invasive technique. The incision is given horizontally under the breast crease, then ongoing vertically to the nipples and continues around the nipple giving the incision an anchor pattern.
This kind of technique is also known as short scar reduction or Lejour breast reduction. The incision continues around the areola and the runs down vertically to the breast crease. This technique of incision shows good outcome since it results in more curvaceous breasts and less scarring.
The breasts carry more fat tissues than glandular tissues hence the excess fat is removed from the breasts. The skin improves and restores gradually giving a natural appearance to the breasts. Moreover, the sensations of nipple and ability to breastfeed are not compromised.
Success Rate of Breast Reduction in India
Effective breast reduction surgery can ease pain in the neck and shoulders, and the upper back areas. Through the expertise of the best cosmetic surgeons in India, patients have claimed to have the extremely satisfying results. The success rate of breast reduction in India, across hospitals and surgeons is above 98 per cent.
Frequently Asked Questions and patient concerns:
1. Is breast reduction surgery covered under insurance?
Most of the insurance companies cover breast reduction surgery as it is more than a cosmetic procedure. However, the insurance company may need suggestive proof that the over-sized breasts were causing medical issues.
2. Who is a good candidate for the breast reduction procedure?
A popular misconception is that only women with very over-sized breasts are good candidates for a breast reduction. But that is not the case, according to your body structure, if the breasts are causing pain and discomfort, you are the right candidate for the procedure.
3. What are the most common benefits of breast reduction surgery?
Post breast reduction surgery, you will experience and immediate end to your neck and back pain. During the post-op period, you will notice that you are capable of having a more active life without discomfort or embarrassment while working-out.
4. What are the risks involved with breast reduction surgery?
Very rarely, some loss of breast tissue may occur as a result of inadequate blood flow to the remaining breast tissue. This occurs more frequently in women who smoke. Occasionally, the reduced breasts are slightly uneven in size. In very rare occasion, surgical scars remain dark and raised after complete healing has occurred.
5. Are there different kinds of breast reduction procedures?
Yes, different techniques for different sizes and shapes of breasts. Breast reduction surgery is considered reconstructive, not simply cosmetic surgery.
6. How soon will I be able to get back to my daily routine?
It takes about several days to about 2 weeks for you to be able to get back to normal routine. However, it is suggested that you refrain from strenuous exercise and heavy lifting until a month or so.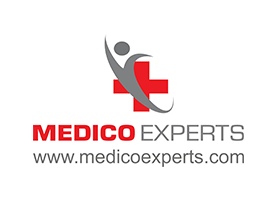 MedicoExperts is a Global virtual hospital which is established to offer quality healthcare services at affordable pricing without compromising the success rates of the treatment. MedicoExperts is having a network of highly experienced super specialist doctors and well equipped hospitals across the globe and offering second opinion through online video consultation and surgical interventions through its empanelled super specialist doctors at its network hospitals in 17 countries from 3 continents.
By the virtue of its approach and model, MedicoExperts is successfully achieve to deliver
Latest and most advanced treatments with success rates of international benchmarks.
Multiple cost options depending upon the hospital facilities, with the same doctor.
Treatment option in multiple cities/state/countries.
Trust and peace of mind.
Most suitable for patients who are looking for:-
Planned Surgeries and treatment from most experienced doctors and at multiple cost options as per hospital facilities with best possible outcomes.
Second Opinion from expert doctors.
Complex cases involving multi specialities
International patients looking for treatment from Indian doctors