Always Get an Expert Second Opinion, Before you decide for your Treatment/Surgery
Get all the information regarding surgeries & procedures across all specialties with multiple price point.
Alternative therapy is a nonconventional approach to healing. Ayurveda, Naturopathy, and Acupuncture
Introducing MedicoExperts - Global Virtual Hospital
How MedicoExperts will provide you the Best Services
At MedicoExperts, we know that you want the best possible treatment at a reasonable cost. In order to do that, you need to choose the right doctor with good success rates and the right hospital for your needs.
The problem is so many options at different price points and sometimes you need to compromise quality and sometimes budget which makes you feel anxious about your decisions.
We believe that health is the most important part of life, and the quality of treatment cannot be compromised, however with the right approach budget can be reduced.
We understand your confusion about creating the right balance between quality and cost which is why we have empanelled the doctors who are masters of their super-specialty and empanelled different hospitals with different costs to create the right combination for you.
With this approach, we are able to successfully serve more than 10200 patients from 17 countries and able to save 5% to 25% in terms of cost without compromising the results.
We get in touch with you and take reports and history of patient

Come up with a treatment plan with options of different price points

Arrange consultations with the doctor & second opinion as well if needed

Empower you to take informed decision
So, fill the form and we will get in touch with you in 24 hours. And in the meantime, You can read the blogs and articles in Blog section and see videos on the treatment in this section.
We ensure that you there is no possibility of not taking right decision at right time and instead making the right steps in right direction in very first attempt and gift the health to yourself and your near and dear ones.
If you are accessing this from outside India, do check with us when we are coming there with medical camp.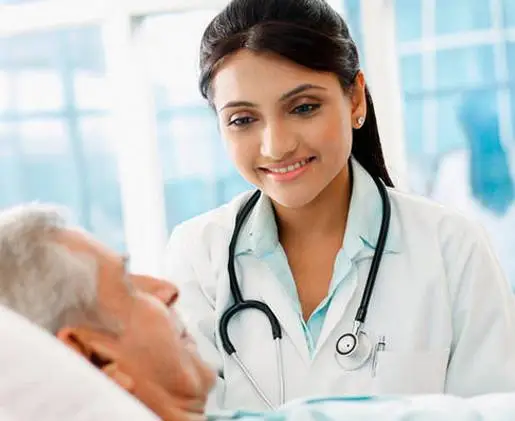 We
To Care our

Patients !
global virtual hospital
MedicoExperts
MedicoExperts is a "Global Virtual Hospital" which is established to offer quality healthcare services at affordable pricing without compromising the success rates of the treatment.
MedicoExperts is having a network of highly experienced super specialist doctors and well-equipped hospitals across the globe and offering second opinion through online video consultation and surgical interventions through its empanelled super-specialist doctors at its network of hospitals in 17 countries from 3 continents.
10253
Number of Patients Served

we offer services
We provide assistance in various directions
Contact us any suitable way and Book your appointment
How we make quality Healthcare affordable
MedicoExperts, being a virtual hospital, has empaneled best of the superspecialist across the super-specialties and networked with hospitals with right clinical infrastructure and different level of service facilities, where we conduct surgeries and procedures. This help us to save the cost and extend benefits to you while ensuring the quality and success rates of the surgeries.
For Second opinions and follow-up consultations, our doctors are available on MedicoExperts online consultation platform.
MEET OUR EXPERIENCED TEAM
Our Dedicated Doctors Team
We offer extensive medical procedures to outbound and inbound patients what it is and we are very proud of achievement of our staff, We are all work together to help our all patients for recovery
HOSPITAL
Best Super Specialty Hospitals in India
The top hospitals in India are equipped with cutting-edge technology and the latest innovation to provide the best treatment. Here is a list of the Best Super Specialty Hospitals in India which provide the best treatment and surgery:
OUR BLOG
Recent Articles and News
TESTIMONIAL
Happy with Customers & Clients
MedicoExperts – Global Virtual Hospital is the most reliable, trusted, and having 100% satisfied patients experience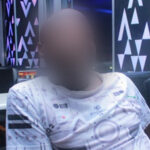 Radiotherapy for prostate cancer treatment by best uro-oncologist in India
Anthony, 58 yrs. old after undergoing radiotherapy and hormone therapy, shares his experience of getting prostate cancer treatment in India.

Tell us about yourself

My name is Anthony Igwe, and I am 58 years old and I am from Ghana. I was diagnosed with stage 3 prostate cancer in Jan 2010. I had all the symptoms, uncontrollable frequent urination, blood in the urine, and a lot of pain and discomfort. My local doctors said I should get a surgery done to remove it, but I was not sure. I wanted to seek second opinion, someone who could help me better.

How did you know about MedicoExperts?

I stayed positive and began looking for second opinion from my local doctors, but I was still worried about getting good treatment in my own country. A relative suggested I visit the MedicoExperts Connect Centre in Ghana. When I went there with my reports, they reconfirmed what the reports suggested, but said that they could get me in touch with a doctor in India who can help me evaluate my situation better. After speaking to the Surgeon from India, I was informed that it was not necessary I undergo surgery as it could do more damage than good, getting radiotherapy along with hormone therapy was a more logical option. They recommended sessions of radiotherapy. They asked me if I was willing to travel to India for my treatment. I had heard a lot of good things about the facilities in India and their doctors, and I felt I should get my treatment done in India. The team was kind enough to help me make a choice according to my preference.

How was your experience with MedicoExperts and the Indian Surgeon?

MedicoExperts team was really empathetic and caring throughout my treatment in India. They would check up on me and help me if I needed anything in particular. The team of doctors and attendants that I had too were very understanding and proactive. They genuinely cared about my well-being which also helped me stay positive and get better. Thank you team MedicoExperts.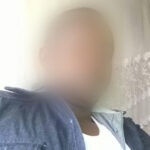 Radical prostatectomy in India provides new hope
Mr Daniel Banda never knew much about prostate cancer before his diagnosis. Now, after radical prostatectomy in India, he is surviving the odds and also spreading awareness.

Tell us about yourself

Hi, I am Daniel Banda, 49 years old from Nigeria. I decided to get a general check-up done, which included PSA test. When my results came, the PSA levels were surprisingly high and I was asked for further evaluation which included biopsy. After my results, I was told I had localized prostate cancer and could get a surgery done. I always believed that prostate cancer was the disease of an old man before my diagnosis.

How did you know about MedicoExperts?

I found out about MedicoExperts through a Facebook ad about prostate cancer. I dropped an inquiry and they got back to me pretty quickly. I discussed with them about my symptoms and conditions, and after sharing reports, they told me I could undergo radical prostatectomy. However, I had to travel to India for getting this treatment. I was a bit worried about travelling so far for surgery. MedicoExperts team got me to consult with the surgeon directly, which helped me build trust.

How was your experience with MedicoExperts and the Indian Surgeon?

After the initial doubting phase, I was able to make my decision to travel to India. I must say the MedicoExperts team is very thorough. They urged me to ask and clear all my doubts with the uro-onclogist in India before my travel plans. I discussed all the possibilities of side-effects and how long will I take to get back to my normal routine. This helped me prepare for the surgery better and also mentally be prepared for the side-effects. My overall experience was good and I would definitely recommend MedicoExperts for any treatment.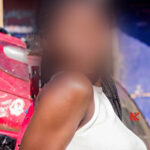 Fighting breast cancer with a double mastectomy in India
Oana was diagnosed with stage 3 breast cancer at the early age of 29, in February 2017.

Tell us about yourself

I am Oana, and now I am 32. I was diagnosed with stage 3 breast cancer in 2017. Two years ago, I felt a lump on my right breast, the first time I suspected something was wrong. An ultrasound was instructed by my gynaecologist, but the test findings were normal. A year later, I still felt the lump, but this time I had other symptoms as well, my areola had a dark spot, my nipple had crustiness and discharge, and I also had sharp pain in my chest. I asked for something other than an ultrasound to be tested and she ordered an MRI, a test that was more probable to be covered by my insurance than a mammogram and disclose any cancer in my breasts. After my MRI, I was asked to get a mammogram, ultrasound and biopsy done urgently and on priority, as they found something suspicious in my scans. The results revealed I had HER2-positive breast cancer. I was terrified and almost lost, but my family helped me cope with it all. We started discussing the possible treatment options I had and the best place to get them done.

How did you know about MedicoExperts?

My father's colleague suggested MedicoExperts, as she too had breast cancer and MedicoExperts assisted her for her treatment, and is doing really well today. My dad started to find them online and got in touch with them on my behalf initially. Later, I spoke with them, shared my reports and received consultation from their doctor as well. The breast onco-surgeon has good experience and was also very renowned. However, I had to travel for my double mastectomy surgery in India. Since, we already had a reference, we were not too scared to make the decision.

How was your experience with MedicoExperts and the Indian Surgeon?

Everyone was very supportive and caring through my surgery, and treatment afterwards. After the surgery I received chemotherapy and radiation. I was also suggested on what to eat and how to manage my side-effects of treatment. I must say, they really know how to handle sensitive cases as well and also ensure there is lot of positivity and care. I am glad we chose to travel to India and chose MedicoExperts to be our guide and aid.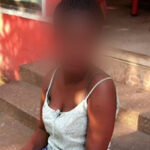 Lulu gets lumpectomy and radiation therapy in India and overcomes breast cancer
Annual mammogram of Lulu brought to light early stage breast cancer and underwent lumpectomy in India

Tell us about yourself

My name is Lulu, 44 years old. I have been getting my annual mammograms without fail for the past 10 years. However, in 2015, my results lead my doctor to perform a biopsy on my left breast. The further tests lead to me being diagnosed with ductal carcinoma in situ (DCIS) which is early-stage of breast cancer but it is only confided to the milk ducts and has not spread. My gynaecologist said I should go see a specialist to get best options for my case.

How did you know about MedicoExperts?

I heard on the radio about MedicoExperts organizing an OPD and surgical camp in my country, Nigeria Out of curiosity, I got in touch with them to check if they could help and diagnose me. They asked me to register and come for detailed appointment. I did, and after sharing the report with the oncologist from India, they told me that they could do a breast-conserving surgery i.e. lumpectomy and radiation in my case as the cancer had not spread, however, I would have to travel to India for the treatment. As I was more comfortable with the Indian oncologist I met, I agreed to travel and began raising funds. One of the MedicoExperts team member was in constant touch with me.

How was your experience with MedicoExperts and the Indian Surgeon?

As I said, someone from MedicoExperts was always checking up on me, even before I began my journey. They were very courteous and helping. I am glad they choose to come to my country that helped me get a very good diagnosis of my condition, and I was able to get timely treatment as well. The onco-surgeon who treated me was very good and was well experienced. Thank you MedicoExperts.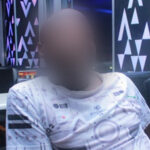 Minimally invasive total hip replacement surgery in India
Marie travelled from Ghana for a minimally invasive hip replacement surgery in India and was able to resume her daily activities pain-free.

Tell us about yourself

My name is Marie and I am 56 years old. I was prescribed medicine when I started to experience hip pain several years ago, had MRI performed, but felt no relief or adequate diagnosis of my hip disease. I couldn't bend, or enjoy any of my previous activities. Moving my hip even a little would cause me immense pain. Eventually my doctors asked me to get an x-ray done, and the results showed that my left leg was shorter than my right and this could be corrected after a hip replacement surgery. I spoke to my local doctor and started checking for options to get this treatment.

How did you know about MedicoExperts?

While scrolling through Facebook, I came across an advertisement about minimally invasive hip replacement surgery, and quickly filled up the enquiry form. Within 24hrs, I got in touch with their patient care expert and began discussing my condition. The orthopaedic surgeon in India reviewed my reports and said that I was a good candidate for minimally invasive surgery. And with that I began my plan to travel to India to receive my treatment.

How was your experience with MedicoExperts and the Indian Surgeon?

My experience was very good. MedicoExperts team kept in touch with me throughout my journey and was very kind and helpful. My surgeon too was excellent and I was discharged from the hospital very soon. I was able to resume work 2 weeks after my surgery and also have been able to move better. My life is better and renewed now.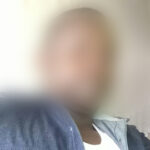 Advanced hip replacement surgery in India for a pain free tomorrow
Douglas from Ethiopia was diagnosed with arthritis and received robot assisted hip replacement surgery in India.

Tell us about yourself

I am Douglas from Ethiopia and after years of physical activities, I recently began experiencing pain in simple movements of my hip. After getting tests done, I was diagnosed with advanced arthritis on my hips. I felt all the symptoms of arthritis – joint stiffness, pain, swelling, tenderness, and even had difficulty in walking. My local doctors suggested total hip replacement surgery

How did you know about MedicoExperts?

I was looking for treatment options in Kenya, when I happened to see and advert about an advanced technique of hip replacement surgery by MedicoExperts. I was curious and got in touch with them. I shared my reports with and we started to prepare for my travel to India.

How was your experience with MedicoExperts and the Indian Surgeon?

MedicoExperts' team is very prompt and helpful. They answered all my questions and also helped me choose the best surgeon and hospital based on my preference and budget. I have no doubt that I made a good choice coming to India. Thank you MedicoExperts, I am well and without any pain now.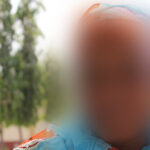 Pain-free after Bilateral Total Hip Replacement in Nigeria
Ms. Elizabeth Oloko had been diagnosed with osteoarthritis a couple of years ago and both her hips were severely affected and she was in a lot of pain. Now she is pain-free after undergoing a bilateral total hip replacement in Nigeria.

How was your experience with MedicoExperts and the Indian Surgeon?

I am very happy with MedicoExperts and my surgeon. I can walk pain-free now. The surgery was successful and the doctor helped me walked on the third day after my surgery. I am really fortunate to know about them and get treated by the best Indian doctors, right here in Nigeria.

About the patient

My name is Ms. Elizabeth Oloko and I am 55 years old. I had severe pain in both of my hip joints, I couldn't carry weight, I couldn't lie on my side. I would experience severe pain in just moving around. I got in touch with a local doctor, and my reports revealed Osteoarthritis. I was suggested to undergo surgery but I was sceptical of doing it locally because a majority of the patients have to later undergo revision surgery.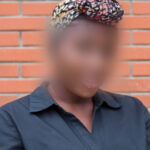 Myomectomy in Nigeria by MedicoExperts Top Indian Gynaecologist Surgeons
Ms. Faith was suffering from uterine fibroids for many years, but is now better, thanks to uterine fibroids treatment in Nigeria by best surgeons from India.

How was your experience with MedicoExperts and the Indian Surgeon?

When I first got in touch with them, I was not very sure about them, but eventually, I build up trust by knowing how genuine they were. The gynaecology surgeons they are tie-ed up with are very good and well experienced. After days of keeping in touch with the MedicoExperts team, I finally got my surgery done. My surgery was successful and I am completely recovered now and feel so much better.

I am glad I chose MedicoExperts, I am very happy and better now.

About patient

Hello, my name is Faith, and I am 36 years old, and few years ago I was diagnosed with uterine fibroids. I used to have severe bleeding, a huge belly and extreme cramping. Sometimes, my bleeding was so heavy, I could not go out. I tried all sorts of herbal and medicinal remedies but nothing helped.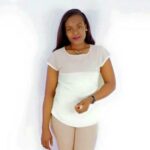 Laparoscopic Myomectomy Surgery
What brought you to India?


To have done laparoscopic myomectomy surgery by team of Priyanka Bisht, comprising of her, Dr. Rahul kankhedia and Dr. Shyam Sunder Soni (Medical experts) was God intervention and a riddance to phobia associated with fibroid removal and anticipated pro surgery pains and associate complications.

My husband and I had challenge with fertility and that has led me to different doctors and hospitals in Nigeria. Having spend fortune in trying, I was linked with Medico expert (Indian Doctors) through social media. We chatted and she recommended I do some test and send to her in India and I complied. She responded that I have multiple fibroid that needed to be removed. She told me the cost and when her team will be visiting Nigeria. Her advice, suggestion, explanation of process and recommendation rid me of fear and I chose to do the surgery with them. They arrived Carez Hospital, Owerri, Imo State, Nigeria, on 01/05/2019 for two days to attend to persons with challenges. I was there and made payment through bank transfer; but public holiday and bank restriction on my Account, the money was not remitted to the hospital's account.

This development was to rob me of the chance to be attended to by the team. As God may have it, The Team where more human the humanitarian than business incline. They had me operated without first receiving alert from my bank. their humanity was phenomenon! Four day after, I was discharged. 30 days latter, the incision wounds are all healed and I am back to normal life without complication and pains associated with post surgery experience. MedicoExperts are not only expert in surgery, but also has touch of humanity. Those who have fear or phobia for surgery or complication associated with it, I recommend MedicoExperts as your best option.