Liver failure need not be a cause of fatality anymore. Technological advances, together with the unique ability of the liver to regenerate itself, have allowed transplant surgeons to save many lives. A liver transplant procedure is undertaken to replace the diseased liver with a healthy liver either from a living or deceased donor. The individual who donates the liver can bounce back to normal life in a couple of months without any complications and can also regain full liver function.
We, at MedicoExperts understand the tenderness of the situation and are quick in providing the best treatment plans to expedite the process of undergoing a liver transplant in India. With MedicoExperts you can be assured of being treated by highly skilled transplant surgeons at world-acclaimed hospitals in India that are aptly equipped to handle any complexity. The multi-faceted team of doctors and experts can guarantee you 90% success rate across hospitals in India.
Cost for Liver Transplant in India
Coupled with cutting-edge technology and top transplant surgeons in India, the cost for undergoing transplant is way lower compared to other countries like the US, Thailand, UK and other European countries. Liver transplantation cost in India depends upon factors like the medical condition of the patient, chosen surgeon and hospital.
Patients from lesser developed countries can benefit from the lower cost of transplant treatment, without compromising with the medical care and facilities. The consultation fees and the surgical costs of the transplant are much lesser than getting treated in the western counterparts.
| Sr.No. | Procedures | Cost in USD in India | Cost in INR in India |
| --- | --- | --- | --- |
| 1 | Liver Transplant | 23171 – 38000 | 16,50,000 – 26,21,126 |
India – a reasonable option for Liver Transplantation
India has many multi-specialty and multi-disciplinary hospitals with the best surgeons who have years of experience; that can provide the patients with a comprehensive care that is unmatched. The hospitals are equipped with the latest technologies and innovations that offer the best of healthcare to our patients. The facilities and provision at the hospitals are well-matched to the western counterparts for a significantly lower cost.
| Sr.No. | Country | Cost in USD | Cost in INR |
| --- | --- | --- | --- |
| 1 | India | Starting 23171 | Starting ₹ 16,50,000 |
| 2 | South Africa | Starting 36,000 | Starting ₹ 24,81,930 |
| 3 | Singapore | Starting 99,100 | Starting ₹ 68,32,201 |
| 4 | United Kingdom | Starting 450,000 | Starting ₹ 3,10,24,125 |
| 5 | United States of America | Starting 577,100 | Starting ₹ 3,97,86,716 |
Reasons to choose India over other Countries
Economy and standard of living: The cost for liver transplant treatment in India is much more affordable as opposed to undergoing treatment in the US, Thailand or any European country. Even the stay, consultation, facilities and everything else will also cost much lower when compared to the western counterparts.
Options: India has a wide range of hospitals to choose from; that offer care and treatment according to one's budget. With the advancement in the field of medicine, the hospitals also try their best to bring down the cost to make treatment cost-effective and available to all strata of society. There is also the promising possibility of choosing doctors whose expertise and experience will help you heal better. The cost differs greatly based on the chosen surgeon.
In a liver transplantation procedure, the diseased liver is replaced with a healthy liver either taken from a deceased donor or a living donor. Liver being the largest organ of the body with a solemn responsibility of ridding the body of toxins and other by-products, the failure of performing these functions can be life threatening.
Due to various reason, the functions of the liver could be hampered and this could either happen gradually or suddenly. Liver transplantation is suggested to patients with chronic diseases or liver failure.
Generally, liver transplant in India is conducted by method of using liver from a living donor. However, the team of doctors have the dexterity to conduct any type of transplant.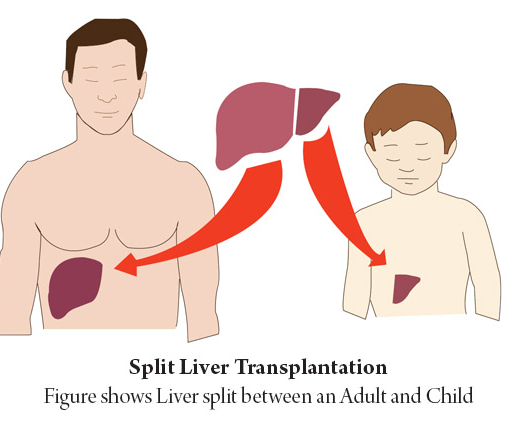 Reasons to choose India over other Countries
Liver Transplant Procedure
Liver Transplant Success Rate in India
With about 90% success rate for liver transplantation in India, you can be assured of exceptional quality and holistic care. We believe in seamless travel arrangements to make the treatment procedure as smooth and hassle free as possible. The life expectancy of 90% of our patients who underwent live donor liver transplantation was increased by 5 years, while about 80% saw an increased life expectancy by 10 years.
Things to do before Liver Transplant in India
While preparing for your liver transplant in India, it is highly important to ensure certain technicalities and formalities are considered.
For a live liver donor transplant, the donor has to be from the patients on country, and he/she cannot opt for a patient from India
Preferably, chose a relative as the donor for it will considerably speed up the process and also involve lesser formalities and complications
The blood group of the patient and the donor has to be a match, and also the donor must not have any history of ailment or health issues that could jeopardise the patient's surgery.
All things considered, one can instinctively trust the transplant surgeon in India for their surgery, as all the doctors are trustworthy, well-learned and have extensive experience in handling critical cases.
After the long and extensive surgery, the patient will be kept under strict observation in ICU for at least 2 days, and all the vitals are closely monitored. A 5-10 days hospital stay is expected to help the body recuperate. Medications will be prescribed, that the patient has to take for the rest of his/her life, and while the patient is in the hospital, timely tests and check-ups will be administered to ensure smooth recovery and no hiccups.
Two-three weeks is the stipulated stay in the hospital, while some patients are discharged sooner, other are may take longer to recover depending on how the new liver is working and on complications that may arise.
The exhaustion from the surgery and the ailment will eventually wear out, and then the patient will be able to resume daily routine anew.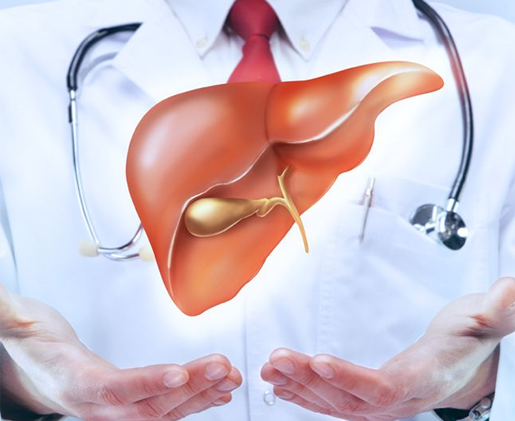 Frequently Asked Questions and patient concerns:
1. What are the reasons for a liver failure?
Liver transplantation is recommended only in cases where there is liver failure which cannot be regulated with treatment. The caused for a liver failure are and not limited to:
Non-alcoholic fatty liver
Alcoholic fatty liver
End-stage liver cancer
Liver cirrhosis
Wilson's disease
Hepatitis
2. What are the expected results of the outcome of undergoing liver transplant?
After a successful Liver transplant, the new Liver will filter blood, and patient will no longer need dialysis. The patient will be prescribed medications that he/she will have to continue for the rest of her/his life. After 3 months of recovery period and 6 months is certain complicated cases; the patient is expected to gradually begin daily routine activities.
3. How will I know if I am a suitable candidate for liver transplantation?
Any patient that will die without a liver transplant is a candidate for the procedure. Liver cancer patients are good candidates for the procedure provided the cancer has not spread. A candidate for liver transplant needs to be in good heart and lung health as well. Somebody with systemic or uncontrolled infections, severe pulmonary hypertension or is active in substance (alcohol/drug) abuse is not a good candidate for the procedure.
4. How long will my liver transplant last?
Recipients have known to have gone to live even 30 years after a successful liver transplantation. Also, the survival rate after undergoing liver transplantation is a promising proposition for those patients suffering from chronic liver ailment.
5. Will my liver disease come back after a transplant?
Certain liver diseases can reappear in the new liver. One example is hepatitis C. The transplant team can advise you on the incidence of recurrence of specific liver ailments. In cases where there is a risk of recurrence the transplant team will monitor you very closely to help prevent recurrence.
6. How much pain is typical after the surgery?
There is pain after liver transplant surgery, however it is generally not as severe as with other abdominal surgeries. This is because nerves are severed during the initial abdominal incision causing numbness of the skin around the abdomen.
These nerves regenerate over the following six months and sensation returns. More common post-transplant discomfort is back pain associated with the length of time on the operating table.
The team prescribes the appropriate pain medicine for each patient.
7. What Are the Risks and Side Effects of a Liver Transplant?
A liver transplant, like all major surgery, has possible serious risks such as bleeding, infection, and complications from anaesthesia. In addition, people who have a liver transplant may have side effects from the immunosuppressive drugs they need to take. These medicines weaken the immune system so the body does not reject the new liver.
This means, however, that a patient may be at increased risk for developing other serious infections. Some of the immunosuppressive drugs can also cause high blood pressure and cholesterol, diabetes, and weaken the bones and kidneys. Regular health care checks with the transplant team are critical to staying as healthy as possible after a liver transplant.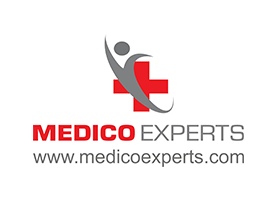 MedicoExperts is a Global virtual hospital which is established to offer quality healthcare services at affordable pricing without compromising the success rates of the treatment. MedicoExperts is having a network of highly experienced super specialist doctors and well equipped hospitals across the globe and offering second opinion through online video consultation and surgical interventions through its empanelled super specialist doctors at its network hospitals in 17 countries from 3 continents.
By the virtue of its approach and model, MedicoExperts is successfully achieve to deliver
Latest and most advanced treatments with success rates of international benchmarks.
Multiple cost options depending upon the hospital facilities, with the same doctor.
Treatment option in multiple cities/state/countries.
Trust and peace of mind.
Most suitable for patients who are looking for:-
Planned Surgeries and treatment from most experienced doctors and at multiple cost options as per hospital facilities with best possible outcomes.
Second Opinion from expert doctors.
Complex cases involving multi specialities
International patients looking for treatment from Indian doctors