Advanced Liver transplant in India with highest success rates | Liver transplant cost in India
Live donor liver transplant is a complex surgery both donor and recipient are operated and any mistake can be fatal. Hence, the selection of doctors and hospital becomes very critical for the success of the procedure.
but liver transplant in India gives best results.
Let me introduce you to one of our patients.
Dean is a 52-year-old businessman from Lagos, Nigeria. Dean is a father of two boys who help Dean in the business. 
Three years back, Dean started observing Loss of appetite and weight loss along with yellowishness of the skin and eyes. Dean was also struggling with alcoholism for years.
Dean decided to meet a gastroenterologist at the nearby hospital. His Son John also accompanied him. The doctor physically examined Dean's condition and suggested Dean do a few blood tests and imaging tests. Dean did the test as per the recommendation.
The reports came and he was diagnosed with alcoholic cirrhosis.
The doctor prescribed Dean medication advised him not to take alcohol and also suggested the right diet to him with more emphasis on what to avoid.  
Dean went back home, He tried everything to overcome his addiction but could not control it fully. Dean did his level best to avoid alcohol and follow the instruction given by the doctor. Dean was determined to conquer his disease.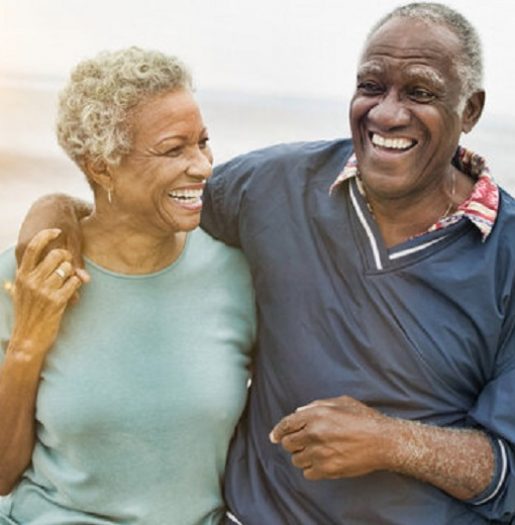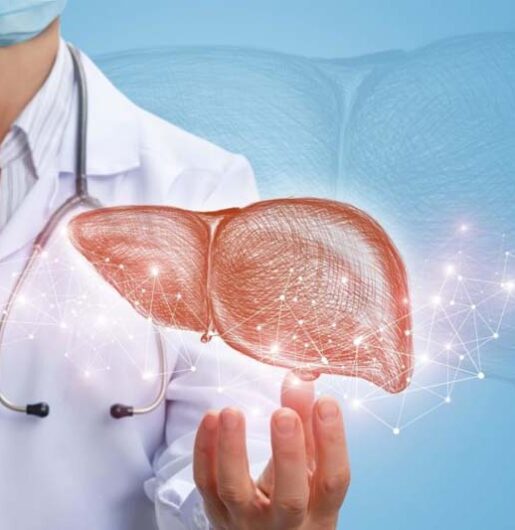 However, after a few months, when he started believing that his life had returned to normal, the disease relapsed and Dean had to be admitted to the hospital. 
The doctor did the investigations and Dean's son John could see the worry on the faces of the doctors when they approached his bed with reports. 
The doctor informed Dear that his liver needs a transplant and also warned Dean that unless he changed his life, he wouldn't live more than three months.
Dean and his family were in shock and wanted to save Dean's life at any cost. Dean was also having a helpless realization of his habit of alcoholism that dragged him to this deadly condition. John supported his father and said he would donate his liver to his father. 
Dean's elder sister Lucy came to know about Dean's condition. Lucy came to meet Dean, Lucy was also a nurse, she advised Dean and his son John to not take any chances and visit India for the treatment. Lucy gave the MedicoExperts number to John to get connected for the treatment. 
John contacted the MedicoExperts and sent all the reports of his father. The MedicoExperts concerned person explained John in detail regarding the treatment and procedure and also arranged the online video consultation with the liver transplant surgeon on the panel.
The doctor cleared all the queries of the Dean and John regarding liver transplants.
The MedicoExperts team guided Dean and John about the organ matching tests and documentation for the transplantation. The team also helped to get an emergency medical visa for Dean.
After 18 days, Dean and John along with Martha Dean's wife came to India for liver transplant. On the same day, Dean and John got admitted to the hospital. The doctor did the pre-evaluation tests of Dean and John both before the transplantation. All the reports were in favor of the transplant. 
The surgery day came. Martha, Dean's wife, was very nervous and prayed for the well-being of both her husband and son.
The liver transplant surgery was over and it was a successful surgery. Both Dean and John's conditions were stable after the surgery. Dean was kept for observation and the doctor was monitoring the parameter keenly. Dean's body accepted John's liver without any significant issues.  
Dean, recovery was really very fast. After being so sick for so long, he was ready to get back to his normal life.
Dean was very happy with the after liver transplant and thanked the doctors and MedicoExperts.
Now about a year after his transplant, Dean has not touched the alcohol and feels great. 
This could be your story as well. What you need is skilled liver transplant surgeons and hospital high-end infrastructure to overcome any complexity.
Before we start the discussion on different aspects of Liver transplants, let's first understand what is the function of the liver.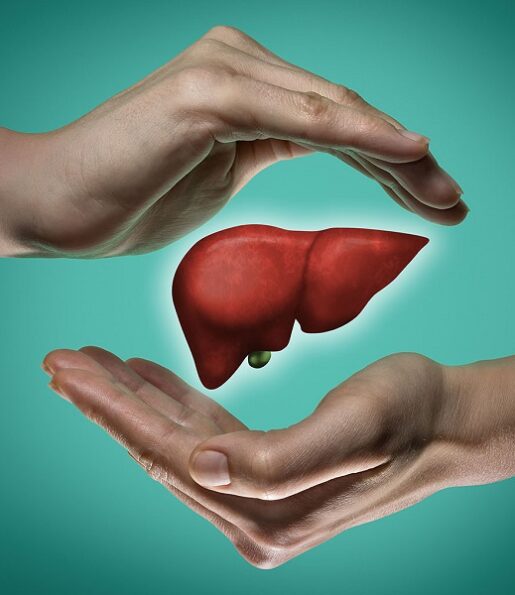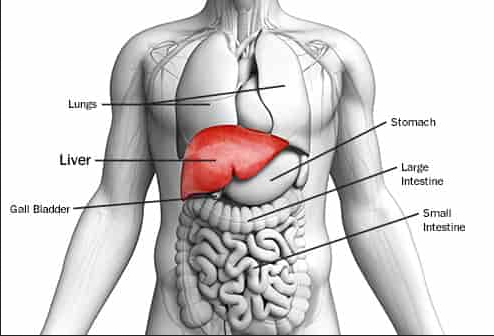 What does the Liver do?
The liver is located on the right side of the abdomen and weighs approximately 1500 g.
The liver is composed of two large parts, called the right and left lobes. The gallbladder is located below the liver, along with the pancreas and intestines. The liver and these organs work hand in hand to digest, absorb and process food.
The liver is the body's largest internal organ, performs a variety of important functions, including 
Preventing infections

Removing bacteria and toxins from the blood

Controlling immune responses

Processing nutrients, medications, and hormones

Making proteins that help the blood clot

Producing bile, which helps the body absorb fats including cholesterol and fat-soluble vitamins

Storing vitamins, minerals, fats, and sugars for use by the body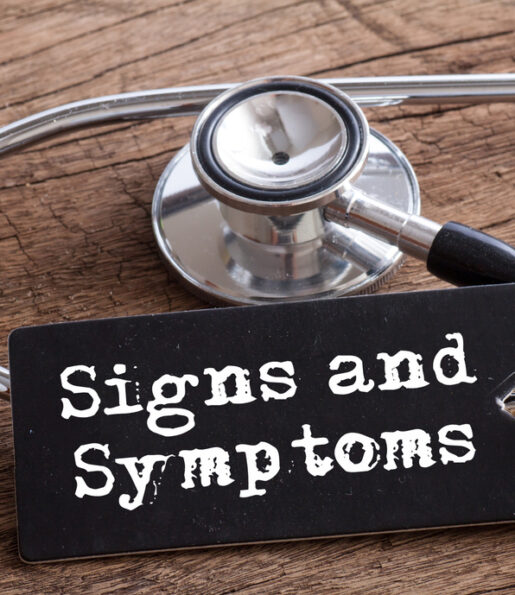 The signs and symptoms of liver failure may include
jaundice, a condition that causes yellowing of the skin and the whites of the eyes

fatigue

weakness

loss of appetite

nausea

weight loss

muscle loss

itching

bruising or bleeding easily because

blood does not clot

bleeding in the stomach

vomiting blood

passing black stools

ascites, the buildup of fluid in the

abdomen

forgetfulness or confusion
It includes the transplantation of a liver that is taken from a recently deceased person.
A section of the liver is removed from a living donor because the liver can regenerate itself, both the transplanted section and the remaining section of the donor's liver can regrow into a normal-sized liver.
A recently deceased person's liver is removed and split into two pieces; each piece is transplanted into a different person, where it will grow to normal size.
What is a liver transplant?
A liver transplant is a surgical procedure that removes a liver that does not work properly anymore (liver failure) and substitutes a healthy liver from a donor.
Liver transplantation is for patients who have complications following chronic end-stage liver disease. A liver transplant may also be a treatment option in the rare event that a healthy liver suddenly fails.
The number of patients waiting for a liver transplant far exceeds the count of deceased donors available.
The live donor liver transplant is an alternative to waiting for the availability of a deceased donor liver. Transplantation of the liver by a living donor is possible because the human liver grows and returns to normal size soon after a little of it is removed.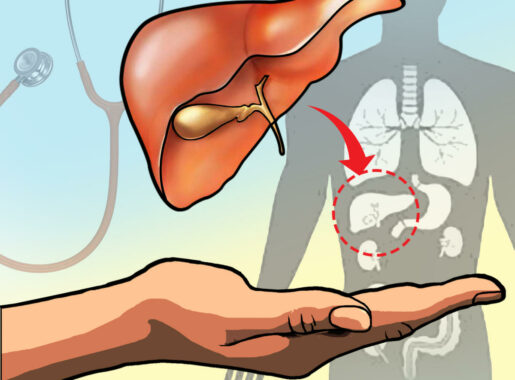 To check your general health, blood group, and tissue type, you'll need a lot of blood tests. 
Blood group: In order to find a suitable donor, you'll need to know your blood group. This is a straightforward blood test. Your donor must have the same blood group as you.
Organ and blood functions: Blood tests will be performed to determine the function of your kidneys, liver, and blood clotting ability.
Infection and general health: Your blood will be tested for infection and diseases (such as HIV, hepatitis B, and hepatitis C), as well as to keep track of your overall health.
Your doctor will need to check your blood for antibodies as these antibodies can push the body to reject transplanted liver. 
If you've had a blood transfusion, pregnancy, or transplant, you may develop antibodies. It's extremely difficult to get rid of these antibodies once they've formed. Some liver transplants may be rejected as a result of these antibodies.
If you have these antibodies in your blood, the team caring for you will let you know and explain how they might affect a liver transplant.

Antibodies in your blood make it more difficult to find a suitable liver donor. This will almost certainly result in a longer wait for a transplant.
Your doctor will want to know how well your heart and lungs are. 
Moreover, the doctor would like to ensure that you are not having any cancer or infections.

Patients with the following conditions may require a liver transplant:
Alcoholism causes liver damage (Alcoholic cirrhosis)

Hepatocellular carcinoma, Hepatoblastoma, HilarCholangiocarcinoma, and other liver cancers

Primary biliary cirrhosis

Active infection (hepatitis B or C) that has been active for a long time (chronic infection)

Liver (hepatic) vein clot (thrombosis)

Birth defects of the liver or bile ducts (biliary atresia)

Metabolic disorders associated with liver failure (e.g., Wilson's disease)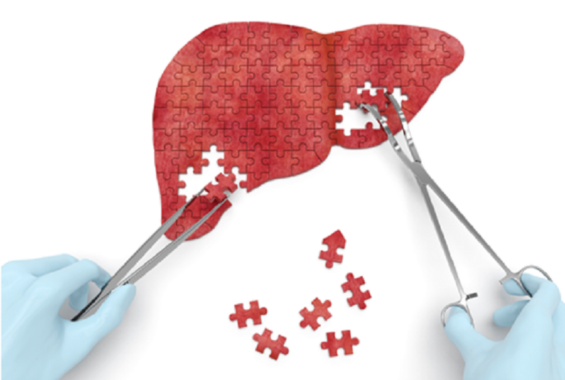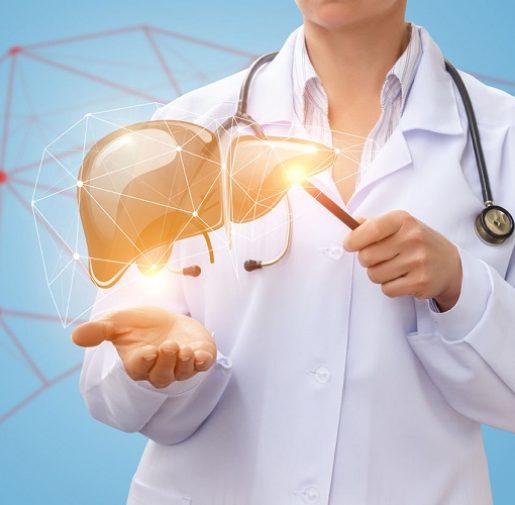 Biological siblings are usually the best donors alive because of matching. 

Have the same blood group.

The donor should be in good physical and mental health.

The donor must be at least 18 years old and under 50 years old.

The donor must not be obese or have fatty liver.
What are the different types of Liver Transplant Surgery?
Why you should prefer India for a Liver transplant?
The cost for liver transplant treatment in India is much more affordable as opposed to undergoing treatment in the US, Thailand, or any European country. Even the stay, consultation, facilities, and everything else will also cost much lower when compared to the western counterparts.
India has a wide range of hospitals to choose from; that offer care and treatment according to one's budget. With the advancement in the field of medicine, hospitals also try their best to bring down the cost to make treatment cost-effective and available to all strata of society.
There is also the promising possibility of choosing doctors whose expertise and experience will help you heal better. The cost differs greatly based on the chosen surgeon and hospital.
To take advantage of liver transplantation in India, there are some guidelines, steps, and protocols are enforced by the government. 
The donor and the recipient must be related to each other.

The donor should be in the age range of 18 to 50 years preferably.

It is advisable that living donors should be mentally healthy.

A physically fit donor with no diseases improves outcomes.

Recipient and donor should apply to the Chairman, Authorization Committee, Jeevandan AP in Form-11 & treatment certificate given by the treating Nephrologist and Urologist and Transplant Surgeon / Liver Transplant Surgeon along with necessary documents for granting permission for transplantation.

The application should be forwarded by the Hospital Administrator / Medical Superintendent/ Medical Director of the hospital concerned where the transplantation is proposed to be carried out along with all necessary documents. The decision of the committee will be sent to the hospital from which hospital the application is forwarded, but not directly to the recipient.

Family structure certificate should include self, father, mother, brother(s), sister(s), spouse, son(s), and daughter(s) with name, age, and address.

The permission given is valid for a particular patient and donor, the hospital, doctors

(Nephrologist and Transplant Surgeon) from which the application is forwarded to the committee and cannot be transferable.

No foreigner can undergo transplantation with an Indian donor. They can bring the donor from their country of origin duly certified/forwarded by their Embassy for transplantation in India.

A certificate of non-objection is issued to the patient by the high commission of the patient's country of origin in India, which is then presented to the hospital.

Cases submitted to the transplant board for authorization. The patient shall submit all necessary documents for the approval of the Transplant Committee.

Lastly approval of the Committee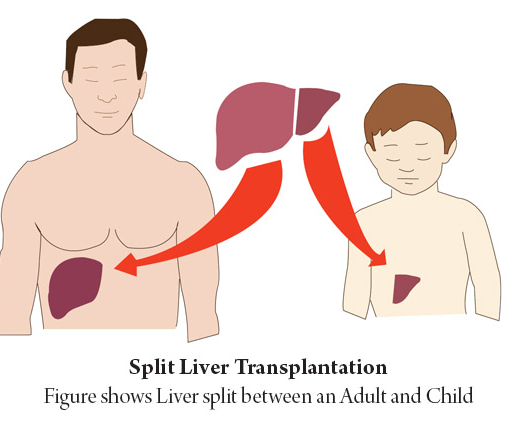 Liver Transplant Procedure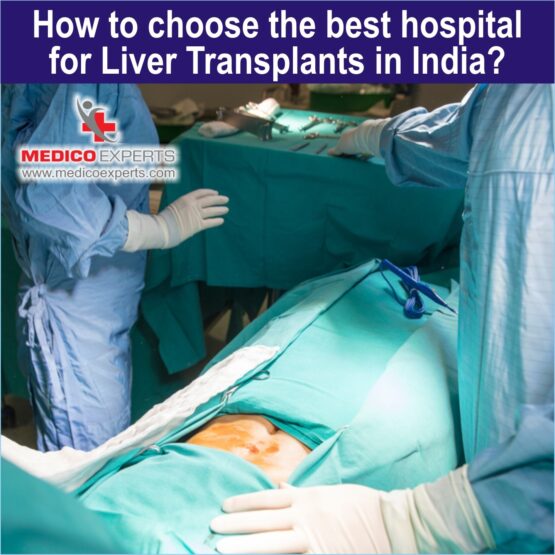 How to choose the best hospital for liver transplants in India?
Although choosing a hospital for a liver transplant in India is a difficult task, you must ensure that the hospital provides world-class healthcare and is equipped with the latest medical technology.
You must consider a hospital that has JCI /NABH accreditation.
Hospital has a highly-skilled and experienced team of surgeons with a focus on patient safety, treatment, and success rate.
You must ensure that the hospital has a dedicated unit for people undergoing transplants for efficient pre and post-transplant care, in addition to choosing a hospital that offers the most up-to-date medical approach.
How to choose the best doctor for your liver transplant in India?
To ensure the best outcome it is critical to select the best transplant surgeon for liver transplants.  
When choosing the right doctor for a liver transplant you must consider 
Evaluate the following qualifications for liver transplantation: Fellowship in Multi-Organ and Liver Transplantation and/or Expertise in Hepato-Biliary Surgery.

Check the number of surgeries that have been performed.

Evaluate the success rate (more than 90 percent is excellent).
MedicoExperts empanel doctors are created on the basis of the above criteria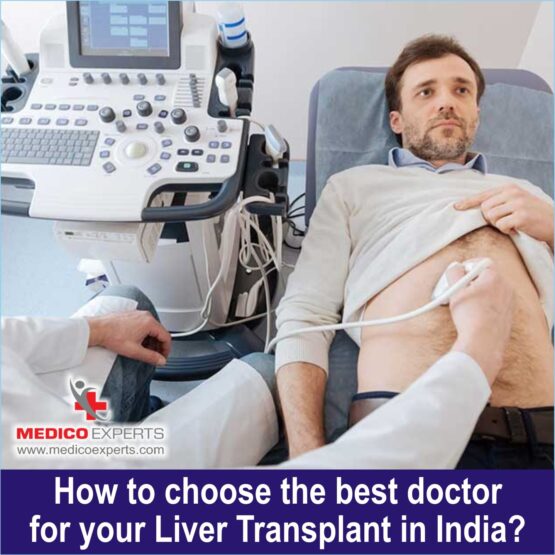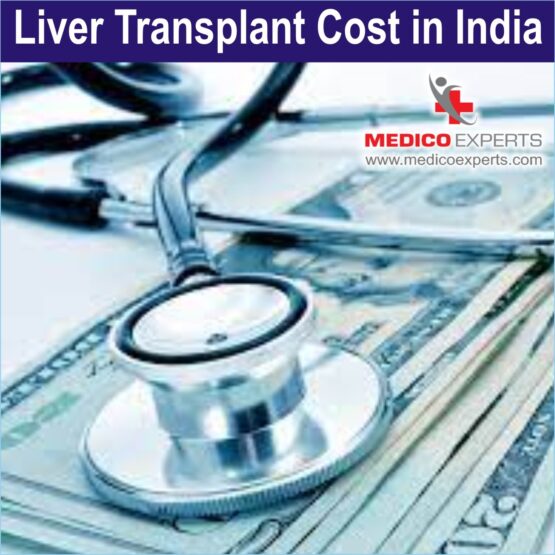 Liver transplant cost in India
The cost of liver transplant in India starts at $26,500 – $33236 (19,68,000 INR and may go up to 25,00,000 INR).
Liver transplantation hospitals in India promise good health treatments at competitive costs than the rest of the world.
A liver transplant is a major surgery that requires the use of high-tech instruments, medicines, and medical consumables, along with a highly trained medical staff.
What is the success rate of liver transplants in India?
With about a 90% success rate for liver transplantation in India, you can be assured of exceptional quality and holistic care.
The life expectancy of 90% of our patients who underwent live donor liver transplantation was increased by 5 years, while about 80% saw an increased life expectancy by 10 years.
We, at MedicoExperts, understand the tenderness of the situation and are quick in providing the best treatment to expedite the process of undergoing a liver transplant in India.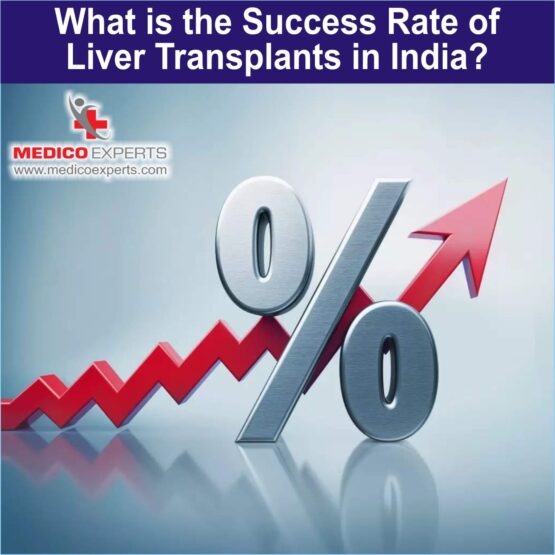 Frequently Asked Questions and patient concerns:
1. What are the eligibility requirements for liver donation?
A living donor should be. 
Formally 18-55 years of age.

Weighing between 50 and 85 kg – must not be overweight or obese as they may have fatty livers.

A healthy family ready for a donation.

To have a blood type consistent with the patient.

No medical problems such as liver disease, cardiovascular disease, diabetes, or cancer.
2. What tests are performed on potential live donors?
Blood tests 

creatinine, HBsAg, HCV, HIV 1 & 2. 

Chest X ray 

ECG 

Abdomen ultrasound 

Final approval is given by the surgeon after an in-depth examination.

MRI Scan
3. What is transplantation rejection?
Your body's immune system can recognize the transplanted liver as alien and trigger a series of reactions against it. This may lead to damage to the transplanted liver. This is called rejection and may occur despite a close correspondence between the given organ and the transplanted patient.
4. Will I be able to resume my day-to-day activities following a liver transplant?
Yes, by all means. After successful liver transplantation and full recovery, you can go back to work and start with physical activity. For some people, getting their full force can take time, depending on the severity of the illness.
5. Can a Liver regenerate?
Yes, the liver can regenerate and grow back to its original size in 1 to 8 weeks.
6. Does donating a liver make my life shorter?
You can resume your daily life within a few months of surgery, whether you are receiving a liver transplant or donating one. By the three-month mark, the liver should have returned to its original size.
Donors frequently report feeling weak and tired following surgery. They may experience some discomfort, but pain medications can quickly alleviate this. It is recommended that you have a checkup two weeks after surgery and then at regular intervals after that.
7. What is MELD Score?
The MELD score, which stands for a model of end-stage liver disease, is required to be placed on the national liver transplant waiting list.
Your MELD score is determined by four blood tests that measure your (bilirubin, INR, Creatinine, and Serum Sodium) in order to determine your donor priority ranking.
These scores range from 6 to 40, with higher scores indicating a higher priority for transplantation.
8. What factors can prevent someone from becoming a donor?
Infection with HIV

A recent cancer diagnosis

Substance abuse (drugs and/or alcohol) is present.

Alcoholism and Hepatitis History

Treatment for psychiatric illness

Patients suffering from heart or lung disease
9. After a liver transplant, how long will the patient need to take medication?
 In almost all cases, patients will be on immunosuppressive medications for the rest of their lives after a liver transplant. 
These medications must be taken exactly as prescribed, in the correct amounts, and at the correct times. Missing medication doses or abruptly stopping them can result in rejection and organ failure.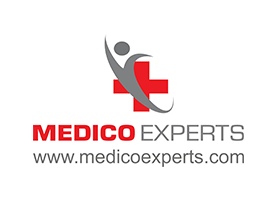 MedicoExperts is a Global virtual hospital which is established to offer quality healthcare services at affordable pricing without compromising the success rates of the treatment.
MedicoExperts is having a network of highly experienced super specialist doctors and well equipped hospitals across the globe and offering second opinion through online video consultation and surgical interventions through its empanelled super specialist doctors at its network hospitals in 17 countries from 3 continents.
By the virtue of its approach and model, MedicoExperts is successfully achieve to deliver
Latest and most advanced treatments with success rates of international benchmarks.
Multiple cost options depending upon the hospital facilities, with the same doctor.
Treatment option in multiple cities/state/countries.
Trust and peace of mind.
Most suitable for patients who are looking for:-
Planned Surgeries and treatment from most experienced doctors and at multiple cost options as per hospital facilities with best possible outcomes.
Second Opinion from expert doctors.
Complex cases involving multi specialities
International patients looking for treatment from Indian doctors