Peter was just 48, in April 2013 when he was diagnosed with Esophageal Cancer. He had trouble swallowing food and after two weeks of antibiotics, the symptoms persisted so he was referred for a barium swallow test. The test revealed a throat hernia.
A follow-up endoscopy and biopsies took it to a surprise where the result showed to be Esophageal Cancer. He was shocked and felt like he had been served a death sentence. He was detected with stage 3-4 esophageal cancer. It affects more men than women, and usually with people in their 60s or above.
The treatment was quickly scheduled and after two cycles of intense chemotherapy, Peter was booked for a 10-hour operation in July 2013. Thankfully the operation went well, and the cancer was removed along with 52 lymph nodes.
Peter is in good health eight years on. He returned to work a year later but lost around six stone in weight and despite remarkable progress, he still has struggled with his food, but Peter is strong and positive and living a full life again.
Now Peter has chosen a charity to support parents & their families and raise awareness of this cancer. Though Peter was diagnosed at a later stage, he fought back and won the battle of life.
Likewise, in this article, you will be guided through types, stages, symptoms, causes, diagnosis, and treatment of esophageal cancer which will help you to detect cancer at an early stage and prevent it before it gets delayed. So, let's get started.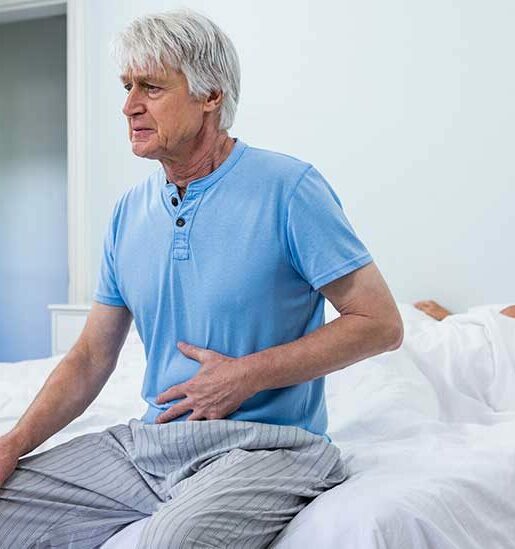 The esophagus is a muscular tube that is responsible for moving food from the throat to the stomach and Esophageal Cancer occurs when a malignant tumor forms in the lining of the esophagus.
Cancer starts when cells in the inner lining of the esophagus grow out of control. A tumor can occur anywhere along the length of the esophagus, including the place where the esophagus and stomach meet.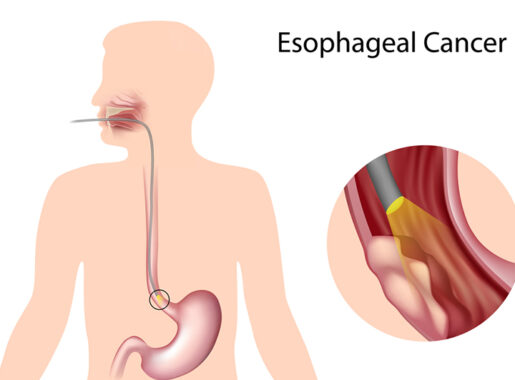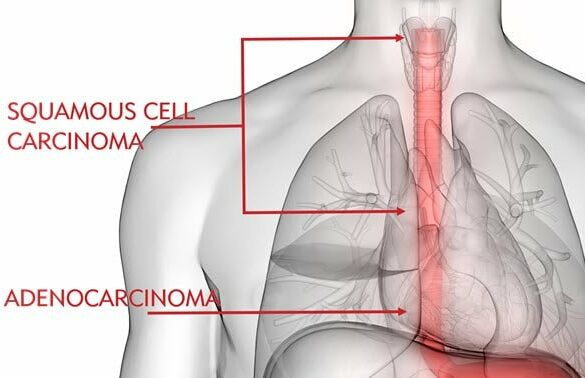 Types of Esophageal Cancer
Esophageal Cancer is classified into two types according to the type of cells involved:
Squamous Cell Carcinoma – This cancer begins in the thin cells that make up the lining of the esophagus. This occurs most often in the upper and middle portions of the esophagus. This is the most common esophageal cancer worldwide.
Adenocarcinoma – These cancers start in the glandular cells that are responsible for the production of fluid such as mucus. It is most common in the lower part of the esophagus, near the stomach.
Other types include small carcinoma, lymphoma, melanoma, and choriocarcinoma.
During the early stages of Esophageal Cancer, you will not experience any symptoms but as cancer progresses, you may experience:
Indigestion

Heartburn

Difficulty swallowing

Weight loss

Vomiting

Food coming back through the esophagus

Chest pain

Fatigue

Chronic cough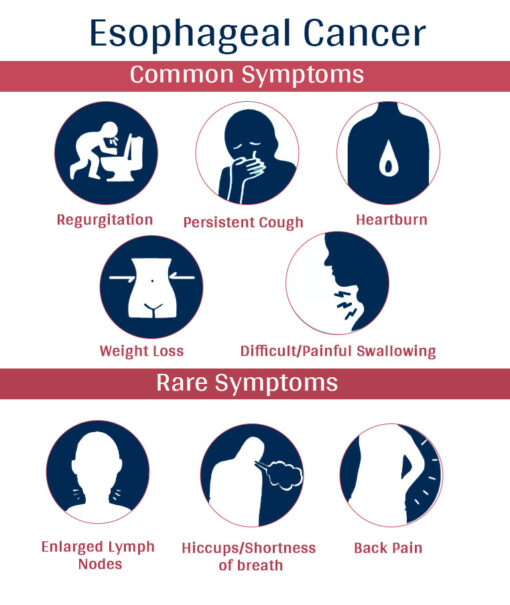 There are different stages for different types of cancer. Doctors use a tool called as TNM system to describe the stage of cancer:
Tumor (T) – It indicates how intensely the primary tumor has grown into the wall of the esophagus and the surrounding tissue.
Node(N) – It shows if the tumor has spread to lymph nodes, where and how many?
Metastasis (M) – It shows if cancer has spread to other parts of the body, where and how much?
These results are combined to determine the stage of esophageal cancer for everyone. There are 5 stages and doctors often describe the type of cancer by its grade. The grade describes how much cancer cells look like healthy cells when viewed under the microscope. If esophageal cancer looks like healthy tissue and contains different cell grouping, then it is called "differentiated". If the esophageal cancer cells look different from healthy tissue, it is called "poorly differentiated".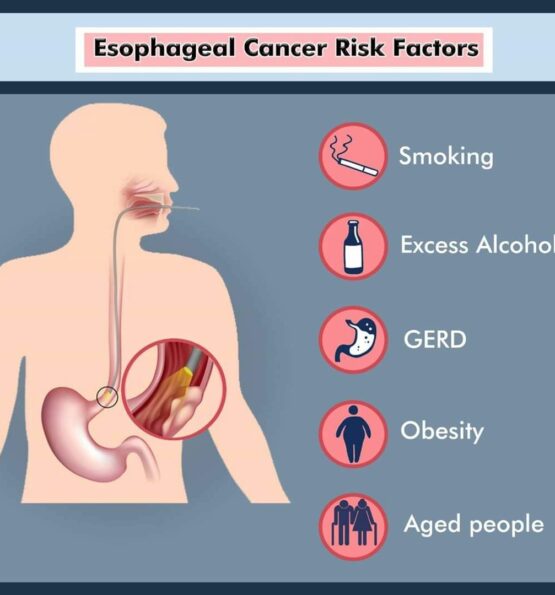 Doctors consider that irritation in the esophageal cells develop cancer and some habits that can cause irritation include:
Alcohol consumption

Smoking

Being overweight

Not having enough fruits and vegetables

Having achalasia, where the muscle at the bottom of the esophagus does not relax properly
There are many ways to treat Esophageal Cancer that include:
The Esophageal Cancer treatment cost in India can range anywhere between $3000-$5000 depending upon the quality of treatment and hospitals.
Conclusion
Esophageal Cancer is aggressive cancer with a low survival rate worldwide. Hence chances of successful treatment are better when caught at an early stage. Therefore, it is important to see a doctor when a person suspects esophageal cancer.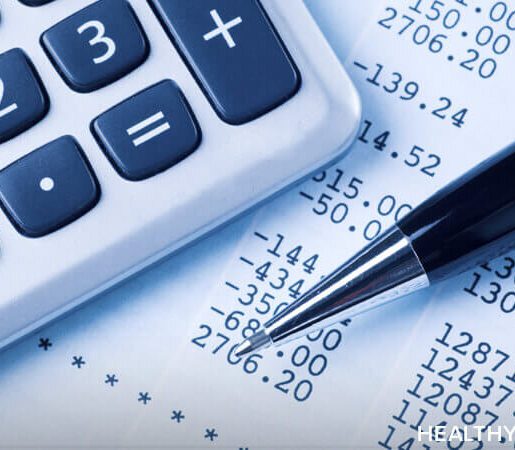 Frequently Asked Questions and patient concerns:
Is Esophageal Cancer curable?
Esophageal cancer is aggressive cancer and in most cases is a treatable disease though cure rates are low. It depends on several factors like the stage of cancer and the overall health of the patient. People with early-stage disease have a better chance of survival.
Is Esophageal cancer hereditary?
It happens in a person's lifetime and is not passed on to their children. Hence it is not inherited but acquired during a person's life.
Do you feel ill with esophageal cancer?
It might be hard to spot at an early stage but once cancer progresses, it affects your digestion such as having a problem swallowing.
What age does esophageal cancer occur?
It is most often diagnosed at the age of 50 and above and is more common in men than women.
How fast does esophageal cancer progress?
It grows slowly for many years and once the symptoms develop can progress rapidly.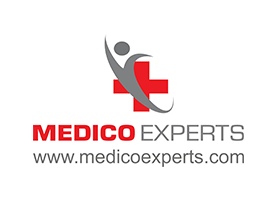 MedicoExperts is a Global virtual hospital which is established to offer quality healthcare services at affordable pricing without compromising the success rates of the treatment. MedicoExperts is having a network of highly experienced super specialist doctors and well equipped hospitals across the globe and offering second opinion through online video consultation and surgical interventions through its empanelled super specialist doctors at its network hospitals in 17 countries from 3 continents.
By the virtue of its approach and model, MedicoExperts is successfully achieve to deliver
Latest and most advanced treatments with success rates of international benchmarks.
Multiple cost options depending upon the hospital facilities, with the same doctor.
Treatment option in multiple cities/state/countries.
Trust and peace of mind.
Most suitable for patients who are looking for:-
Planned Surgeries and treatment from most experienced doctors and at multiple cost options as per hospital facilities with best possible outcomes.
Second Opinion from expert doctors.
Complex cases involving multi specialities
International patients looking for treatment from Indian doctors