Gastric Band in India with Highest Success  Rate
Hey! Are you looking for weight loss procedures to reverse your obesity related chronic disease without undergoing irreversible changes in your body? here is  Gastric Band in India.
Yes! You read it right, with bariatric surgery you can easily reverse your obesity and manage your obesity-related health conditions. While there are a variety of bariatric surgeries to choose from that not only helps you reduce weight and manage various over weight related conditions like diabetes, hypertension, knee pain. While there are a few bariatric surgeries that offer weight loss but they come with irreversible changes in your body organs.
While there are a few bariatric procedures that help you reduce weight without causing any irreversible changes in your body. However many of these procedures may be restricted because usually these procedures require you to fit in their prerequisites.
But, Gastric band has emerged as a viable weight loss solution for individuals who are not comfortable to depend on nutritional supplement and also the ones who do not wish to  undergo any permanent changes in the structure of their internal stomach
By losing those extra pounds you not just enhance your physical appearance, but you also increase your chances of living a healthy life with your family without depending on medications to keep you going.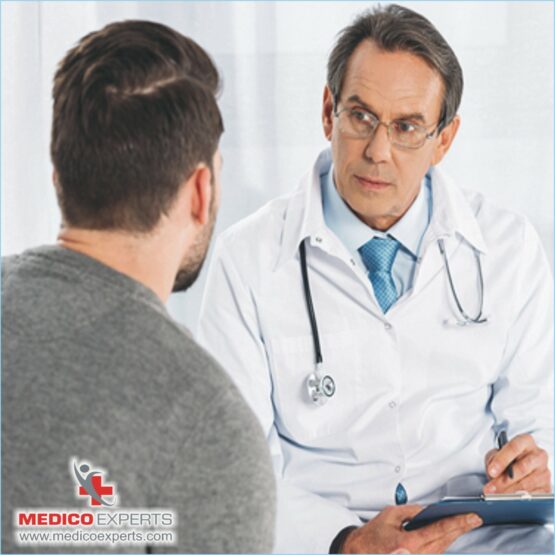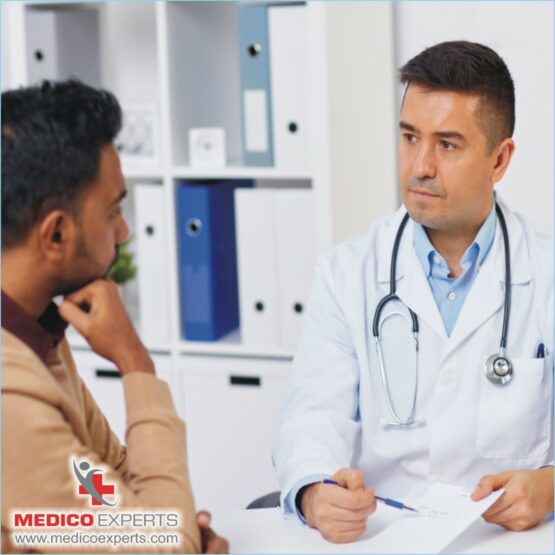 Live a life that you desire without restricting yourself on your food choices after losing weight. Also by losing weight you can portray yourself as a healthy parent to your kids and help them inculcate healthy living habits, like Aman did. 
Aman, a 42-year-old businessman, was leading a happy and fun-filled life with his family.  However one day he fainted at his office because of his uncontrolled blood pressure levels. His colleagues rushed him to the hospital where the doctors advised Aman to lose weight to control his high blood pressure levels.
Aman's high blood pressure level was alarming and doctor's advised him to lose weight to avoid life-threatening consequences.  Aman was scared that if something happens to him because of his high blood pressure levels, what will happen to his family. 
On the doctor's advice Aman started leading a healthy life, but despite exercising and dieting Aman did not see any significant change in his weight and overall health.
Dejected by his failed attempt to lose weight Aman started looking for a surgery procedure that can help him reduce weight without altering his inner organs permanently. 
While searching online he came across MedicoExpert and dropped a query regarding the procedure. Once our patient care team received his query they arranged a video consultation for Aman with one of our empanelled doctors.
During the consultation the doctor understood his concern, and explained to Aman about various bariatric surgeries. While gastric sleeve and mini gastric bypass surgery were irreversible and made significant changes in the structure of the stomach, gastric balloon was not advisable for Aman because of his weight. 
After addressing Aman's concern the doctors advised gastric band procedure for Aman. After the consultation Aman was sure about undergoing the procedure and he contacted our team to help him get the treatment seamlessly. 
Our team ensured hassle free hospitalisation for Aman. Once the paperwork was complete the doctors ran a few tests to determine Aman's overall health. After the test reports ensured Aman's eligibility to undergo the procedure the doctors performed gastric banding for Aman.
A few months after the treatment Aman was surprised by a significant weight loss. The weight loss not just enhanced his looks but also helped to control his high blood pressure levels. Aman was happy with the efficacy and outcome of the procedure. Aman said that he initially doubted the success of the procedure but after a few months he was thrilled to see the result of the procedure.
Like Aman you too can lose weight and reverse your obesity-related health conditions. 
Let us now understand gastric band surgery is.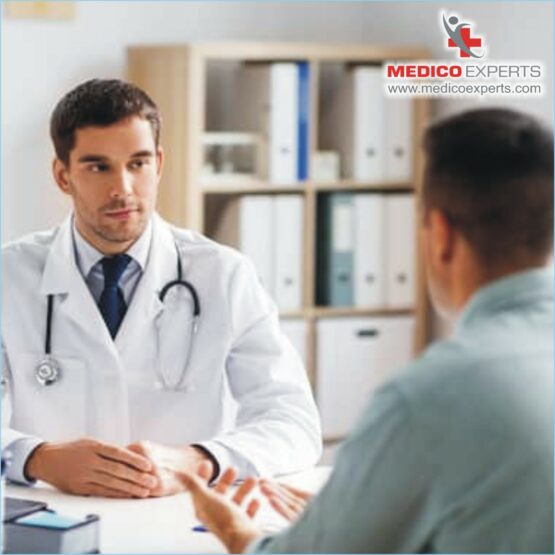 What is gastric band surgery?
Gastric band also known as gastric banding, or lap band surgery, or A-band surgery or  LABG's, surgery is a reversible surgical alternative to treat obesity without changing the size of the stomach permanently. 
During the gastric band procedure your surgeon positions an inflatable silicone band around the upper portion of the stomach to restrict the amount of food consumed.
By restricting the food intake the calories consumed is less which in future results in weight loss. 
Gastric band surgery is a metabolic surgery that is minimally invasive, reversible and adjustable as per the requirement. 
Your surgeon adjusts the band to regulate the rate of weight loss by restricting the quantity of food that the stomach can hold.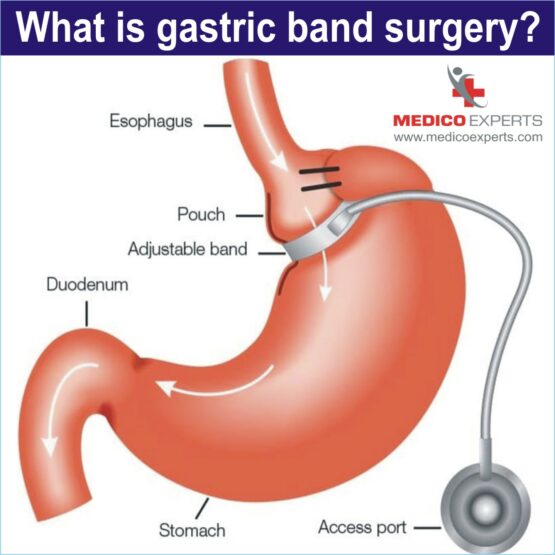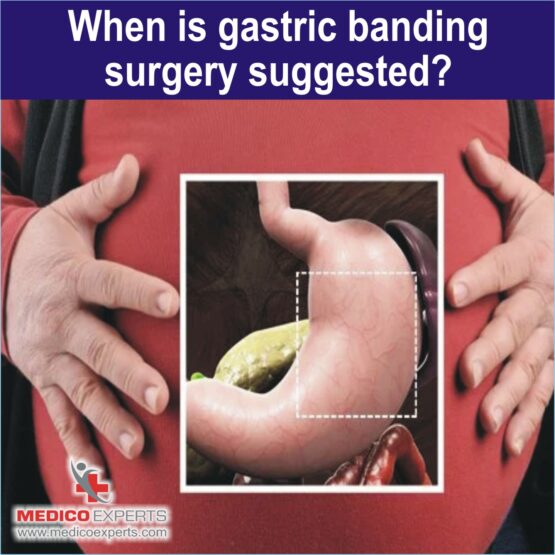 When is gastric banding surgery suggested?
Gastric banding surgery is suggested for people who do not want to undergo any permanent or irreversible surgery but are facing challenges to manage their obesity related health conditions like:
Hypertension or High blood pressure

Type 2 Diabetes

High blood cholesterol levels

Sleep apnea

Cardiac ailments

Stroke
Who is an ideal candidate for gastric banding surgery?
Typically, the gastric banding surgery is suitable for:
Individuals having BMI over 35. However, sometimes gastric banding surgery is indicated for people having BMI more than 30. This exception is made only for people having severe weight related health complications. 

People who wish for long term solution yet prefer a reversible procedure

People who do not wish to alter the size of the stomach permanently.
However, people who underwent gastric banding surgery must refrain from consuming a lot of fluid based food like juice, milkshakes etc, because fluid food can easily pass down the gastric band.
Body mass index= Weight of the body (in kgs)/ Height * Height  (in meters)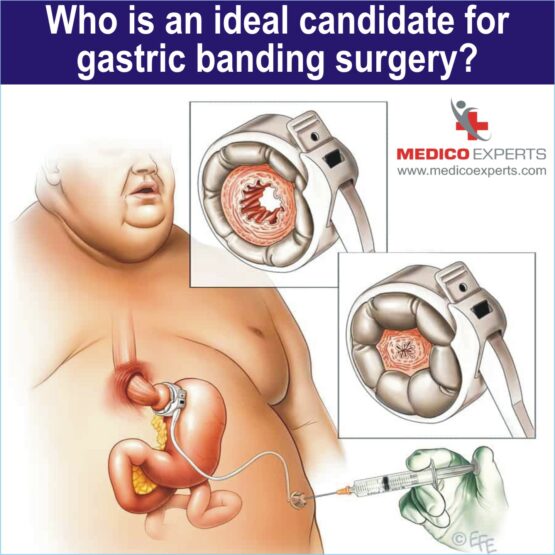 Gastric Lap band is a circular band that is implanted around the stomach. Generally these Lap bands are made up of  silicon or plastics to ensure that these bands do not react with the body tissues. 
Vertical gastric banding is a complex gastric banding that is rarely performed these days.  This type of gastric banding involves combining the placement of a band, with staples, to create a stomach pouch.
Vertical gastric banding is different from newer banding procedures because it causes permanent changes to the digestive tract. Also, vertical bands are not adjustable. 
What can you expect before gastric banding surgery?
Before gastric band surgery your doctor will run a few tests to get a picture of your overall health. Once your test reports indicate suitable levels for different parameters your doctor will perform the gastric banding procedure for you.
Before the procedure your doctor will not allow you to consume any food or fluids for at least 12 hours before the surgery.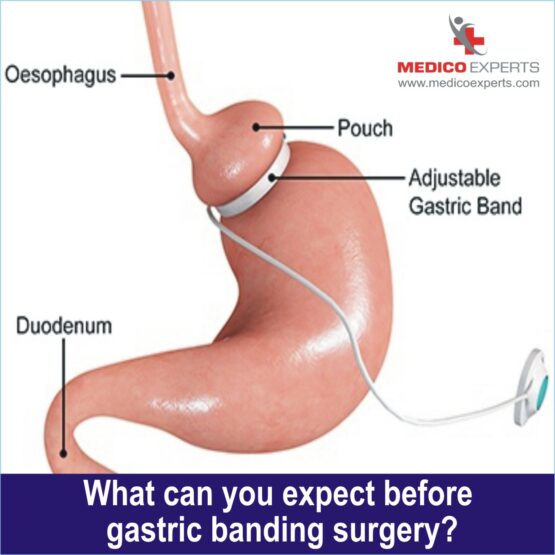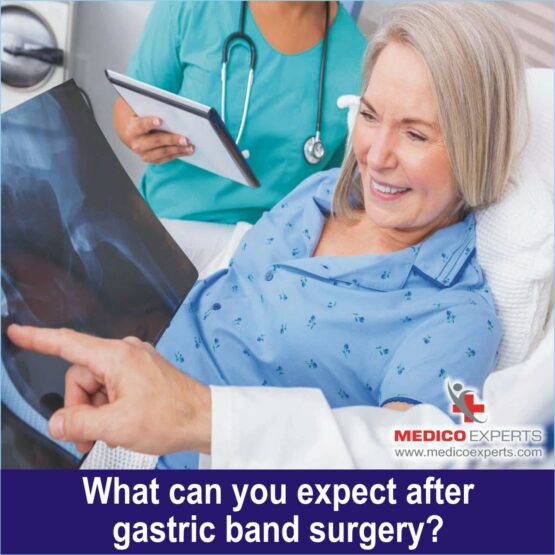 What can you expect after gastric band surgery?
After the procedure you might feel a bit dizzy and a few people even complained of pain after the procedure. However these symptoms may fade away within a few days with some pain-killers that your doctor may advise you after the procedure
However, after the procedure your doctor will advise you to be on fluids for the next few days after the procedure.
How to choose the best country for undergoing Gastric band Surgery?
Here are a few tips that can help you choose the best country for undergoing the gastric band procedure:
Select a country that offers advanced world-class healthcare facilities.

Since gastric band surgery is usually not covered by insurance and the cost of treatment is crucial for you then you must check the affordability of the procedure in the chosen country.

Ensure that the country you have chosen is well connected to your home country.

Ascertain that the country you have selected has well-developed local transportation facilities.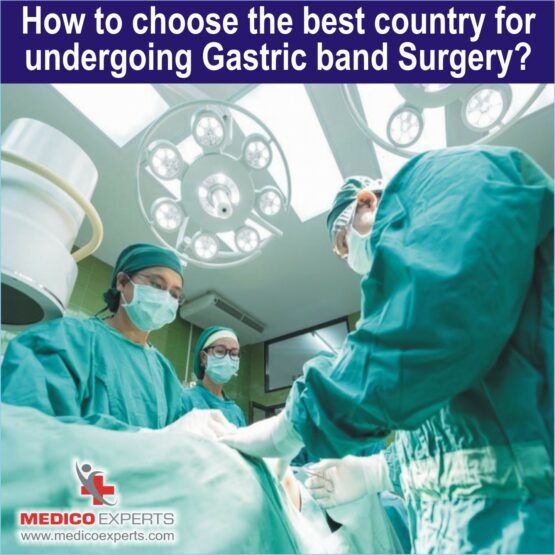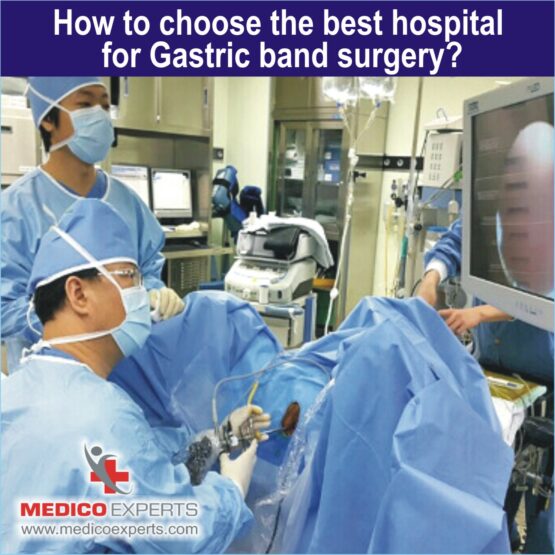 How to choose the best hospital for Gastric band in India?
Selecting a country for gastric banding surgery can be tricky. When choosing a hospital for gastric band surgery you must ascertain that the hospital you have chosen is well-equipped with modern equipment and has well-trained staff to manage any complications if aroused. 
Apart from facilities, you must ensure that the hospital is within the city so that you can commute easily from and to the hospital.
The selection of hospitals is essential because it plays a crucial role in the success of the hospital. If you choose a hospital that has NABH and JCI accreditation you minimise your risk of developing post-procedure complications and maximise the chances of success of the procedure. 
How to choose the best doctor for Gastric Band surgery?
Choosing a doctor is very crucial but before selecting a doctor for your treatment kindly ensure:
The expertise of your doctor

The number of procedures that the doctor has performed successfully

The ease for your doctor to use the latest technology

Choose a doctor with whom you feel comfortable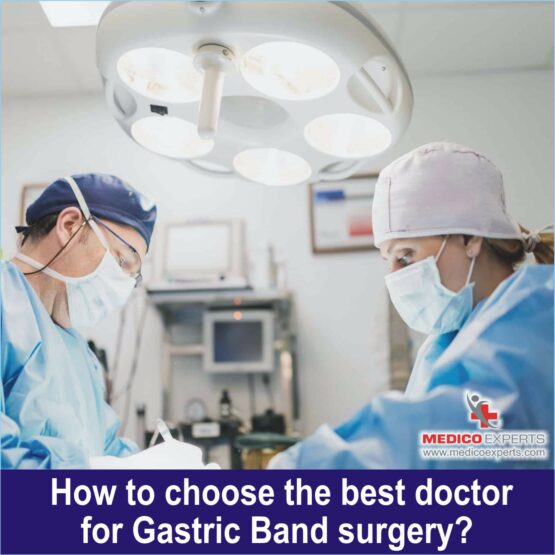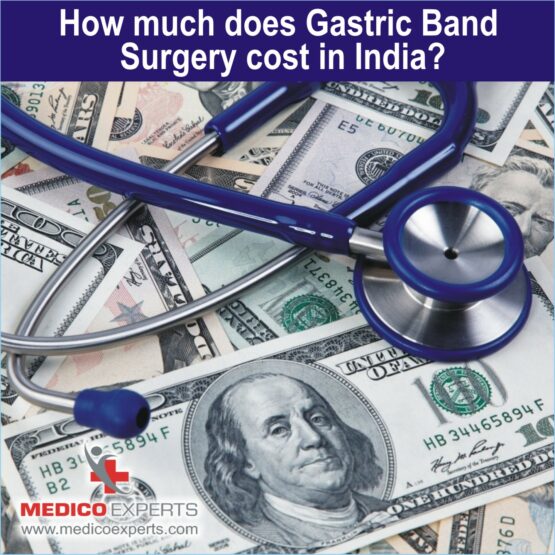 How much does Gastric Band Surgery cost in India?
Gastric band in India typically ranges between USD 6800 to USD 8,000 or INR 5,40,000 to INR 7,00,000. However this cost may vary depending on various factors like the hospital chosen, doctor selected and the city where you are getting the procedure done. 
Also, the cost may vary if any complications arose before or after the gastric band procedure. 
What is the success rate of gastric band in India?
The success rate of gastric band in India varies depending on your overall health. The success rate also depends on the care the doctor and hospital take to ensure infection-free procedures.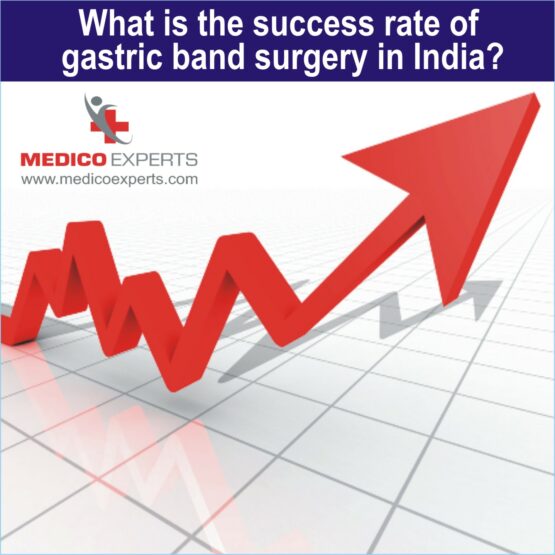 Gastric band patient testimonials patient testimonials
Gastric band being a reversible and adjustable surgery has shown significant benefit to the patient. In general, patient can expect to lose about 40-50% excess weight over a span of 12 months.
The bariatric surgeon will adjust the lap band to control the rate of weight loss. With permanent lifestyle changes, a well-balanced diet and exercise, the patient will find great success after undergoing gastric band surgery. Here are some of the patient testimonials:
Frequently Asked Questions and patient concerns:
1. Is a gastric band for life?
Gastric band is a bariatric surgery is a reversible procedure. However the material used in the band is safe for the internal tissues and is safe to leave the band inside for life.
2. How long does it take to recover from gastric band surgery?
Your doctor will discharge you from the hospital within one or two days after the procedure. However it takes around 4-6 weeks to recover completely from this procedure.
3. Is gastric band surgery painful?
Typically gastric band surgery is done under the effect of anaesthesia so you will not feel any pain during the procedure.
4. What is the difference between gastric band and gastric banding surgery?
There is no difference between gastric band and gastric banding procedure. Both the terms denote minimally invasive banding procedure where the doctor attaches a band around the stomach to decrease the food intake.
5. What are the different bariatric procedures for weight loss?
The different bariatric procedures for weight loss include:
6. When is gastric band suggested over intragastric balloon surgery?
Gastric band and intragastric balloon are reversible procedures that do not affect the size of the stomach. However intragastric balloon is not suitable for individuals who has 
BMI more than 35.
Also gastric balloon needs to be removed within a year whereas gastric band is a long-term solution where you do not need to remove the band after a year or so.
7. What are the things you must avoid after gastric band surgery?
After a gastric band surgery your doctor may advise you to avoid fluids as they may pass down easily from the constricted part at the site of banding. Also doctors may advise you to avoid eating too much food on the go. He might have suggested you have small meals.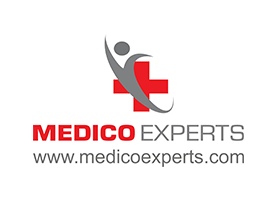 MedicoExperts is a Global virtual hospital which is established to offer quality healthcare services at affordable pricing without compromising the success rates of the treatment.
MedicoExperts is having a network of highly experienced super specialist doctors and well equipped hospitals across the globe and offering second opinion through online video consultation and surgical interventions through its empanelled super specialist doctors at its network hospitals in 17 countries from 3 continents.
By the virtue of its approach and model, MedicoExperts is successfully achieve to deliver
Latest and most advanced treatments with success rates of international benchmarks.
Multiple cost options depending upon the hospital facilities, with the same doctor.
Treatment option in multiple cities/state/countries.
Trust and peace of mind.
Most suitable for patients who are looking for:-
Planned Surgeries and treatment from most experienced doctors and at multiple cost options as per hospital facilities with best possible outcomes.
Second Opinion from expert doctors.
Complex cases involving multi specialities
International patients looking for treatment from Indian doctors