Overcome spinal cord injury with the stem cell therapy for spinal cord injury in India.
Let's understand from one of our patient's Alex experience of stem cell therapy for spinal cord injury in India.
Alex is a 28-year-old man from Uganda. He lives in Kampala and has a wife, and 5-year-old son, and a 2-year-old daughter. Alex works in a software marketing company. He follows a regular practice of playing with his daughter and son after coming from work.
Alex is the only child of his parents, and he lived a pampered childhood and the same he wants to give to his kids. Alex is a big football follower, and on weekends he even plays football with his friend.
Alex has dreams of becoming an entrepreneur, giving a ride to his family on his luxurious car, and spending lively time with parents and family in his luxurious villa. 
A year back, on one pleasant Sunday morning, while he was going to church on his bike, a car driver lost control of his car and hit him with his car. The impact of the collision is very intensive as the bike is broken down, and many parts of the bike are spread across the road. Alex got rugged and dragged nearly 50 meters from the accident spot. He was hit so hard that he got unconscious on the spot.
People nearby called the ambulance, and one among the crowd found his relative number from his purse and informed them about the accident.
The ambulance came, the first aid was given, and took him into a private hospital nearby. After watching him in the hospital, the family lost their control and busted out their emotion, and tears are not stopping after seeing their loved one in this condition. Suddenly the world stopped revolving for them, and they started praying God would protect his child.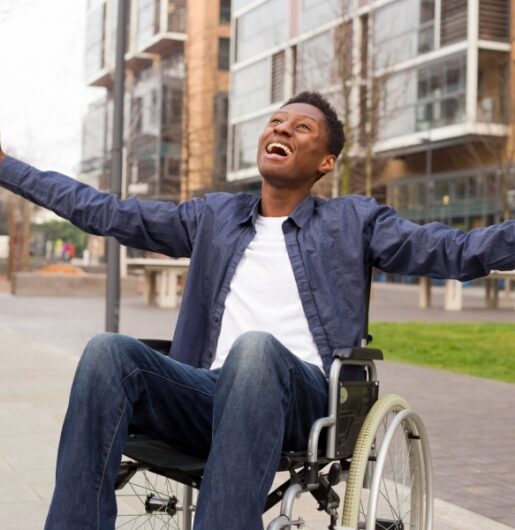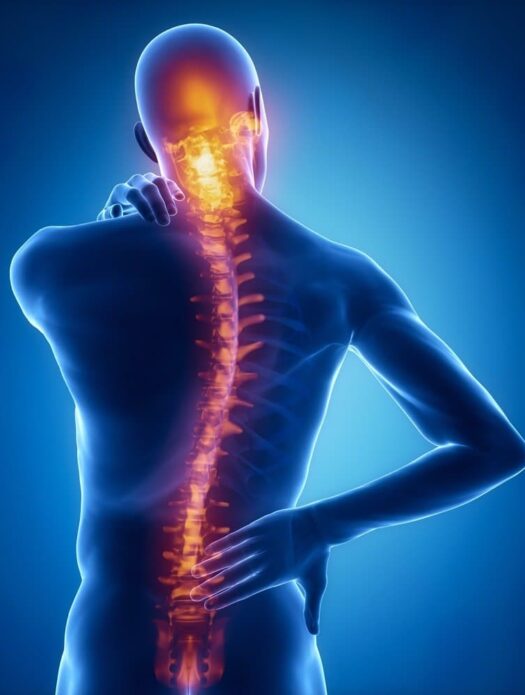 In the hospital, he was taken directly to the operation theater as Alex's condition is critical. The neurosurgeon is called as there is a spinal fracture after diagnosis; they have found some nerve damage. 
His whole family was in shock when the doctor said he would not be able to walk. Even after the surgery, there is no guarantee that he can walk. 
After two weeks, Alex came back to her house in a wheelchair. With every passing day, Alex thought process was getting changed.
Earlier his thoughts were his dreams, and now he was thinking, what if I can't walk again? I don't want to be dependent on others for daily routine activities. Will my sexual life will start again?  If I cannot go to work, what will happen to the kids and family future? 
Alex's family is searching for the best treatment so that Alex can walk like previously. Then in one of our MedicoExperts surgical camps, they came and met our doctors and consulted them.
The doctor guided them to stem cell treatment which can help with his condition. However, Alex was having the opinion that the treatment of the spinal cord injury is costly, and he should save the money for his family and kids' future rather than for his treatment.   
Our team explained what stem cells are, how it works, and how this therapy will benefit Alex. After understanding completely about stem cells then they decide to come to India for the treatment. 
They started stem cell treatment for spinal cord injury in India with some curiosity, but after the treatment, they have seen excellent results in such a short period. Alex has been given stem cell therapy, physiotherapy, and oxygen therapy, which increases his condition faster.  
When Alex reached India, he was bedridden. Within 2 to 3 weeks, he could sit on his own and stand with the support of calipers.  Sensation and strength in the movements of his legs started developing. 
The current condition of Alex after 11 months is he can walk slowly on his own and is not dependent on others for daily activities. He has started going out with his family for dinner, playing with kids, planning for the future and dreams. However, he still needs to wait a bit more for his football love.
A spinal cord injury (SCI) damages the spinal cord that results in permanent changes in strength, sensation, and other body functions loss like mobility.
The function of the spinal cord is to send messages from the brain to all parts of the body. The spinal cord also sends messages from the body to the brain back. Because of these messages, we can move our limbs and can walk and move our hands.
If the spinal cord got injured, there is a possibility that either some or all of these impulses may not be able to "get through." Results incomplete or total loss of sensation below the injury. 
If you possess a spinal cord injury near to the neck which may typically cause paralysis throughout a larger part of the body than that of one in the lower back area.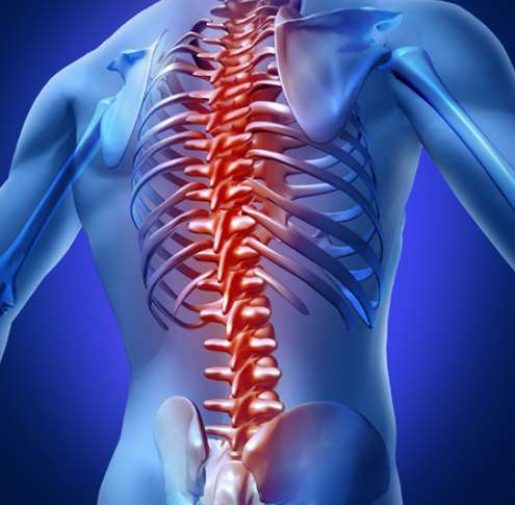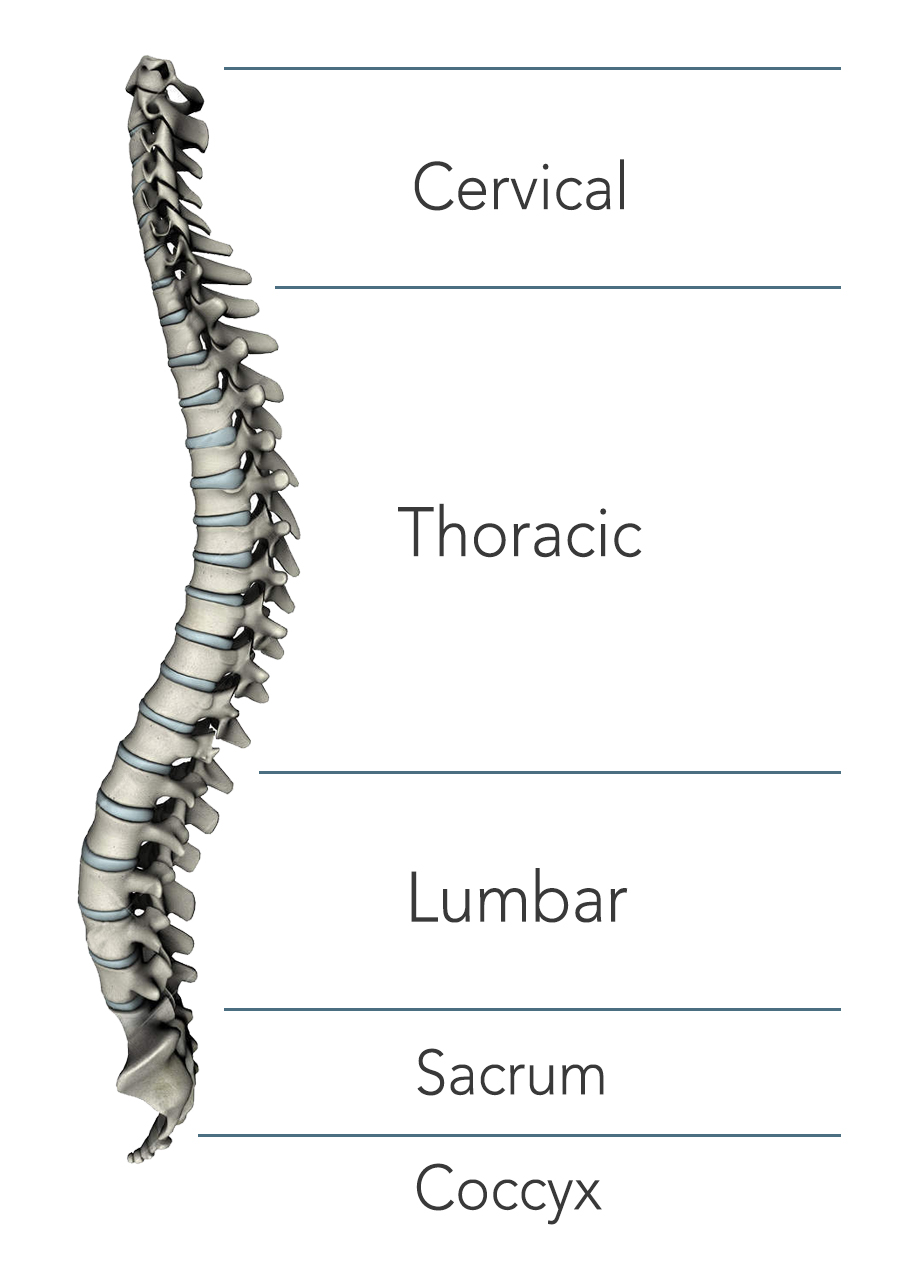 The spinal cord is divided into cervical, thoracic, lumbar, and sacral & coccyx. 
Every section of the spinal cord protects different groups of nerves that control the different parts of the body's functionality.
Spinal cord injuries severity depends upon which section of the spine is injured.
Spinal cord injuries are of two types:
Complete:
Spinal cord complete injury causes total paralysis (loss of function) below the injury. There is no sensation and no movement below the injury level, affecting both sides of the body. 
It may cause paralysis of all four limbs (Neck down, including the trunk, legs, and arms) or the lower half of the body (paraplegia – paralysis of the legs and lower body).
Incomplete(Partial):
After an incomplete injury, some function remains on either side of the body. The person with incomplete spinal cord injury may be able to feel body parts but not move or may have function more than other parts of the body. 
Traumatic Spinal Cord Injury:
A traumatic spinal cord injury may stem from a sudden, traumatic blow to your spine that fractures, dislocates, crushes, or compresses one or more of your vertebrae.
Motor vehicle accidents.

Falls.

Gunshot wounds.

Knife wound that penetrates and cuts your spinal cord.

Sports injuries.
Non-Traumatic Spinal Cord Injury:
A nontraumatic spinal cord injury may be caused by
Arthritis

Cancer

Inflammation

Infections

Disk degeneration of the spine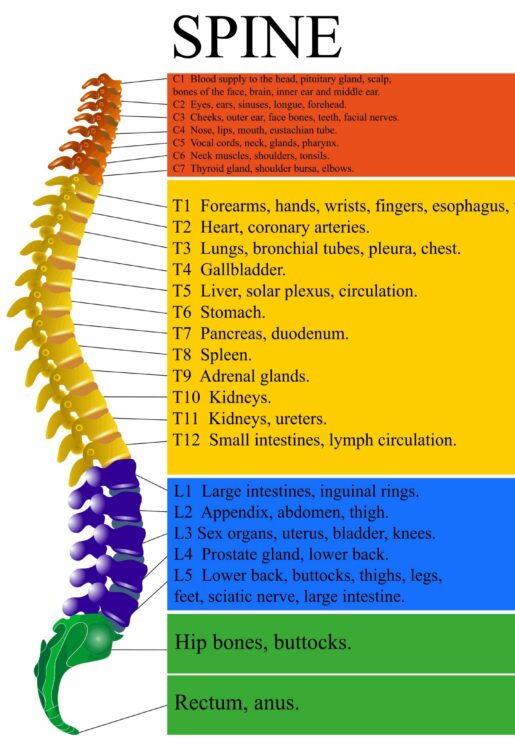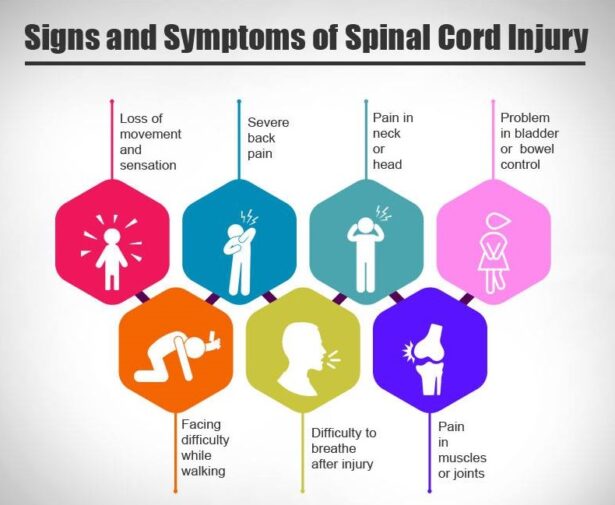 Loss of movement

Loss of sensation, such as the ability to feel heat, cold, and touch

Loss of bowel or bladder control

Exaggerated reflex activities or spasms

Changes in sexual functionality, sensitivity, and fertility

Pain caused by damaged spinal cord nerve fibers

Difficulty breathing, coughing, or clearing secretions from your lungs

Unusual lumps along the spine

Difficulty breathing
A doctor first makes sure a spinal cord injury affects your breathing or heart rate in an emergency. Then they check the movement and nerve functioning:
Motor function:

In this doctor will check your ability to move parts of your body.

Sensory function:

In this doctor will check your ability to feel touch.
To find out the damaging impact, will perform specific imaging tests:
CT scan

: CT Scan performed to check any broken bones, blood clots, or blood vessel damage.

MRI

: MRI performed to check the spinal cord or soft tissues.

X-ray

: X-ray performed to check broken bones or dislocations.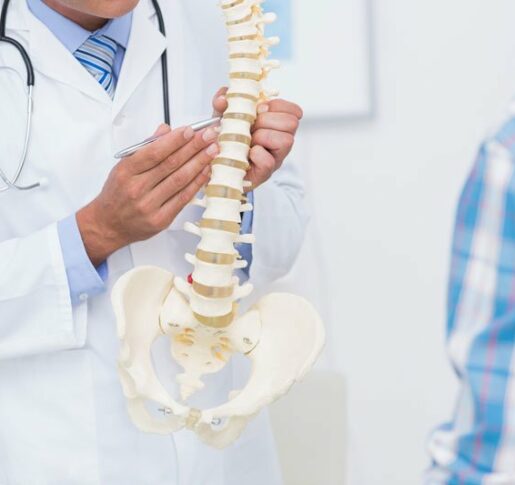 What are the conventional treatment options for spinal cord injury in India?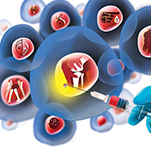 Stem cell therapies are an advanced treatment option for spinal cord injury. The research on stem cell therapies and their applicabilities in different diseases is continuously going on in Indian and developed countries.
Stem cells are the basic building blocks of the body, and they do have the capabilities to convert them into specific cells.
Stem Cells, based on their essential fundamental characteristics, can reverse the disease. Stem cell therapy is when stem cells are extracted from your body and then processed and multiplied in sophisticated stem cell labs and reinjected in the impacted part of the body.
The stem cells regenerate themselves and start converting into specific cells and tissues that the deteriorating body badly needs.
The new cells then start replacing the old and damaged cells and begin reversing the condition.
These Stem cell therapies are often clubbed with oxygen and ozone therapies to stimulate the newly injected stem cells for better and quicker results. There are some cases in which stem cell experts may tell you they might require embryonic stem cells for the treatment. However, stem cell experts give priority to the autologous (your own) adult stem cells.
If you have tried everything, then stem cells are a new ray of hope for you.
To know more about stem cell therapy.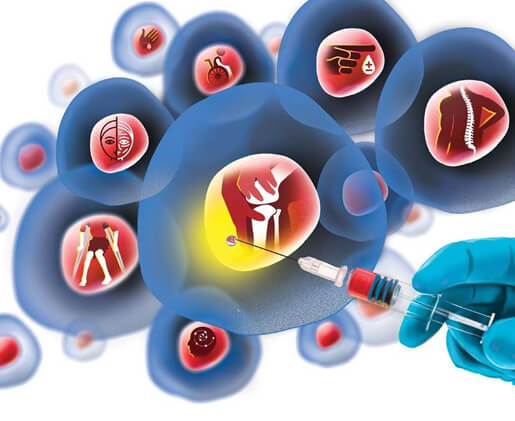 What is the Procedure of stem cell therapy for spinal cord injury in India?
Stem cells are extracted from bone marrow through an injection using local anesthesia. The extracted bone marrow is then processed in the Stem cells lab, where the stem cells are segregated from other tissues and further multiplied in the lab environment.
After that, the Stem cells are injected back into the Spinal cord. The stem cells reach the organ which needs the repair and starts converting themselves into the cells of desired functionality. These new cells start the healing process of the organ.
There might be multiple cycles of stem cell therapies based on the severity of the case and other factors like comorbidities, age, and the patient's current symptoms.
What are the expected outcomes of stem cell therapy for spine injury in India?
The advanced stem cell therapy for spinal cord injury in India has dramatically changed the perception that individuals who suffer spinal cord injuries are destined to a life of bedridden exile. Stem cell treatment for spinal cord injury has shown the following improvements:
Improved trunk control

Standing balance

Sitting balance

Spasticity

Sensation

Bladder movements

Improved postural hypotension
Overall improvements are observed in the patients after cell therapy for Spinal Cord Injury in India,
In acute thoracolumbar injury and paraplegia, 91%
In cervical injury and quadriplegia, 74%
Stem cell therapy with the combination of other therapies gives faster results. Other therapies include
Physiotherapy

Occupational Therapy

Diet Counselling

Aquatic Therapy

Group Therapy
Now let's explore the cost of stem cell treatment for spinal cord injury.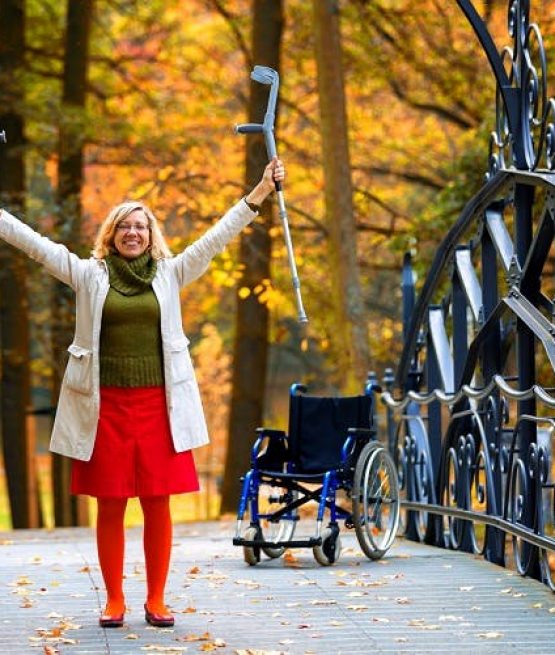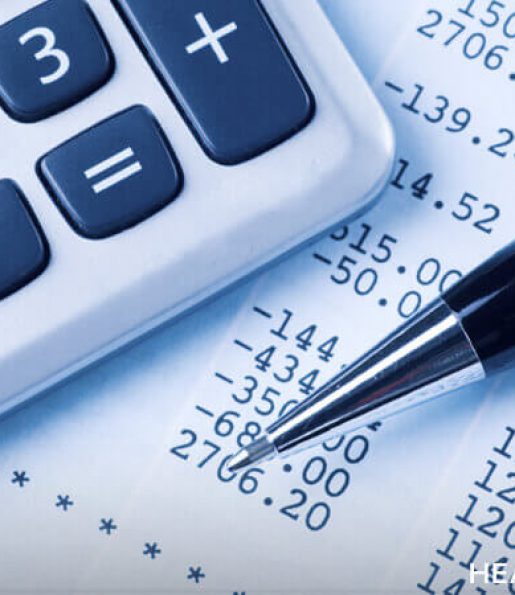 What is the cost of stem cell treatment for spinal cord injury in India?
The cost for spine cord injury treatment in India is comparatively less expensive as opposed to the cost of the same treatment received in other countries.
This cost-efficiency comes with the combination of the best specialists and hospitals that are well-resourced with the newest I and latest technology to ensure an effective outcome.
The cost of stem cell treatment for spinal cord injury starts from 2000 USD per cycle, depending on the patient's current condition, treating doctor, and suggested protocol.
The patient will have to stay in India for a period of 10 to 30 days and in certain cases may even have to extend the stay to 45 days. The cost of Hyperbaric Oxygen Therapy (HBOT) ranges between 50 – 90 USD per session.
Depending on the protocol of the chosen specialist stem cell therapy will be clubbed with the latest and advanced therapies like ozone therapy HBOT, stimulations, and many more for better results.
Stem cell therapy success rate for spinal cord injury
In acute thoracolumbar injury and paraplegia, 91%
In cervical injury and quadriplegia, 74%
Frequently Asked Questions and patient concerns:
1. Can stem cells repair the spinal cord?
Transplantation of stem cells supports spinal cord repair. Stem cells are characterized by self-renewal and their ability to become any cell in an organism. Promising results have been obtained in experimental models of SCI. 
It focuses on replacing the lost or damaged cells and promoting axonal growth and remyelination of axons for spinal cord treatment. The cells migrate to the site of injury and initiate a repair process.
2. Can stem cells repair paralysis?
Stem cells may be able to reverse paralysis due to injury or stroke.
3. Can stem cells repair nerve damage?
Stem cell treatment for nerve damage shows great promise, and it offers significant benefits compared to other, more traditional treatments such as surgery. Studies show that it can reduce the total damage to peripheral nerves and improving tissue regeneration.
4. What is the current status of Stem cell therapy from the regulatory framework?
The stem cell-based therapy is in the research phase and not yet formally approved by ICMR. However, the application of stem cells, popularly known as bone marrow transplants, in blood-related disorders is approved by ICMR.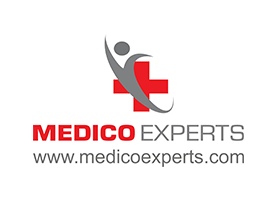 MedicoExperts is a Global virtual hospital which is established to offer quality healthcare services at affordable pricing without compromising the success rates of the treatment.
MedicoExperts is having a network of highly experienced super specialist doctors and well equipped hospitals across the globe and offering second opinion through online video consultation and surgical interventions through its empanelled super specialist doctors at its network hospitals in 17 countries from 3 continents.
By the virtue of its approach and model, MedicoExperts is successfully achieve to deliver
Latest and most advanced treatments with success rates of international benchmarks.
Multiple cost options depending upon the hospital facilities, with the same doctor.
Treatment option in multiple cities/state/countries.
Trust and peace of mind.
Most suitable for patients who are looking for:-
Planned Surgeries and treatment from most experienced doctors and at multiple cost options as per hospital facilities with best possible outcomes.
Second Opinion from expert doctors.
Complex cases involving multi specialities
International patients looking for treatment from Indian doctors