PCOD- Polycystic Ovary Syndrome
Polycystic ovarian syndrome is a hormonal disorder which is caused due to the enlargement of ovaries with the small cysts on the outer edges. This ensues during a woman's childbearing year's i.e. between 15 years to 44 years. This is a health problem which affects woman's hormonal level, blood vessels, heart, menstrual cycle and fertility. Women's with this syndrome have androgen level augmented which is a male hormone. This hormone imbalance causes many small cysts in their ovaries, irregular or missed menstrual cycle, facial hair growth and baldness. This also leads to many health problems like heart disease and type 2 diabetes and other pregnancy related complications. Women who can still get pregnant having this syndrome are at a high risk of pregnancy-induced high blood pressure, premature delivery, miscarriage, preeclampsia and Gestational Diabetes.
There are not such causes identified from previous studies but there is this assumption that the major reason for PCOD may be the excess of insulin which affects the ovulation of ovaries and in addition the low-grade inflammation and genetics may also lead excess androgen production thus causing PCOD.
PCOD treatment in India
The treatment advised for PCOD can be Non-surgical i.e. Medical Management or Surgical treatment.
Medications are prescribed depending on the diagnosis, severity, and complaints. Normally the prescription is to regulate the menstrual cycle. The medication includes combination birth control pills, progestin therapy, medications for ovulation and medicine to reduce the excessive hair growth.
Surgical interventions treatment for PCOD are of 2 types :
The Laparoscopic ovarian drilling
It is performed by a laser or electrocautery to destroy the ovary parts which leads to triggering of the ovulation. In this procedure the membranes surrounding the ovary are punctured.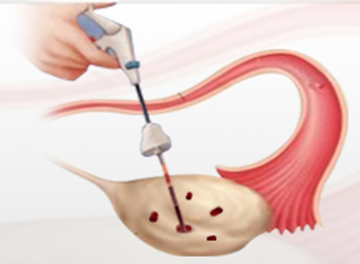 Ovarian wedge resection
In this surgery the part of the ovary is removed which regulates the periods and the normal ovulation is promoted. This surgery is normally not recommended as it has more risk of having scars on the ovary.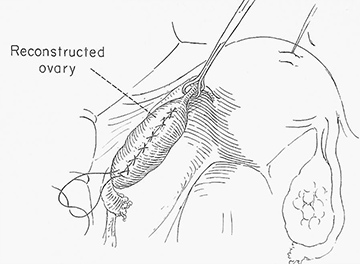 If you have the following symptoms then you are a candidate for polycystic ovary syndrome treatment.
Weight gain or Fatigue
Unwanted hair growth
Infertility
Thinning of hair on the head.
Pelvic pain
Sleeping disorder
Mood Swings
Headaches
PCOD treatment Expected Results
After the surgery, patient can see changes in her irregular menstrual cycle like having the cycles on time and there is a spontaneous increase in the ovulation. Though the results outcome are not that high compared to direct hormonal stimulation but it escalates the deviations of pregnancy ratios and declines the chances of hazard of ovarian hyperstimulation.
Recovery Timeline for PCOD treatment
The patient needs to stay in hospital for 1 day and get discharged next day. Within 24 hours of the surgery the patient can perform her normal and regular activities depending on the patient's recovery which may take few days to 2-4 weeks.
Cost of PCOD Procedure
| Sr.No. | Procedures | Cost of Procedure USD |
| --- | --- | --- |
| 1 | Laparoscopic Ovarian Drilling | 2500-3500 |
| 2 | Ovarian Wedge Resection | 2800-4500 |
Procedures
Once complete relevant investigations are done and if the patient seems to be appropriate for the surgery, all the details and risk factor related to the surgery are explained to the patient. This procedure is performed under general anaesthesia. For ovarian drilling the surgeon will firstly make a small incision or cut, and the surgical instruments are inserted through the same incision in the abdomen at the belly button followed by making punctures in the ovary. However in ovarian wedge resection, the resection of the ovary part is done wherein a part of ovary is removed.
Frequently Asked Questions and patient concerns:
1. How common is PCOS?
More than 1 in 10 women are estimated to have PCOS.
2. How is PCOS caused?
PCOS probability of having is always hereditary, but the exact cause is unclear.
3. How can PCOS be diagnosed?
In order to diagnose PCOS, blood samples are acquired from a number of hormones inclusive of the hormones produced by the adrenal glands, pituitary gland, ovaries, and thyroid gland. A thorough physical test and screening for cholesterol, triglycerides, glucose and insulin should also be included in the full assessment.
4. Is PCOS a gynecological or an endocrinological disorder?
Since many of the symptoms involve a woman's reproductive system, PCOS is often mistaken for a gynecological disorder. It is, however, a disorder of the endocrine system involving hormones and hormone production. Therefore, a specialist in the endocrine system, such as a reproductive endocrinologist, should be consulted to confirm the diagnosis.
5. How does PCOS affect fertility?
Not all PCOS women have a hard time getting pregnant. Unusual ovulation is a general cause for those who do have trouble. Ovulation is necessary for conception to be accomplished and may be facilitated by medicine.
6. Are some ethnicities more prone to PCOS?
PCOS is found among all ethnicities of women, but is more common in Hispanic women, with an incidence rate of 13-14 percent compared to 5 percent in Caucasian women. Outside of ethnic predispositions, there are also medical diagnoses such as sleep apnea, cardiovascular disease, diabetes, and issues with insulin resistance, metabolism and glucose tolerance that can increase the likelihood of a PCOS diagnosis.
7. Is PCOS life-threatening?
PCOS can be associated with a number of serious medical conditions. PCOS is frequently associated with decreased sensitivity to insulin (i.e., insulin resistance), which in turn may lead to an increased risk of adult on-set diabetes mellitus, stroke and cardiovascular disease. PCOS can also be associated with uterine and endometrial cancers.
8. Is there an overall treatment for PCOS?
At the present time, doctors can only treat the individual symptoms of women with PCOS, rather than the entire syndrome. Once diagnosed, most patients can effectively manage their symptoms to help. lead healthier and more satisfying lives. In the meantime, research continues to determine the cause and look for new and better treatments for PCOS.
9. If I have PCOS, should I see a fertility doctor before trying to conceive?
If you are not ovulating regularly each month, it is best to seek the help of a specialist immediately. By taking medication and making lifestyle changes, regular ovulation can be induced, allowing for conception to occur.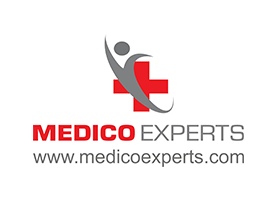 MedicoExperts is a Global virtual hospital which is established to offer quality healthcare services at affordable pricing without compromising the success rates of the treatment.
MedicoExperts is having a network of highly experienced super specialist doctors and well equipped hospitals across the globe and offering second opinion through online video consultation and surgical interventions through its empanelled super specialist doctors at its network hospitals in 17 countries from 3 continents.
By the virtue of its approach and model, MedicoExperts is successfully achieve to deliver
Latest and most advanced treatments with success rates of international benchmarks.
Multiple cost options depending upon the hospital facilities, with the same doctor.
Treatment option in multiple cities/state/countries.
Trust and peace of mind.
Most suitable for patients who are looking for:-
Planned Surgeries and treatment from most experienced doctors and at multiple cost options as per hospital facilities with best possible outcomes.
Second Opinion from expert doctors.
Complex cases involving multi specialities
International patients looking for treatment from Indian doctors