Breast Augmentation Surgery
Breast Augmentation or Breast Implant or Breast Enhancement is a cosmetic procedure which also known as Augmentation Mammoplasty. By the terminologies used, it is clear that this surgery is performed to increase the size of breast. It includes placing breast implants under breast tissue or chest muscles.
Most women consider breast implant surgery as they desire attractive shape, size and firmness of breasts to feel much confident about themselves.
Sometimes, women feel lack of confidence and discomfort because of not having desired shape and size of breast, they aren't able to share this problem with anyone.Breast implant or augmentation can be the permanent solution for these women to build her comfort and confidence.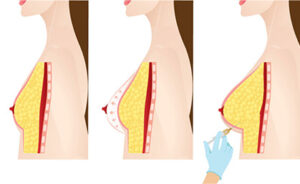 This procedure is advisable where fat is extracted from different parts of your body like abdomen, thighs and hips with the help of liposuction, later the extracted fat is injected into breasts. This procedures is advisable for ladies who do not want implant or foreign object in their body. Though that women should have enough fat in her own body which can be used for enlargement. In this procedure there are possibilities where some amount fat of injected fat can be re-absorbed by her own body.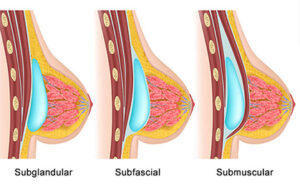 There are implants which differ in shape, size and texture are used in breast augmentation according to women's desire or requirement.
In breast implants, saline and silicone are the two main elements that are used. Silicone implants are most recommended and popular implant and which are FDA approved implants for cosmetic surgery. These implants are popular because of their texture and natural feel.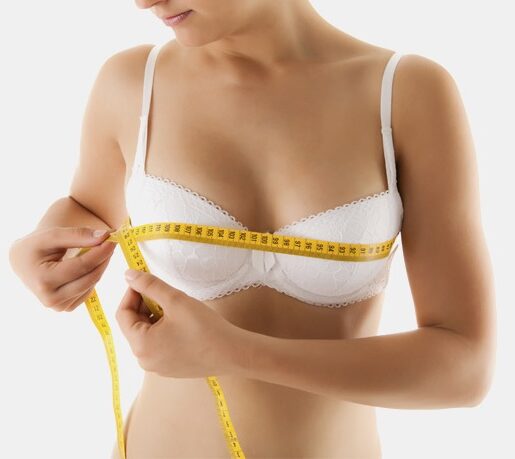 During breast augmentation procedure, expert surgeon will make incision to place implant. The incisions can be made in the crease under breast (infra-mammary) either under arm (axillary) or around nipple (peri-areolar).
Later, the breast tissue will be separated from muscles and connective tissue of chest by surgeon. This step will create a pocket either behind or in front of the outermost muscle of the chest wall (pectoral muscle). The surgeon will insert the implant into this pocket and centre it behind your nipple.
For Saline implants the surgery inserts the empty implant in place and then fill it with sterile salt water to get the desired shape and size. However silicone implants are pre-filled with the silicone gel.
Once the implant is in place, the closure of the incision is done by the surgery typically with sutures and skin adhesive and surgical tape is applied.
Are you a Candidate?
You can consider Breast Augmentation Surgery for yourself :
If you find your breast are not equal or uneven.

If you want to improve your self-confidence.

If you are physically and mentally healthy and your age is above 18 years, if you are not taking any medicines and if you are not pregnant.

If you have saggy breast after extreme weight loss or pregnancy and you want to make it perfect with the help of implants.

If you think your breasts are too small and you desire for perfect shape and size of your breast.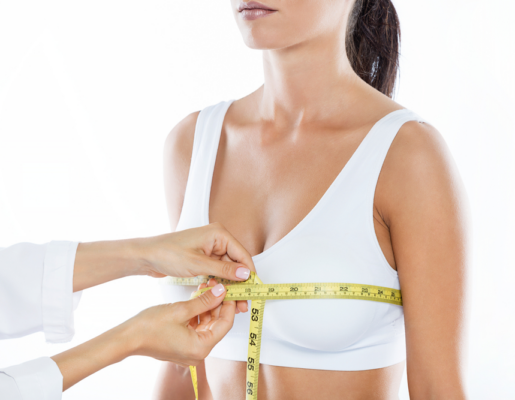 Expected Results
The breast augmentation surgery will improve and boost your self-confidence, it will give satisfying outcome after surgery. Suggested sport bra will help in reshaping breasts and the scars heal eventually.
Recovery Timeline
You can resume the work in a week and will be able to perform all normal activities though you would need to avoid energetic activities and exercise for 6-8 weeks. You may feel slight discomfort and pain for few days after procedure which can be controlled with the help of medicines.
Cost of Breast Augmentation Surgery
The cost of Breast Augmentation Surgery in India may start from around USD 2500 – USD 3000 depending on the choices made by patient. The cost of Breast Augmentation Surgery in India varies according to the surgeon, facility and city where you choose to get the surgery done.
| Sr. No. | Name of Procedure | Cost in India (USD) |
| --- | --- | --- |
| 1 | Comprehensive Evaluation and Investigation | 500 – 800 |
| 2 | Breast Augmentation surgery | 2500 – 3000 |
Frequently Asked Questions and patient concerns:
1. Why are breast implants placed below the muscle?
There is very strong scientific evidence in medical literature to demonstrate that if put below the muscle, breast implants appear more natural and feel healthier. It also does not obscure mammography and there is good evidence-based research to confirm that if placed below the muscle, the implants remain softer longer by a large margin.
2. Will I experience changes in nipple sensation or feeling?
After breast augmentation surgery, most women will have a loss of feeling or sensation. This lasts 6-12 months for most of them, before returning to normal. However, 15% of women have irreversible changes in the feeling of the nipple.
3. How soon can I resume exercising?
It is recommended that patients immediately after surgery start to walk. Women should not, however, conduct any vigorous physical activity for six weeks after the surgery. Physical exercise, including weight lifting, cycling, jogging, and other forms of intense activity, can cause implants to shift position or cause problems with wound healing that may change the appearance of the breasts after surgery.
4. How soon can I get back to work?
This relies on the work and the physical demands of it. Some general recommendations are: for the first 1-2 weeks, upper arm gestures, such as reaching, should be avoided. For 6 weeks after the operation, lifting something heavier than 5 pounds should be avoided. This restriction on lifting can prevent some females from returning to work.
5. How much pain can I expect?
The discomfort from breast augmentation surgery is usually in the mild range and in the first 1-2 weeks after the surgery, it can generally be well managed with medication. It is imperative to ensure that after surgery, extreme or untreatable pain can mean infection or another complication.
6. Can I breast feed after augmentation?
Indeed. The positioning of the implant below the breast tissue does not affect the ability of the breast to produce milk, as it is a sub-glandular placement.
7. Will I need additional surgeries?
For augmentation patients, occasionally additional operations may be needed. If you face any complications during your augmentation, such as implant rupture or capsular contracture, additional surgery may be recommended. Moreover, implanted breasts will age like any other part of the body and certain women will opt to have further procedures in the future to fix the effects of gravity and aging.
8. Will insurance pay for my breast augmentation?
Medical insurance encompasses procedures that are not cosmetic in nature but those that are reconstructive. Usually, breast implants inserted solely for esthetics or breast enlargement are not compensated by insurance firms. Usually, implants are covered for women who have or are being treated for breast cancer, or for implants in the breast who have had cancer or reconstruction of the breast. Otherwise, insurance does not cover most breast augmentations.
9. Will breast augmentation increase my risk of breast cancer?
This is one of the questions most commonly asked by women contemplating this surgery. Several studies have shown that women who receive implants do not have an elevated risk of breast cancer. Moreover, implants should not hinder breast cancer diagnosis. Numerous studies, as well as data from the National Cancer Institute, indicate that having implants does not prevent breast tumors from being detected by the patient or their doctor. Finally, patients with breast implants who get breast cancer are as likely as women without implants to achieve remission or to be cancer-free for 5 years.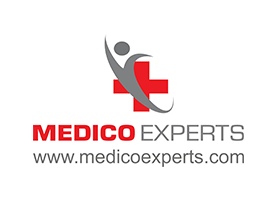 MedicoExperts is a Global virtual hospital which is established to offer quality healthcare services at affordable pricing without compromising the success rates of the treatment. MedicoExperts is having a network of highly experienced super specialist doctors and well equipped hospitals across the globe and offering second opinion through online video consultation and surgical interventions through its empanelled super specialist doctors at its network hospitals in 17 countries from 3 continents.
By the virtue of its approach and model, MedicoExperts is successfully achieve to deliver
Latest and most advanced treatments with success rates of international benchmarks.
Multiple cost options depending upon the hospital facilities, with the same doctor.
Treatment option in multiple cities/state/countries.
Trust and peace of mind.
Most suitable for patients who are looking for:-
Planned Surgeries and treatment from most experienced doctors and at multiple cost options as per hospital facilities with best possible outcomes.
Second Opinion from expert doctors.
Complex cases involving multi specialities
International patients looking for treatment from Indian doctors