Pregnancy is all about celebrating a new life. What better way than to celebrate it than with a new and enhanced figure, even better than your pre-pregnancy body. Pregnancy causes a woman's body to lose its previous youthful tautness and charm. This can cause new-mom much distress to look at herself in the mirror. With the expertise of a cosmetic surgeon, you can regain and even enhance your bodily assets by virtue of mommy makeover. Mommy makeover in India is a personalized and tailor-made combination to target all your trouble areas. With MedicoExperts you can be assured of nothing but the best. Our cosmetic surgeons in India are highly-skilled with decades of expertise to perform procedures with precision and success. Our top best cosmetic surgery hospitals in India are well-equipped with the best of infrastructure, technology and a comprehensive team of specialist and experts to provide a holistic patient-care experience that is unmatched.
Most women notice post-pregnancy changes in their bodies. The abdominal muscles, skin and tissues expand throughout pregnancy to accommodate the growing baby in a safe manner. However, these layers may not bounce back to their taut, pre-baby form after childbirth.
Mommy makeover is one of today's most successful cosmetic surgery combination techniques, specifically designed to address common problems faced by women who have been through pregnancy and breastfeeding.
The aim of a mommy makeover is to restore a woman's body shape and appearance after childbirth. Another factor for its success is that there are no fixed features in the mommy makeover; each treatment is tailored to fit the unique needs of the individual patient.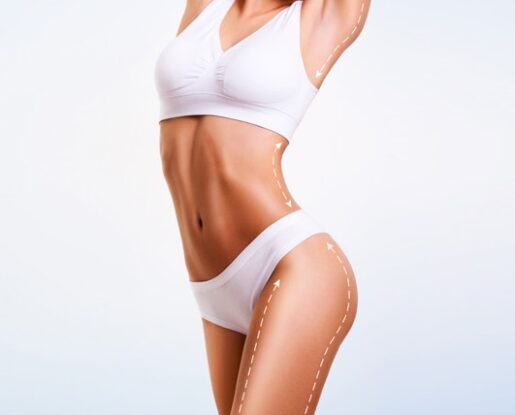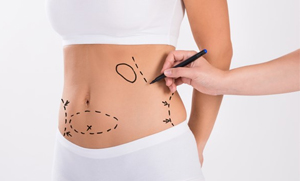 Transform and redefine the entire body with a series of cosmetic procedures that will help you restore the beauty and appearance of your pre-pregnancy body. Mommy makeover in India is a tailored mix of cosmetic surgery procedures that will help you reverse the signs and consequences of pregnancy.
Mommy makeover procedures in India
Generally, the surgical technique begins with a contouring procedure for the breast and abdomen and then add additional elements if required. Because the breasts and abdomen are the primary areas of motherhood transition, a mommy makeover frequently revolves around a breast and abdomen surgery. To further improve the figure, abdominoplasty (also known as a tummy tuck, circumferential abdominoplasty, and liposuction may be commonly added techniques. All the procedures that one can opt for are as follows:
Mommy Makeover Cost in India
India is one of the most accessible places around the globe for top-notch cosmetic surgery. Mommy Makeover in India costs only a fraction of what it costs in the UK, USA, Australia, Canada or any other European country. Mommy makeover cost in India varies depending on the chosen procedures to be performed, the cosmetic surgeon and hospital facility where you choose to get the procedure done. A general evaluation is done to determine the health of the patient and to gauge her specific requirement to ensure a successful outcome. The cost of a comprehensive pre-operative evaluation ranges between 300-500 USD. The cost for mommy makeover package ranges between USD 7000 – 7800.
Frequently Asked Questions and Patients Concerns
1. Is mommy makeover for me?
Ideal candidates for mommy makeover surgery are women whose breast and abdomen are changed as a result of pregnancy and childbirth, and who want restorative surgery to restore their body to pre-pregnancy.
2. If I didn't have children, can I have a mommy makeover?
You can still be a candidate for the breast and abdomen combination approach even if you didn't have a child. When a healthy diet and exercise is no longer providing a desired result, and what you see in the mirror is no longer what you want, a mommy makeover will help you achieve your goals.
3. How long does it take for the procedure to complete?
Depending on the treatment plan developed, it may take 3 to 6 hours to complete the procedure. You'll feel groggy right after surgery and don't want to do too much. You will already feel better the next day. It is recommended that someone stay with you after surgery for the first 48 hours, particularly if your child is going to be with you at home.
4. Should I wait to get a mommy makeover until my family is complete?
Although after abdominal contouring surgery it is possible to carry a pregnancy, we advise that you choose to get a mommy makeover done only when you have completed your family. The outcome of the procedures will last longer if pregnancy and breast pressure do not strain them.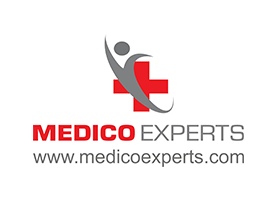 MedicoExperts is a Global virtual hospital which is established to offer quality healthcare services at affordable pricing without compromising the success rates of the treatment. MedicoExperts is having a network of highly experienced super specialist doctors and well equipped hospitals across the globe and offering second opinion through online video consultation and surgical interventions through its empanelled super specialist doctors at its network hospitals in 17 countries from 3 continents.
By the virtue of its approach and model, MedicoExperts is successfully achieve to deliver
Latest and most advanced treatments with success rates of international benchmarks.
Multiple cost options depending upon the hospital facilities, with the same doctor.
Treatment option in multiple cities/state/countries.
Trust and peace of mind.
Most suitable for patients who are looking for:-
Planned Surgeries and treatment from most experienced doctors and at multiple cost options as per hospital facilities with best possible outcomes.
Second Opinion from expert doctors.
Complex cases involving multi specialities
International patients looking for treatment from Indian doctors