Intravesical BCG treatment for bladder cancer in India
Are you looking for the best treatment for bladder cancer with minimum side effects?
Then Intravesical BCG is the gold-standard therapy for bladder cancer. 
Intravesical BCG is immunotherapy for non-muscle invasive bladder cancer that kills the cancer cell with minimum side effects. 
It is highly effective in the early stage of cancer, so it is very important to detect cancer early.
Some of the symptoms you might be experiencing in the early stages were pain or a burning sensation during urination. Blood or blood clots in the urine along with constant pain in the lower abdomen. 
It is vital that if you experiencing these symptoms, you should consult a doctor. The early you detect cancer, the better your chance to fight against it. 
TURBT surgery and Intravesical immunotherapy is a treatment that strengthens your immune system's capacity to fight against cancer. The immunotherapy treatment for bladder cancer is Bacillus Calmette-Guerin (BCG).
This will be given to kill all the remaining cancer cells after the surgery and reduce the possibility of reoccurrence in the future.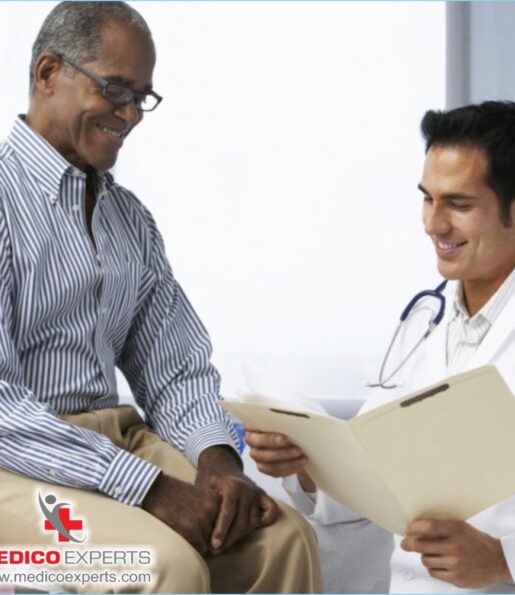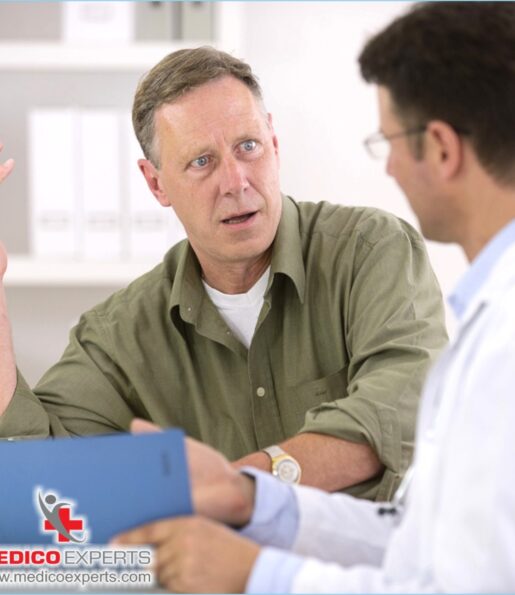 Let's understand from the experience of  Mr. Abiodun. 
Mr. Abiodun is a 62-year-old man from Lagos, Nigeria. Mr. Abiodun is the grocery shop owner and a father of three children.
Mr. Abiodun was experiencing pain in his lower abdomen while passing urine for a few weeks, and one day, Abiodun noticed blood in the urine. Abiodun got scared and went to the hospital for treatment with his son Ayodele.
The doctor suggested doing urine cytology, blood tests, and a CT scan. In the reports doctor suspected cancer, and further investigations concluded that Mr. Abiodun was diagnosed with non-muscle invasive bladder cancer.
Mr. Abiodun was in shock, and many negative thoughts were coming to his mind how much time would he survive?
Ayodele calmed his father, wanted the best treatment for him, and started his internet research. While searching, he came to the MedicoExperts website and read about the tumor board approach (consisting of Medical oncologists, Surgical oncologists, and Radiation oncologists) for treating bladder cancer. Ayodele left an inquiry on behalf of his father.
MedicoExperts patient care manager got in touch with Ayodele. After receiving reports from Mr. Abiodun, online video consultation is arranged with the empaneled bladder cancer specialist onco-surgeon who is also a board member of the tumor board. 
The doctor explained the treatment procedure to Mr. Abiodun and Ayodele. The doctor explained that the cancer was in its early stages and that they should start the treatment as early as possible. 
After understanding all the aspects of the treatment, Mr. Abiodun decided to come to India for treatment. 
MedicoExperts patient care manager helped them to plan for the treatment. After one week, Mr. Abiodun came to India for treatment and was admitted to the hospital on the same day.
To evaluate the current stage of cancer, diagnostic tests were performed. The cancer was in the early stage, and the tumor board decided to do TURBT surgery followed by 6 weeks of Intravesical BCG therapy. 
After two months, the test was done to check the outcome of the treatment, and no trace of cancer was found.
Mr. Abiodun and Ayodele were very happy with the treatment and thanked the doctor and MedicoExperts for giving wonderful service and support during the treatment and stay in India.
Now, Let's understand more about Intravesical BCG.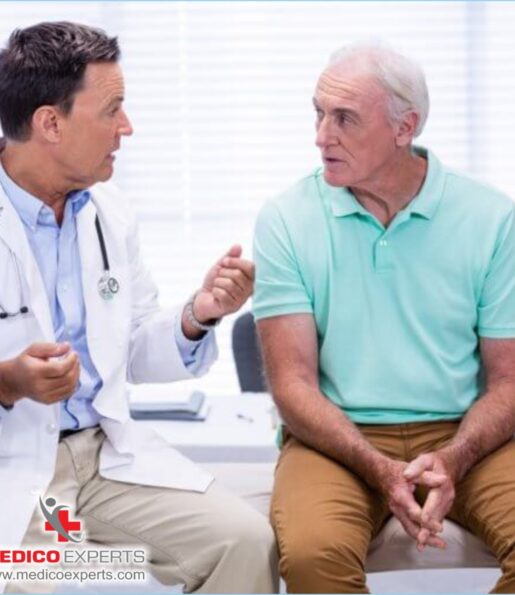 What is Intravesical BCG?
Intravesical BCG (Bacillus Calmette-Guerin) is a form of immunotherapy used to treat  bladder cancer. It is used to treat a particular form of bladder cancer known as carcinoma (cancer in the skin or tissue of any organ) and non-muscle invasive bladder cancers (NMIBCs).
The vaccine Bacillus Calmette-Guérin (BCG) is made to prevent tuberculosis. Additionally, it can boost a person's immune system and prevent or postpone the spread or recurrence of bladder cancer. BCG is relatively non-invasive and used to directly treat the bladder lining.
BCG intravesical treatment for non-muscle invasive bladder cancer is the most effective treatment that exists for reducing the recurrence and progression of bladder tumors.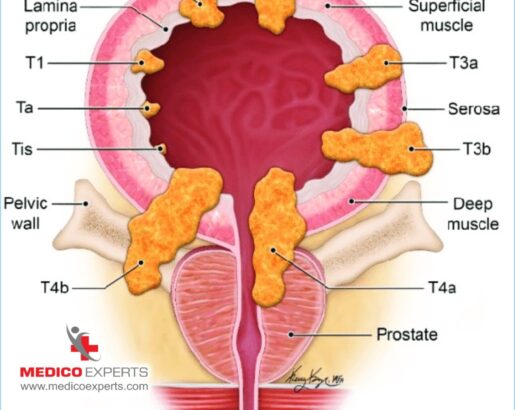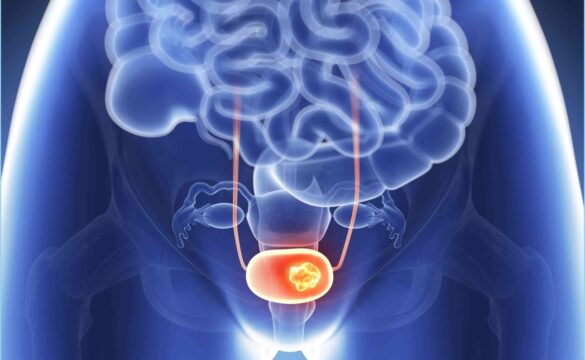 When BCG treatment for bladder cancer is given?
BCG immunotherapy is frequently given to a patient within 24 hours after Transurethral Bladder Tumor Resection (TURBT).
A TURBT is a kind of surgery performed by a surgeon to treat bladder cancer in its early stages. 
The goal of a TURBT is to completely remove all bladder cancer cells. BCG immunotherapy is intended to stop cancer from coming back after a TURBT.
Typically, BCG immunotherapy is administered once per week for six weeks. The doctor may extent it depends on how you responded to the treatment.
Let's understand how BCG treatment is performed.
How is Intravesical BCG treatment done?
Tell the doctor if you have a low immune system, allergic reactions, a history of bladder infections, or any other current or past illnesses. 
For 4-6 hours before treatment, you won't be able to drink anything.
During the procedure, a catheter is used to deliver the medication to your bladder (tube). To kill the tumor cells, BCG is directly inserted into the bladder (using a catheter), and the body's immune system handles the remaining tasks.
You were asked to hold the medication in your bladder. To ensure that the solution reaches your entire bladder, you'll be told to lay on your back and roll from side to side.
The catheter is unclamped so that the fluid can be drained after about two hours. If the catheter has already been taken out, you will be asked to empty your bladder.
Following treatment, you will be permitted to return home after a short while. 
You must drink a lot of water to remove the remaining medication from your bladder.
When you plan to use the restroom, You must be extremely cautious for six hours following each treatment to prevent spreading BCG to others. To prevent splashing, men should urinate while sitting.
Add bleach to the toilet to clean the urine.
To prevent skin irritation from the BCG, carefully wash your genital area after urinating. Likewise, give your hands a good wash.
Your doctor will prescribe you a few medications to help you cope with this procedure's side effects.
What are the side effects of BCG treatment?
BCG has the advantage of only having a minor impact on your other body parts while still having an impact on the cells in your bladder. 
However, some of the side effects of BCG treatment were:
Fever and chills

Fatigue

A burning sensation in the bladder

Frequent urination

Blood in urine

Bladder irritation

Rashes

Bladder contraction

Muscle and Joint pain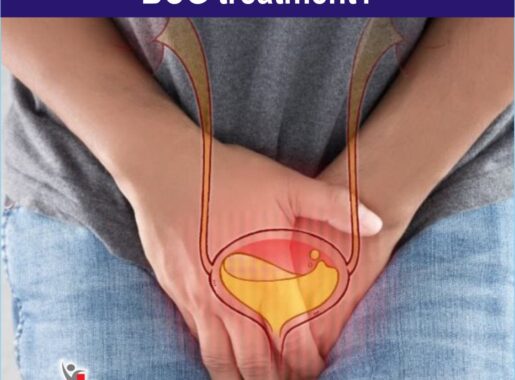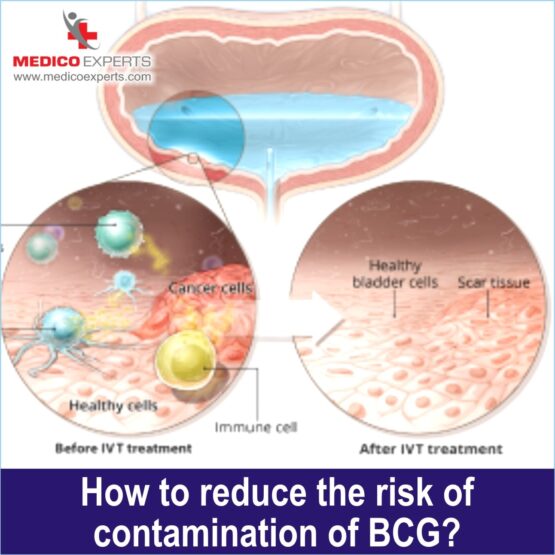 How to reduce the risk of contamination of BCG?
BCG treatment is contagious to others because live bacteria are present in the medications used to treat cancer, and these bacteria can spread to other people.
Follow these guidelines for six hours following each BCG treatment to lower the risk of contamination:
Never use a public restroom

To avoid splashing seat down on the toilet seat while urinating

To dilute your pee, drink a lot of water

After you've urinated add 2 cups of undiluted bleach to the toilet, close the lid, wait 15 to 20 minutes and then flush.

Wash your clothes in a washing machine right away if you experience urinary incontinence (loss of bladder control). Keep them separate from other laundry.

After each BCG treatment, you will typically need to wait a few days before engaging in sexual activity.

Throughout the entire course of treatment, use a condom whenever you have intercourse.
What are the advantages of Intravesical BCG treatment?
Some of the benefits of Intravesical BCG treatment are as follows:
The procedure is minimally invasive.

The medication used in this procedure has no significant effects on other body systems.

Decreased risk of infection

Your immune system is strengthened by the vaccine to fight cancer cells.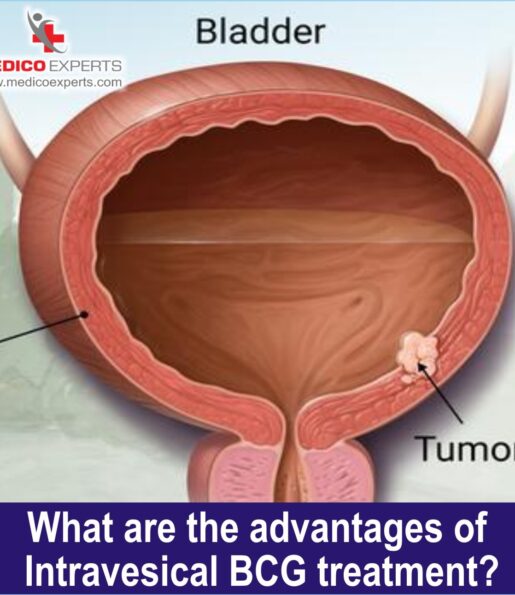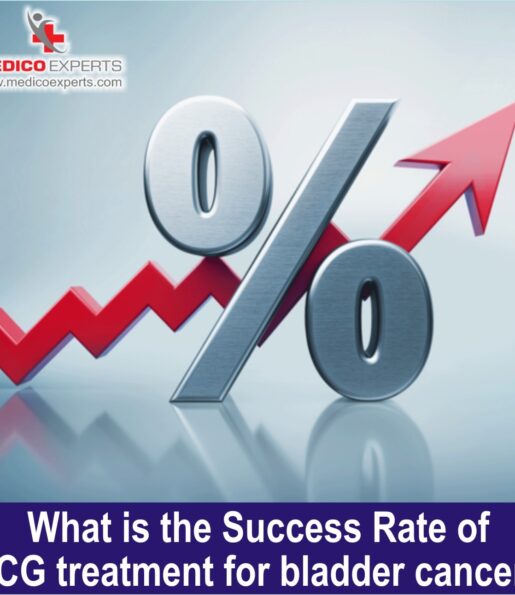 What is the success rate of BCG treatment for bladder cancer?
If bladder cancer is found in the early stages, BCG treatment has a 100% success rate. Even in the final stages, it may reach 90%.
The earlier the bladder cancer is detected, the more likely it is to respond to treatment and survive. Be sure to keep track of the early signs and symptoms of bladder cancer and consult a doctor right away if you notice blood in your urine.
Conclusion :
Early-stage bladder cancer can typically be successfully treated, while later-stage cancers may pose more difficulties. So it is important to consult the doctor if you notice any symptoms as soon as possible. 
We will also recommend you do regular health check-ups also. 
The tumor board approach to treating bladder cancer brings very good outcomes. If you or your loved one is diagnosed with bladder cancer, we would recommend you to go through this tumor board approach for treatment. 
If you need any assistance or want to consult the case with the tumor board. Please fill free to contact us we would love to help you.  
Frequently Asked Questions and patient concerns:
1. How effective is BCG treatment for bladder cancer?
A1: In terms of preventing recurrence, BCG therapy is superior to TURBT alone or TURBT combined with chemotherapy.
2. How many times BCG treatments for bladder cancer are required?
Typically, your BCG treatment will last for six weeks, followed by a six-week break, thereafter once every week for one to three weeks. 
If the BCG treatment works well, it can then be given weekly for 1–3 weeks every six months.
This type of treatment is known as maintenance therapy, and it can last up to three years.
3. How long do you hold BCG in your bladder?
You will hold the BCG solution in your bladder for a total of two hours. Then after you can urinate. 
4. How painful is BCG treatment?
BCG treatment is typically not a painful procedure. Still, some people may find it uncomfortable.
5. How many people suffer from bladder cancer?
According to WCRF, bladder cancer is the 10th most common cancer in the world.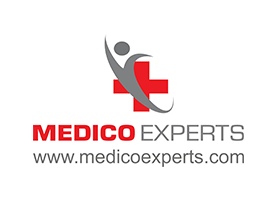 MedicoExperts is a Global virtual hospital which is established to offer quality healthcare services at affordable pricing without compromising the success rates of the treatment.
MedicoExperts is having a network of highly experienced super specialist doctors and well equipped hospitals across the globe and offering second opinion through online video consultation and surgical interventions through its empanelled super specialist doctors at its network hospitals in 17 countries from 3 continents.
By the virtue of its approach and model, MedicoExperts is successfully achieve to deliver
Latest and most advanced treatments with success rates of international benchmarks.
Multiple cost options depending upon the hospital facilities, with the same doctor.
Treatment option in multiple cities/state/countries.
Trust and peace of mind.
Most suitable for patients who are looking for:-
Planned Surgeries and treatment from most experienced doctors and at multiple cost options as per hospital facilities with best possible outcomes.
Second Opinion from expert doctors.
Complex cases involving multi specialities
International patients looking for treatment from Indian doctors