According to the World health organization, around 40% of people over the age of 18 are obese.
As the world is shifting towards digitalisation the people across the globe are witnessing a flare in the number of obese people. Sedentary lifestyle and an unhealthy diet are considered the main reasons for this flare. However, sometimes despite exercising regularly and restricting our diet we fail to lose weight.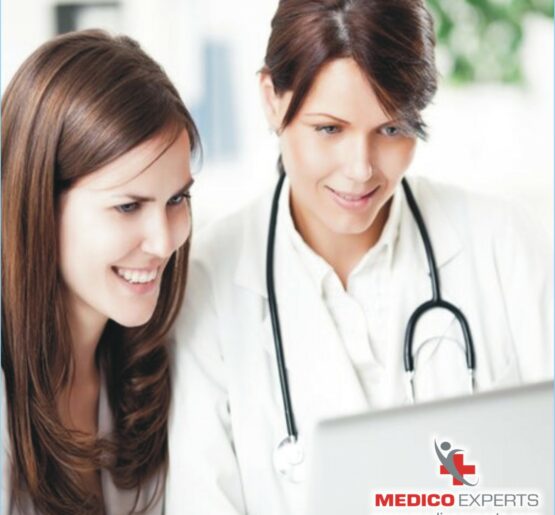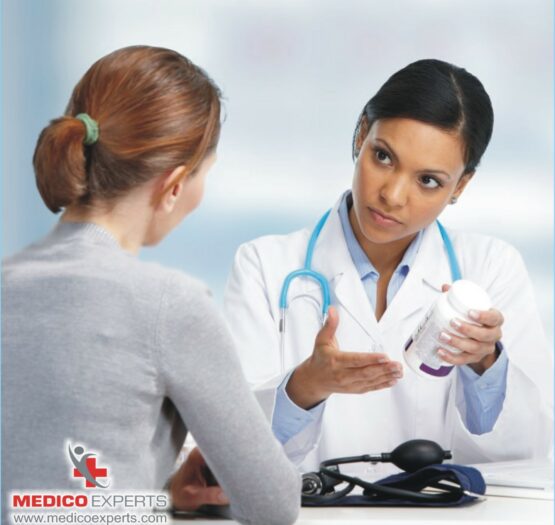 Generally, these extra pounds can trigger several obesity-related health conditions like sleep apnea, and diabetes. Therefore by reversing your weight, you not just manage several obesity-related health conditions but you are also achieving a physique you had always desired as Samina did.
Samina, a 36-year-old lifestyle coach, was worried about her health and her increasing weight. As Samina used to address a large gathering to motivate them she knew the importance of looking good and fit.  
Samina tried hard to lose weight through exercise and diet but she failed. However, she did not give up and started looking for options to lose weight surgically. While searching online Samina came across the MedicoExpert website and contacted our sales team.
Our sales team responded to her request and arranged a video consultation for her with one of our board-certified empanelled doctors. During the consultation, our doctor cleared all the doubts that Samina had about the procedure. After the video consultation, Samina was sure about undergoing the procedure and she flew to India.
Once Samina reached India MedicoExpert ensured hassle-free hospitalization for her. Once the doctor confirmed her eligibility to undergo gastric sleeve surgery Samira underwent the procedure. 
Within six months after the gastric sleeve surgery Samina saw a significant weight loss. Samina was thrilled to see the phenomenal difference in her appearance.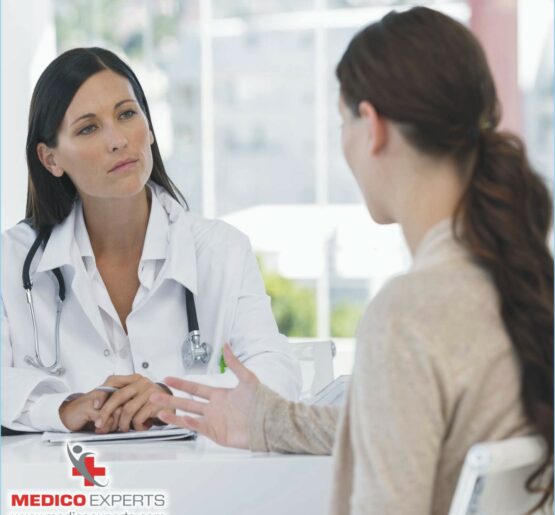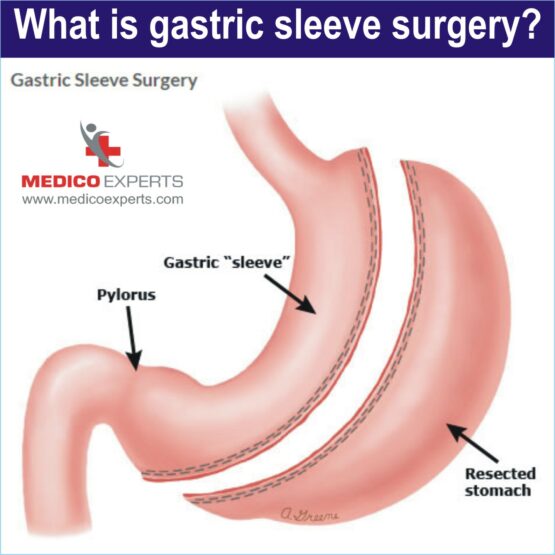 What is gastric sleeve surgery?
Gastric sleeve surgery or sleeve gastrectomy is a type of weight loss surgery in which your surgeon removes about 80% of your stomach to reduce its volume. Typically after gastric surgery, the new stomach has very little storage volume which causes early satiation after eating. 
The reduction in stomach volume also helps to eliminate stomach cells that produce ghrelin, the hunger hormone which causes hunger drive. The significant reduction in ghrelin causes a decrease in appetite which further accelerates weight loss. 
The hormonal changes also help in managing or reversing symptoms associated with being overweight like sleep apnea and high blood sugar levels.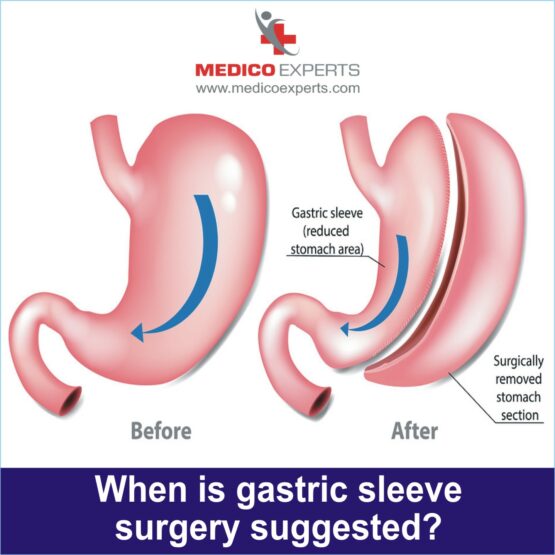 Primarily gastric sleeve surgery is done to help people lose excess weight, who otherwise find it difficult to diet and exercise. 
Besides, helping to reduce weight gastric surgery, this surgery also reduces your risk of developing overweight-related health problems, like:
Hypertension or High blood pressure

Cardiac ailments

High blood cholesterol levels

Type 2 Diabetes

Sleep apnea

Stroke

Cancer
Sometimes Gastric sleeve surgery is indicated for couples who are facing difficulty conceiving a child due to their overweight. 
Gastric sleeve surgery is typically advised only when you fail to lose weight despite following a healthy diet and regular exercise regime.
Ordinarily, the gastric sleeve surgery is suitable for individuals having:
Sleeve gastrectomy is suitable for individuals having a body mass index over 40. However, sometimes people with severe weight-related health conditions with BMI over 35 can also undergo this procedure.

Desire to lead a healthy lifestyle by including regular exercise and a healthy diet.

Has not undergone mini gastric bypass surgery earlier.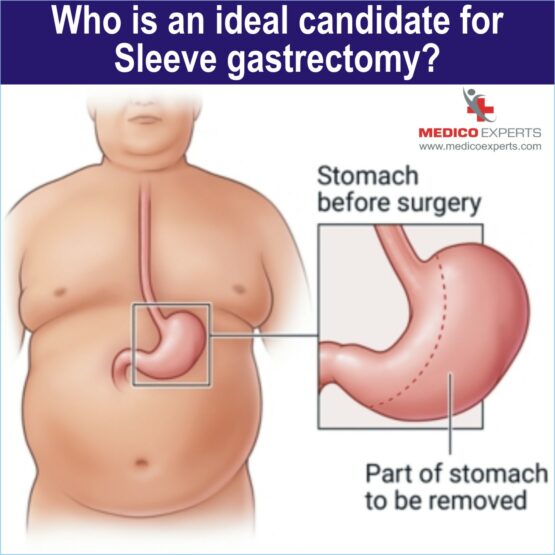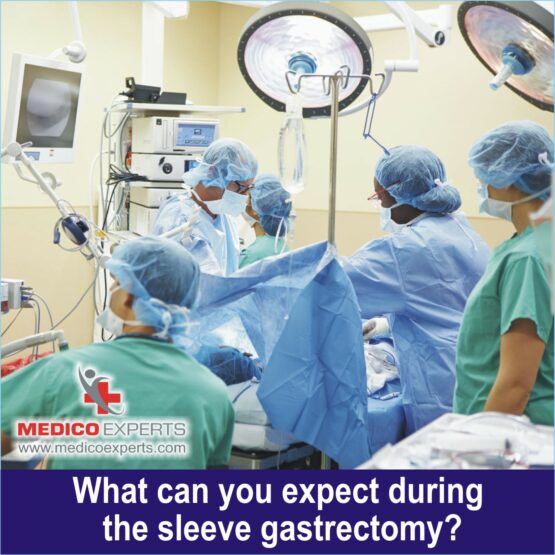 Sleeve gastrectomy is commonly performed laparoscopically. During the procedure, your doctors make multiple small incisions in the upper abdomen from which they insert a camera and other surgical instruments to perform the surgery. 
Typically the procedure is performed under anaesthesia. 
What can you expect after gastric sleeve surgery?
Soon after the surgery, a few people may experience pain which can be easily managed by medicines. 
However, some people may experience:
Bodyache

Fatigue

Dry skin

Hair loss

Frequent mood swings
If you are finding it challenging to decide on a country where you could have your gastric sleeve procedure done do not worry. Here are a few tips that can help you choose the best country for undergoing the sleeve gastrectomy procedure:
Ensure the procedure is affordable in the selected country.

Ascertain the availability of world-class patient-care standards

The success rate of gastric sleeve surgery in your chosen country

Easy access to innovative technology and the latest medical equipment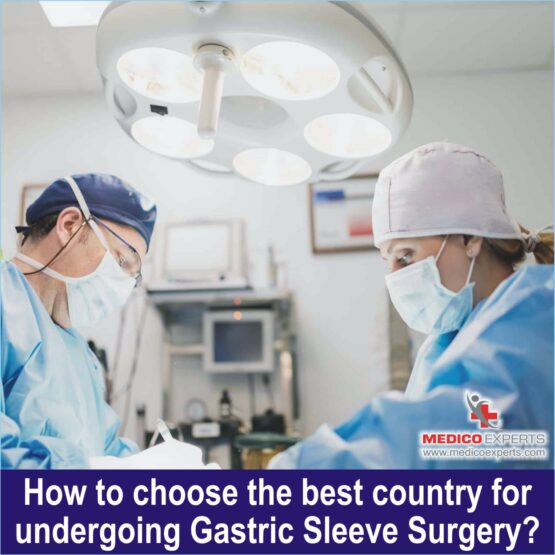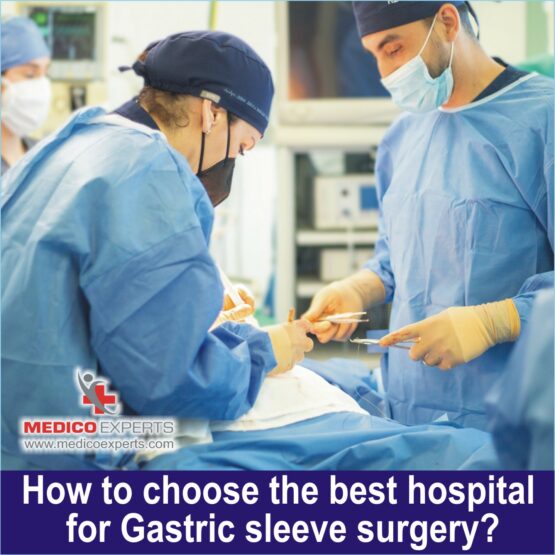 After you have chosen a country for gastric sleeve surgery it is equally essential to choose the best hospital to undergo the surgery. When choosing a hospital you must ensure that the hospital has a well-dedicated unit and trained staff for performing gastric sleeve surgery.
Also, you must ensure that the hospital is NABH and JCI certified.
Choosing a doctor is very crucial but before selecting a doctor for your treatment kindly ensure:
That your doctor is board certified

Holds expertise in performing the procedure that you want to undergo

That your doctor has a team of well-trained healthcare professionals who can manage any complications that may arise after the procedure.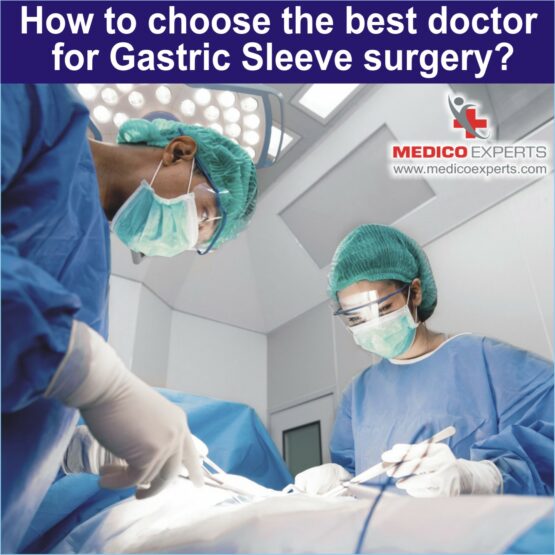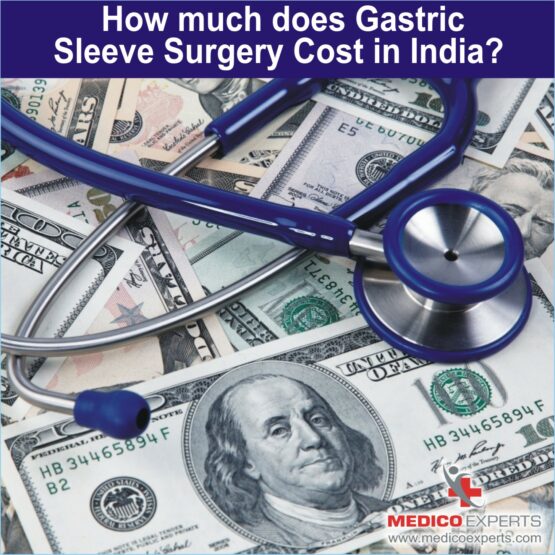 Cost of Sleeve Gastrectomy in India
The cost of gastric sleeve surgery in India starts from USD 5000. One can also opt for scarless robotic gastric sleeve surgery for an additional amount of about 2000-3000 USD. To determine if gastric sleeve surgery is best suited and to have a complete assessment of the overall health of the patient, a preoperative evaluation is a must. The cost of a comprehensive investigation and evaluation ranges from USD 500-800.
The cost of gastric sleeve surgery in India is comparatively less expensive without compromising the quality and precision of the surgery. India is fortunate to have an expert and highly experienced team of surgeons who are proficient in handling critical cases with great success.
The best hospitals in India are furnished with the latest technologies and innovations to provide the best treatment to all patients.
Patients who undergo gastric sleeve surgery in India enjoy a very good success rate. The quantity of weight loss differs from patient to patient. Within two years, you may be able to lose half or even more of your excess weight. Most patients lose weight quickly after surgery and continue to lose weight until 18 to 24 months after surgery.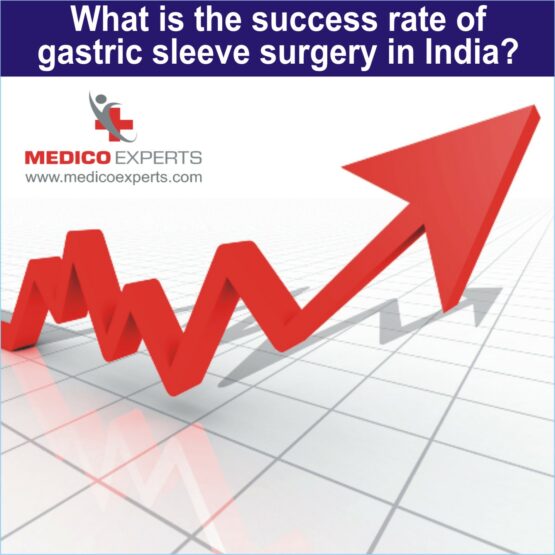 Frequently Asked Questions and patient concerns:
1. Does insurance cover the cost of gastric sleeve surgery?
Most insurance companies cover gastric sleeve surgery. Review your insurance policy to see if:
It covers weight loss procedures

You need to fulfil any extra coverage criteria
2. Is gastric sleeve surgery right for me?
To know which surgery is the most suited, you need to speak with a bariatric surgeon who will explain the benefits and risks. However, there are a few points you need to know, which are:
This is not a cosmetic surgery

It does not require suction or surgical removal of fat.

It is a lifestyle change commitment that involves diet and practice.
3. How long does it take to recover from gastric sleeve surgery?
It takes about a week to completely recover from the surgery, however, a strict diet, permanent lifestyle changes and moderate exercise under the recommendation of a physician is a must. However, it could take several weeks until you can consume regular food. Because of the surgery, there will be a decrease in appetite and smaller meal portions that make you full. An adequate diet chart will be given to the patient after the surgery, which you would have to religiously follow for a few weeks.
4. Can doctors reverse my gastric sleeve surgery?
No, gastric sleeve surgery is not reversible as a portion of the stomach is removed.
5. Are there any side effects of gastric sleeve surgery?
As with any surgery, complications and risks are immediate and short-term. You may experience some long term side-effects after the surgery like:
Hernia

Low blood glucose levels

Malnutrition

Heartburn

Vomiting

Digestive tract obstruction
6. Can I plan a family after gastric sleeve surgery?
Most surgeons advise females to wait at least two years for pregnancy after the surgery. Your body should be relatively stable (from a weight and nutritional point of view) about two years after surgery, and you should be able to have a good pregnancy. It is necessary to consult with a surgeon before you plan a pregnancy.
Vomiting

Dumping syndrome

Nutritional deficiencies

Gallstones

Temporarily avoidance of pregnancy

Nausea, vomiting, diarrhoea, excessive sweating, increased gas and giddiness
7. When is gastric sleeve surgery deemed successful for weight loss?
Any weight loss surgery is regarded as successful when 50% of the surplus weight is lost and the change is maintained for up to five years. After gastric bypass surgery, ninety-five percent of patients achieve that objective, and 85 per cent of patients lose 2/3 or more of their excess weight.
8. What dietary care should I take after gastric sleeve surgery?
After gastric sleeve surgery, your doctor may advise you to avoid junk food that has high fat and carbohydrate content. Apart from dietary restrictions, your doctor may advise you of some vitamin supplements to ensure that you get adequate vitamins and minerals.
9. When can I resume my daily activities?
Typically, you can resume your daily activities within 3 to 4 weeks after your surgery.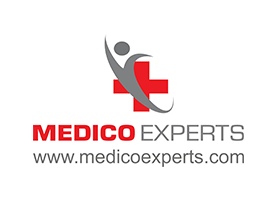 MedicoExperts is a Global virtual hospital which is established to offer quality healthcare services at affordable pricing without compromising the success rates of the treatment.
MedicoExperts is having a network of highly experienced super specialist doctors and well equipped hospitals across the globe and offering second opinion through online video consultation and surgical interventions through its empanelled super specialist doctors at its network hospitals in 17 countries from 3 continents.
By the virtue of its approach and model, MedicoExperts is successfully achieve to deliver
Latest and most advanced treatments with success rates of international benchmarks.
Multiple cost options depending upon the hospital facilities, with the same doctor.
Treatment option in multiple cities/state/countries.
Trust and peace of mind.
Most suitable for patients who are looking for:-
Planned Surgeries and treatment from most experienced doctors and at multiple cost options as per hospital facilities with best possible outcomes.
Second Opinion from expert doctors.
Complex cases involving multi specialities
International patients looking for treatment from Indian doctors