There is no longer the need to endure the pain of undergoing dialysis for lifelong. With kidney transplant in India, take the first step towards regaining your healthy and pain-free life back. The intervention of robotic technology has made minimally invasive surgery with absolute precision and accuracy possible which benefits the patients with faster recovery, smaller scar, and lesser blood loss. Donating a kidney will not have any adverse effects on the donor but will provide the patient with a second chance at life.
Undergoing kidney transplant in India is not just cost-efficient but also a wise choice as India has one of the largest kidney transplant programs, second only to the US. Considering the severity of the situation, we, at MedicoExperts are quick in providing the patient with the best and most appropriate treatment plan. Our team of doctors and transplant surgeons are proficient in dealing with complications and provide holistic patient-centric care. You can be assured of being treated at the top hospitals with the latest infrastructure and technology. Thanks to our years of experience and expertise, we provide our patients with 85-95% success rate with the assurance of gaining your healthy life back.
India has the largest kidney transplant program, second to the USA

Affordability and state-of-the-art infrastructure at all top hospitals in India

A success rate of 85 to 90% amongst the best kidney transplant hospitals in India

Special time-bound schemes and packages to MedicoExperts patients at some of our associated hospitals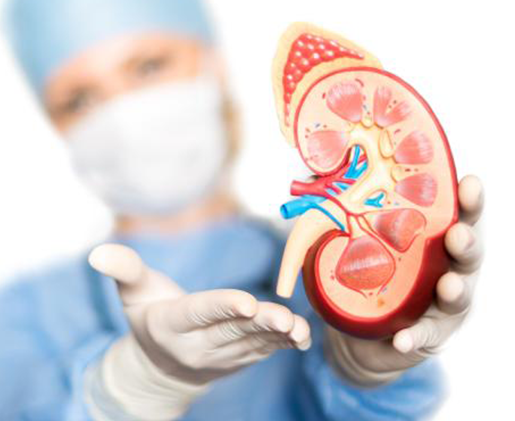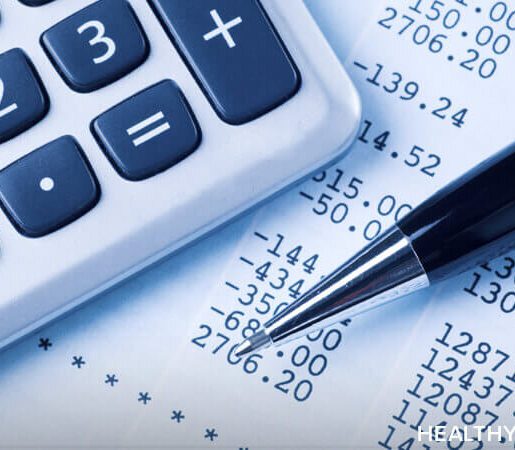 In India, the amount of kidney transplants is second to the United States alone and second to none when it comes to treatment affordability.
The cost of kidney transplant in India ranges between 13000 – 15000 USD. 
It is estimated that a medical tourist typically saves as much as half of their money as they would ideally spend in any other country for a kidney transplant.
The kidney is the human body's blood-filtering organ that eliminates excess fluid and blood waste. Unfortunately, the toxic fluids accumulate in the body when the kidneys cease to function, and a condition known as kidney failure or end-stage kidney disease occurs which is dangerous for the human body.
End-stage renal disease (ESRD) happens when the kidneys have lost about 90% of their normal functioning capacity. A kidney transplant is a surgical procedure whereby one individual (donor) implants a kidney into the body of patients (recipients). The new kidney that has been transplanted can do the job your two kidneys did when they were healthy.
Diabetes is the most prevalent cause of ESRD and the second most prevalent cause of ESRD is high blood pressure.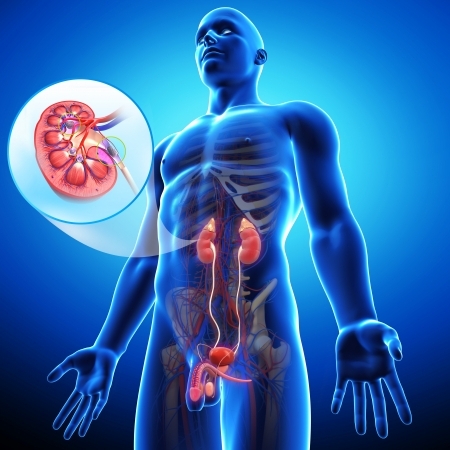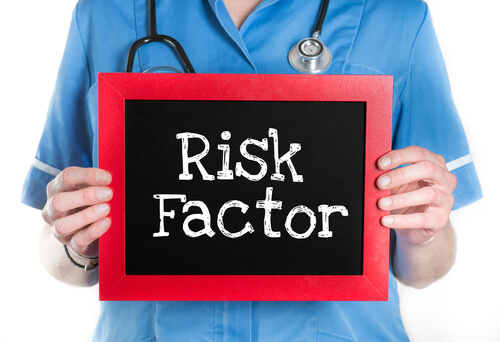 Risk factors that could lead to ESRD are as follows:
Autoimmune diseases

Polycystic kidney disease

Nephrotic syndrome

Liver disease or liver failure

Vascular disease like Renal artery thrombosis, progressive systemic thrombosis etc

Chronic glomerulonephritis

Severe damage to the urinary tract
Advanced robotic kidney transplant in India is a newly emerging and highly successful procedure. In this minimally invasive surgery, the surgeon makes one small 4-5 cms incision which benefits the patient with easy and quicker recovery. With the precision of the robot, the kidney transplant surgeon can expertly perform the surgery with clarity and accuracy.
After a robotic kidney transplant in India, the patient experiences overall good health, faster recovery and there is also comparatively less blood loss and a smaller scar.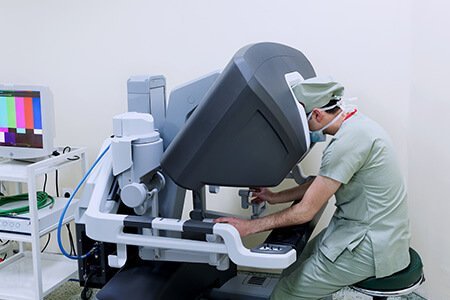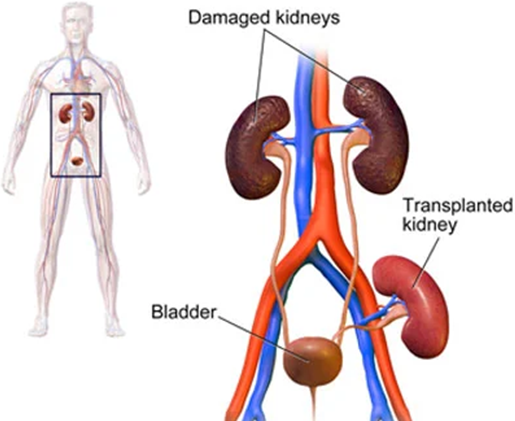 How to prepare for kidney transplant in India
To avail kidney transplant in India, there are certain steps and protocol to follow.
For a living donor kidney transplant, the donor must be either a sibling, son, daughter, parent, grandparent or grandchild of the recipient (patient). If there is no match in the first relation, then any matching relative can choose to donate the kidney.

The relationship between donor and recipient will also be examined to the satisfaction of the transplant centre's Registered Medical Practitioner.

A kidney transplant team will review the patient case based on all the medical reports available.

Donor and patient will have to undergo diagnostic tests like HLA (Human Leukocyte Antigen) typing, and blood tests

The transplant team evaluates the compatibility of donors based on HLA screening. If the patient's HLA type matches the donor, then the patient's body is more likely not to reject the kidney.

A no-objection certificate is issued to the patient by the High Commission of the patient's home country in India which is then submitted to the hospital.

Case forwarded for authorization to the transplant commission. The patient submits all the papers needed for transplant approval to the Transplant Committee

Approval of the Committee (May take 2-4 weeks after all required papers are submitted)
Success rate of kidney transplant in India
The success rate of kidney transplant in India is as high as 90 to 95% amongst all the top hospitals in India. The findings of the operation for kidney transplantation are both satisfactory and good.
After a successful kidney transplant in India, the patient will no longer need dialysis as the newly received kidney will filter blood for the body.
Frequently Asked Questions and patient concerns:
1. Why is a kidney transplant advised for ESRD?
Dialysis is suggested for a patient who are diagnosed with kidney failure; however, dialysis is an extremely painful, troublesome and time-consuming process to artificially filter and purify the blood. Hence, a kidney transplant is the ultimate solution for a person with end-stage renal disease (ESRD)
2. When can I resume work after my kidney transplant surgery?
It relies on your recovery, your health status, the kind of job you do and other medical circumstances that may be connected with it. Usually, individuals return to work after eight to ten weeks of transplantation.
3. How long does a kidney transplant operation take?
It takes around 2-3 hours to perform a kidney transplant, usually one-and-a-half hours for the donor and one-and-a-half hours for the recipient. That is the complete time for a transplant and on the same day after surgery, patients can begin moving and taking fluids.
It takes around 2-3 hours to perform a kidney transplant, usually one-and-a-half hours for the donor and one-and-a-half hours for the recipient. That is the complete time for a transplant and on the same day after surgery, patients can begin moving and taking fluids.
4. Do I have to follow dietary constraints after transplantation?
It is suggested to follow a good, balanced diet with low salt and low-fat consumption.
5. What is rejection syndrome?
Rejection syndrome is the condition in which the body attempts to reject the transplanted kidney. Some symptoms of rejection syndrome may be fever, reduced urine production, weight gain, oedema, kidney location pain.
Rejection chances are highest immediately after surgery, decreasing with time. Rejection episode can be checked with immunosuppressive drugs.
6. Is there a better chance of survival by undergoing liver transplant as opposed to staying on dialysis?
Yes. Patients with a transplant usually live longer than dialysis patients. The transplanted kidney operates 24 hours a day to eliminate 50-85% of the complete waste generated by your body. On the other side, dialysis only removes 15% of complete waste and only if it is on the dialysis machine.
7. How long does the kidney transplant last?
Kidney transplants have more than 95 per cent success rate. Living donor transplants last 15-20 years on average and deceased donor transplants last 10-15 years. A patient can start or return to dialysis and/or pursue another transplant if a transplant fails.
8. After a kidney transplant, can competitive athletics proceed?
We suggest avoiding contact sports to individuals: football, basketball, wrestling, soccer, and some other sports that could lead in injury to the region of the body where the transplanted kidney was placed.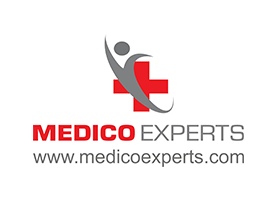 MedicoExperts is a Global virtual hospital which is established to offer quality healthcare services at affordable pricing without compromising the success rates of the treatment. MedicoExperts is having a network of highly experienced super specialist doctors and well equipped hospitals across the globe and offering second opinion through online video consultation and surgical interventions through its empanelled super specialist doctors at its network hospitals in 17 countries from 3 continents.
By the virtue of its approach and model, MedicoExperts is successfully achieve to deliver
Latest and most advanced treatments with success rates of international benchmarks.
Multiple cost options depending upon the hospital facilities, with the same doctor.
Treatment option in multiple cities/state/countries.
Trust and peace of mind.
Most suitable for patients who are looking for:-
Planned Surgeries and treatment from most experienced doctors and at multiple cost options as per hospital facilities with best possible outcomes.
Second Opinion from expert doctors.
Complex cases involving multi specialities
International patients looking for treatment from Indian doctors