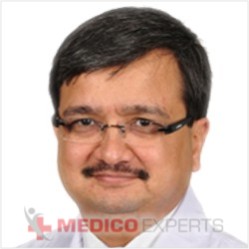 Dr. Pankaj Maheshwari
MBBS, DNB, MS General Surgery, MCh Urology
Skills :

Treatment of Prostate Cancer and management, Kidney Cancer, Urinary track, Bladder, Upper tract endourology, Lithotripsy, and Laser surgeries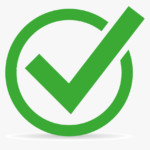 Highlights
Holds rich experience in upper tract endourology, Lithotripsy, Laser surgeries
First Urologist in India to be trained in the use of Holmium Laser for Urinary stone and Prostate management.
One of the most renowned Urologist nationally as well as internationally
A new technique for placement of CAPD catheter laparoscopically. This significantly reduces the complications of CAPD catheter. (> 100 cases)
Technique of antegrade placement of DJ stent after PCNL.
Technique of Cystoscopic stent removal using a guide-wire loop.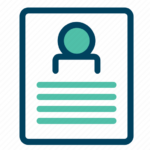 Profile Summary
Dr. Maheshwari is nationally as well as an internationally reputed urologist with rich experience in upper tract endourology, Lithotripsy, laser surgeries. He was the first Urologist in India to be trained in the use of Holmium Laser for Urinary stone and Prostate management.
He has performed over a thousand percutaneous nephrolithotomy, fifteen hundred ureteroscopy and a large number of lower tract endourological procedures. He was Involved in lithotripsy (ESWL) treatment of more than four thousand patients.
He received his training in Holmium Lasers in Urology at –
Department of Urology, New York Medical College under Dr. Akhil Das.
Department of Urology, Tauranga Medical Center, Tauranga, New Zealand under Dr. Peter Gilling and Dr. Mark Frounderfer.
Dr. Maheshwari is the pioneer in the use of Holmium laser in urology in India. He started performing holmium laser enucleation of prostate for management of Benign Enlargement of Prostate in late 1998.
He has a large experience of management of urinary calculus disease patients. These were managed by a combination of lithotripsy and endourology.
Few unusual surgical procedures were done for the first time in India by Dr. Maheshwari.
Laparoscopy assisted PCNL for large calculi in pelvic kidney (3 cases).
Laparoscopic repair of spontaneous bladder perforation.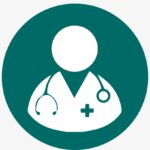 Experience
Dr. Pankaj Maheshwari is a highly skilled Urologist & Andrologist has more than 22 years of experience.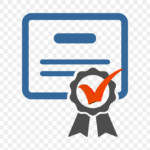 Training and Certifications
MBBS – GMC NAGPUR, 1989

DNB – General Surgery – NBE, 1996
MS – General Surgery – Government Medical College, Nagpur, 1992
MCh – Urology – Grant Medical College, 1995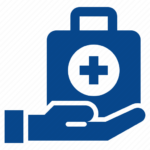 Expertise in Disease/Treatment
Vasectomy
Cryotherapy
Cystoscopy
Circumcision
Lithotripsy
Spermicide
Urinalysis
Prostate Biopsy
Penile Implants
Hormone Therapy
Open Prostatectomy
Holmium Laser Surgery
Upper Tract Endourology
Abdominal Ultrasound
Intravenous Pyelogram
Percutaneous Nephrolithotomy
Transurethral needle ablation (TUNA)
Transurethral microwave therapy (TUMT)
Transurethral incision of the prostate (TUIP)
Transurethral resection of the prostate (TURP)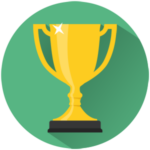 Awards and Achievements
He is the member of the Editorial committee of the Indian Journal of Urology. He is also a member of editorial review panel for many national and international journals.
He is the Honorary Treasurer of the of the West Zone chapter of the Urology Society of India (2016-18). Before that he has served as a council member from 2014 to 2016.
He was elected as a 'Council Member' of the Mumbai Urology Society for 03-05 and 14-15.
He has trained over 50 urologists, surgeons and postgraduate students in Endourology and lithotripsy.
Invited faculty to many National and international conferences and has delivered more than 200 talks.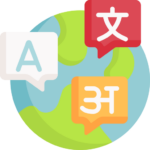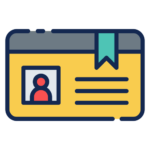 Memberships
National Academy of Medical Sciences, New Delhi

Neurological Society of India
National Kidney foundation of India
Association of Medical Consultants, Mumbai
Mumbai Urological Society
Indian Medical Association (IMA)
American Urology Association
The Endourological Society
Asian Urology Association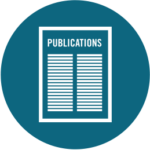 Publications
"Hand Book on DJ Stents". This book was published during the West Zone annual conference at Mehsana.
'Kidney se Parichay' was written on the eve of the World Kidney Day to provide information to lay public about Kidney failure, stone disease and prostate enlargement.
Introduction to Kidney diseases. This was compiled for lay public and released on 5th June, 2008.