Let's meet, Mrs. Jennifer Okoh is a 41-year-old lady from Lagos Nigeria. She had 2 boys and a girl. She helps her husband in his textile business. Jennifer and her husband are both happy with each other. They work together and love to party at night.
Mrs. Jennifer Okoh met us in 2019, She was very uncomfortable with her vaginal looseness, so she was thinking of Cosmetic Surgery in Nigeria
She also observed the loss of sensation during intercourse. She was also somewhat ashamed about the length and color of her labia. The fact that she was unable to satisfy her husband the way she used to depress her.
She was nervous to seek the treatment and was also unsure about getting the procedure. She wanted to get the Vaginoplasty but at the same time, she was scared of any potential complications. She was having quite a lot of doubts about the longevity of the benefits from the procedure. Moreover, She was also having the feeling that due to the loosening of her vagina, her husband was losing interest in her.
After feeling low self-confidence for years after childbirth, She wanted to get rid of her vaginal looseness. She wanted to regain her pre-pregnancy confidence and enhance her sexual sensations and satisfaction. She was young from her heart but she wanted to look, feel and behave young. She was keen to bring back her husband's interest in bed. She was also missing all night-outs to clubs and parties and desperately wanted the golden and intimated moments back.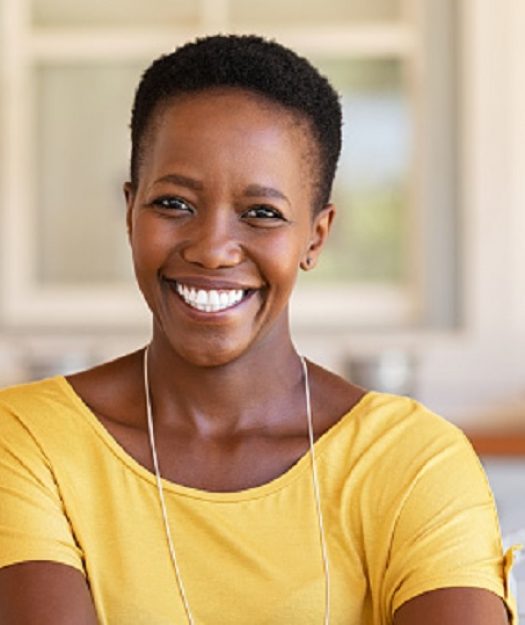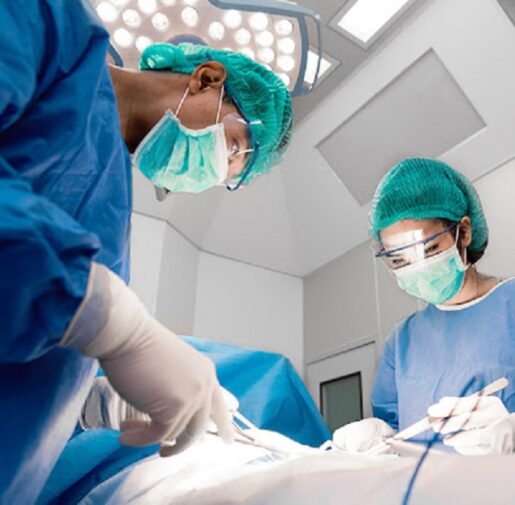 In her quest to look for the best treatment, Mrs. Jennifer Okoh started searching for options for the best cosmetic surgery in Nigeria. She met a few plastic surgeons in Lagos but couldn't get the confidence. She decided to explore the options in India. That's the time she got in touch with MedicoExperts. 
She was pleasantly surprised when the MedicoExperts team shared that MedicoExperts is conducting surgical camps in different locations in Nigeria including Lagos and she didn't need to travel just for this procedure.
Jennifer discussed this with her husband and her husband was also happy that she is going for vaginal rejuvenation and supported her for the surgery and encouraged her to get in Nigeria itself.
She decided to wait for the next camp and get it done in Nigeria. Jennifer booked the surgery for the next surgical camp which was scheduled for next month. 
One day before the surgery Jennifer was admitted. The next morning surgery was conducted and on the next day, she was discharged.
Mrs. Jennifer Okoh shares her experience 
The team is really helpful and patient. They listened and answered all questions and made me feel comfortable. They shared the profile of the Indian Specialist who will be operating on me, and I was impressed by his experience and knowledge. At my request, they also shared previous patient testimonials with me, and this helped me gain confidence in the procedure.

I am happy that I have my procedure in Nigeria by an Indian specialist surgeon from the MedicoExperts Panel. This has been truly a dream come true. I have saved money on my travels with the same results and experience.  

Thanks to MedicoExperts, I am back in my life. 
In Summary, No need to travel from Nigeria to India for genital cosmetic surgery by Indian surgeons. MedicoExperts is happy to give the best possible results to Nigerian brothers and sisters within Nigeria.
Before we elaborate more about our surgical camps for cosmetic surgery, let's understand a bit about cosmetic surgeries.
Cosmetic surgery by Skilled Indian Surgeons in Nigeria
Cosmetic surgery is an elective procedure to surgically alter or reconstruct features of the human body. In the last couple of years, the popularity of cosmetic surgery in Nigeria has skyrocketed with many females looking for the ideal figure.
Get your cosmetic surgery done by highly-skilled Indian cosmetic surgeons in association with MedicoExperts. The cosmetic surgeries we cater to are:
MedicoExperts success rate of Cosmetic Surgery in Nigeria
MedicoExperts have an excellent track record of 98.6% successful surgeries in Nigeria. 1.4% of people got some infection post surgeries which was also cured with medication.
The cost for cosmetic surgery at MedicoExperts surgical and OPD camps:
| Sr.No. | Procedures | Cost of Procedure USD |
| --- | --- | --- |
| 1 | Hymenoplasty | 2500 – 2700 |
| 2 | Vaginoplasty | 2500 – 2700 |
| 3 | Liposuction | 3000 – 3200 |
| 4 | Tummy Tuck | 4500 – 4700 |
| 5 | Breast Reduction | 3800 – 3900 |
Frequently Asked Questions and patient concerns:
1. How long does the Vaginoplasty Procedure Take?
The procedure usually takes 45 minutes to an hour, and once you're comfortable, you can walk back to your house. In some cases, a hospital stay may be necessary.
2. Do I have to stay in the hospital after vaginoplasty?
Because it is a daycare procedure, there is no need to stay in the hospital. In some cases, a hospital stay may be necessary.
3. What is the length of the recovery period for hymenoplasty?
A hymenoplasty procedure usually takes two weeks to recover from. Before attempting sexual intercourse, it is recommended that you wait at least one month for your wound to heal completely.
4. What are the results of hymen reconstruction surgery?
The hymen returns to their pre-ruptured state after healing.
5. Are the results of liposuction permanent?
Yes, the results of liposuction can last a lifetime, but only if you maintain a relatively healthy lifestyle afterward.