Advanced Joints Replacement Surgeries in Nigeria by Indian Surgeon
Mrs. Adeola, a 58-year-old housewife, is from Lagos, Nigeria. She is from a well-to-do family, and she loves cooking, gardening, and dancing. 
All of her hobbies and activities were compromised due to her increasing knee pain. Initially, the pain was less, so she ignored it. But, slowly the pain started restricting her movement. 
Adeola ignored the suffering from chronic knee pain for over ten years. However, one day her son Sammuel, who was studying in the USA, decided to look for a permanent solution. On his vacations, Sammuel visited Lagos and couldn't understand the reason for ignorance and particularly when her knee pain was impacting her lifestyle badly. She was visibly sad and missing all the happy moments of life i.e. her dancing, gardening, and long walks. 
Sammuel decided to treat her before the completion of his vacation. He took her to a nearby orthopedic doctor. The orthopedic doctors prescribed her a pain killer. There was some relief in pain but not in movements as her knee condition has deteriorated. 
One more orthopedic doctor suggested knee replacement surgery.  She was scared even hearing the suggestion because she had a bad experience in her family when her father underwent knee replacement surgery. Her father got an infection after the surgery and alignments were also not up to the mark. Her father's condition became so miserable that he couldn't even walk after the surgery. 
Sammuel knew her fears and recommended the family to visit India for the surgery. He started exploring the options in India and that's the time he dropped the message to MedicoExperts helpline. The MedicoExperts patient care executive got in touch with him and gave two options to the family. One they can plan to visit India and, second, to get it done in Lagos itself in the next surgical camp.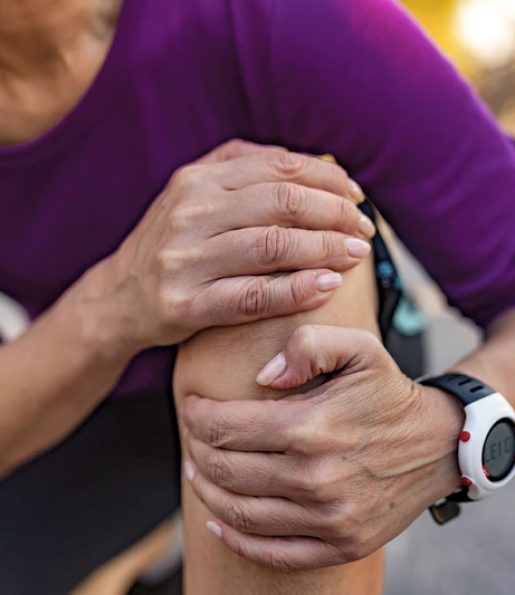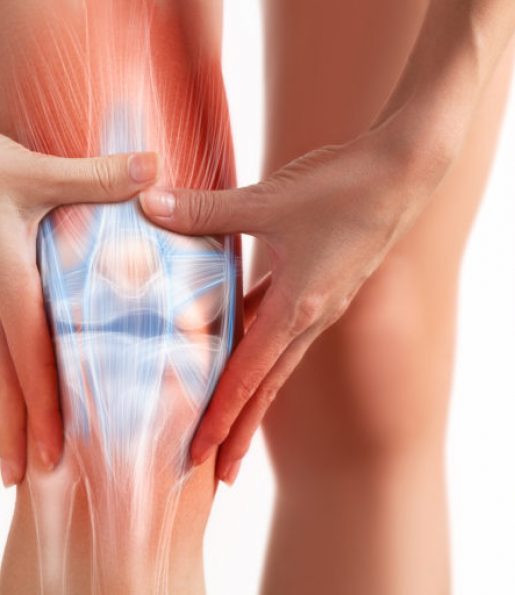 The family finally decided to wait for the camp and to get the surgery done from MedicoExperts orthopedics Indian surgeon who regularly visits Nigeria for surgeries. 
MedicoExperts arranged the online video consultation with the orthopedic surgeon who is going to operate on her knee and cleared all her doubts regarding the procedure, knee implant type, and different materials. Sammel decided to go for the best implant. 
After a month or so, MedicoExperts announced its camp. Sammel and his mother Adeola were the first ones to book the surgery.
Adeola was admitted a day before the MedicoExperts team arrived. The local doctor initiated pre-procedure investigations to ascertain her readiness for the surgery. 
All the reports were normal and her surgery is scheduled for early morning the next day. 
The surgery lasted for 2 hours and was a successful surgery. The next day of surgery, the surgeon made her stand and walk slowly with support. After 3 days Adeola got discharged and she took care of her knee as advised by the doctor.
The surgeon had prescribed her medication and physiotherapy. 
Within 2 weeks she could walk without any support and without any pain. 
Adeola described the surgery as life-changing for her. She was really grateful for her smart son Sammuel and MedicoExperts.
Adeola is still in touch with MedicoExperts and gardening, cooking, and taking long walks are part of her new routine.  
Knee replacement surgery in Nigeria
MedicoExperts' team of expert orthopedic surgeons travel to Nigeria to perform a number of orthopedic surgeries for the benefit of the Nigerians and hence saving them money on visa, air travel, and hotel stay.
MedicoExperts help local hospitals to upgrade the existing infrastructure and bring the skills for the best results of the surgery. MedcioExperts Indian specialist surgeons also ensure that local doctors are trained to take care of the patient post-surgery.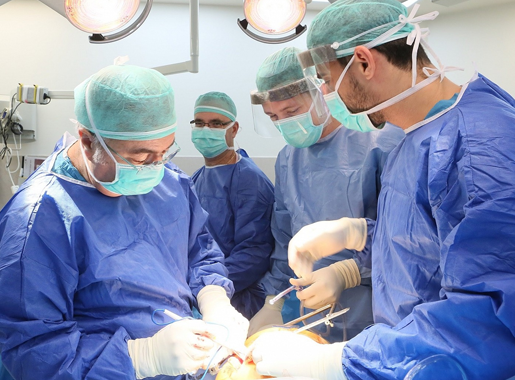 Commonly performed joint replacement surgery in Nigeria
MedicoExperts Success ratio of surgeries in Nigeria
MedicoExperts have an excellent track record of 98% successful surgeries in Nigeria. 1.4% of people got some infection post surgeries which was also cured with medication.
Knee and hip replacement surgery cost in Nigeria
Gaining advantage of the existing technology and infrastructure in Nigeria, the knee and hip replacement surgery cost is well worth the price without having to fly to India. The cost for knee and hip replacement surgery performed by Indian specialist surgeon is as stated below:
Sr.No.
Procedures
Cost of Procedure
Implants & Consumables
(At Actuals)
Total Cost
1
Total Knee Replacement (1 Knee)
USD 3000 – USD 4000
Upto USD 2700
USD 5700 – USD 6700
2
Total Knee Replacement (2 Knee)
USD 5000 – USD 6000
Upto USD 5500
USD 10500 – USD 11500
3
Total Hip Replacement (1 Hip)
USD 3000 – USD 4000
Upto USD 3200
USD 6200 – USD 7200
4
Total Hip Replacement (2 Hips)
USD 5000 – USD 6000
Upto USD 6500
USD 11500 – USD 12500
5
Arthroscopic ACL Repair
USD 3000 – USD 4000
Upto USD 1000
USD 4000 – USD 5000
6
Arthroscopic PCL Repair
USD 3000 – USD 4000
Upto USD 1000
USD 4000 – USD 5000
Frequently Asked Questions and patient concerns:
1. How soon after a knee replacement can I walk?
In 4 to 8 weeks, you should be able to walk on your own. Following a knee replacement, you will need to undergo months of physical rehabilitation (rehab). Rehabilitation will help you strengthen your knee muscles and regain movement.
2. How can I book my knee replacement surgery in Nigeria?
For booking surgery, you can fill the inquiry form or can Call/Whatsapp us at +919769516280
3. Do I need physiotherapy after the surgery?
Yes, but your doctor may recommend exercises that you can do at home.