You can achieve the most perfect and desirable nose through the skilled hands of an expert cosmetic surgeons. With rhinoplasty in India, you can get well-defined nose which will add personality of your face and boost your overall confidence.
We, at MedicoExperts understand how a small but significant change in your face can make a huge difference in your personality. Therefore, to ensure the best and perfect results, we have empanelled with us some of the best board-certified surgeons in India who have years of experience and expertise in delivering successful surgeries. All our hospitals are fully-furbished with the newest and cutting-edge technology to provide our patients with international standard care. We have over a decade of experience in providing healthcare and quality treatment, which has enabled us to provide our patients with specialized packaged and discounted rates.
Rhinoplasty is a cosmetic procedure of reconstruction the shape and size of the nose to give it more aesthetic appeal and to also enhance the functionality of the nose. The size of the nose is reduced or enlarged according to the requirement of the particular patient.
In comparison to other countries, the biggest benefit India offers is the affordability of nose surgery cost in India. With the expertise of the board-certified cosmetic surgeons and the choice of choosing the most appropriate medical facility for the procedure, India offers international quality procedure without digging a hole in the savings.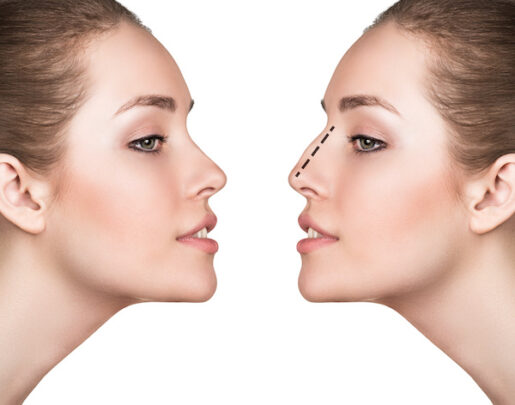 Some of the key benefits of nose surgery in India are as follows:
Restores the functional and aesthetic appearance of the nose

Affordable nose surgery cost in India starts from USD 1800

A highly dedicated team of best board-certified surgeon and specialists

Well-equipped with international standard infrastructure in best cosmetic surgery hospitals and facilities

Special privileged rates and packages for MedicoExperts patients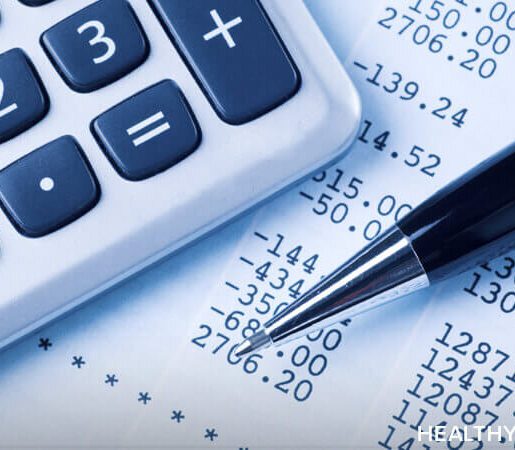 When compared to other countries, rhinoplasty surgery in India is extremely beneficial as it is a perfect combination of expert procedure, expertise of board-certified cosmetic surgeons, and the choice of choosing medical facility and hospital according to one's budget.
A physical assessment or pre-surgery investigation is done to determine the overall health of the patient.
The cost of the comprehensive evaluation is USD 500-800. The cost of nose surgery in India ranges from 1800 to 2500 USD. This cost varies based on the technique used, the chosen cosmetic surgeons and hospital.
Best Rhinoplasty in India
Rhinoplasty Surgery or popularly known as a nose job is a commonly performed cosmetic surgery that reshaped the size of the nose and also improves the function aspect of it. This procedure also helps improve the symmetry of the face and gives relief from breathing difficulties.
During a nose surgery (rhinoplasty), the surgeon can change the bone structure, cartilage, skin or all three. It can also be done to repair deformities, correct a birth defect, or improve the trouble in breathing. The procedure can be done by following either an open or a closed surgical approach.
There are two different techniques of rhinoplasty surgery:
The procedures are usually done on day care basis but sometimes requires night stay in hospital.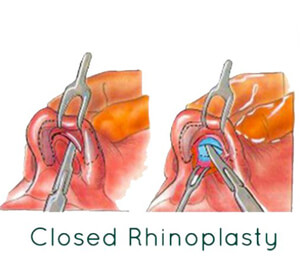 During closed surgery, the surgeon will make incisions to access the cartilage and bones which is giving support to nose. These incisions are made inside the nose so that they are not visible after the surgery. As per patient's requirement, some cartilage or bone may be removed or some tissues may be added. The tissues may be from another part of the body or they can be synthetic filler. After the complete procedure, once surgeon has reshaped and rearranged the cartilage and bone, the tissue and skin are covered over the structure of the nose. A bandage is positioned outside the nose to give support to new shape of the nose until it heals.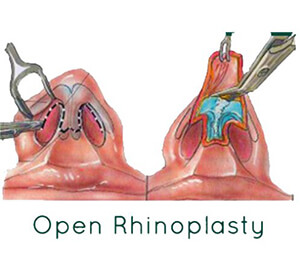 Open rhinoplasty is also known as External Rhinoplasty, in this technique, the surgeon will make small incision on the columella, which is the soft tissue that separated the nostrils. The surgery will be done under general anaesthesia. This technique helps to get easy access to the underlying cartilage and bone structure. Surgeon may also use this technique if the patient's nose is crooked or to achieve a marked reduction in nasal tip projection (how far the tip sticks out from the face). The scar left behind is barely visible and will usually fade with time.
Success Rate of Rhinoplasty in India
Rhinoplasty not only gives a more aesthetic appearance to the face, but it also significantly boosts one's self-image and confidence. With freedom from breathing difficulties it also brings about proportion to the facial features. Patients who have undergone rhinoplasty are extremely happy with the outcome and have the highest satisfaction rate.
Frequently Asked Questions and patient concerns:
1. What are the expected outcomes after rhinoplasty surgery?
After surgery, it will take around 6 months or more to see the expected results. A Rhinoplasty surgery will improve your look. The symmetry, shape and size of nose will be improved. Breathing problems and certain birth defects will be resolved.
2. What is the recovery timeline like?
There would be bandage on nose for around 7 days after surgery. The bandage will help to reduce the swelling and keep the bones and cartilage on place. The stitches used will be dissolvable. The daily activities can be started in next 10 days after surgery. The rigorous activities will be restricted for around 7-8 weeks.
3. Who are the ideal candidates for rhinoplasty surgery?
You may consider rhinoplasty surgery, if:
If your age is 14 (for girls) and 16 for boys.
If you want to improve the shape, size or look of your nose.
If you have realistic expectations from surgery
If you are facing any medical issues (breathing related)
If you wish to remove your nose hump
4. Will my nose still be unique to me after rhinoplasty?
Rhinoplasty is a custom surgery. Rather than taking a one-size-fits-all approach, the cosmetic surgeons will either increase or decrease the size of your nose to match the symmetry of your face. You can retain your ethnic look or 'you'ness while still correcting the imperfections.
5. Is rhinoplasty painful?
You will be given anaesthesia to make you more comfortable during the procedure. The surgery itself does not involve pain. After the procedure you may experience some discomfort in the initial stages of healing. Your symptoms can typically be moderated with pain medication which is typically not needed for long.
6. Can my breathing be improved during rhinoplasty?
Yes, rhinoplasty can change the cosmetic appearance of the nose as well as repair functionality. A highly experienced cosmetic surgeons will be able to do both cosmetic and functional nasal surgery which is likely to repair nasal breathing and provide a more attractive nose.
7. How old must I be to undergo rhinoplasty?
Technically speaking, cosmetic rhinoplasty can be performed any time after nasal growth is complete. Nasal growth is usually complete in girls by age 15 and complete in boys by age 16. However, an emotionally mature and cooperative patient is also an essential requirement for a successful rhinoplasty. In rare cases, surgery may be performed at younger ages when severe functional impairment or other medical indications dictate.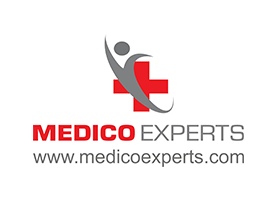 MedicoExperts is a Global virtual hospital which is established to offer quality healthcare services at affordable pricing without compromising the success rates of the treatment. MedicoExperts is having a network of highly experienced super specialist doctors and well equipped hospitals across the globe and offering second opinion through online video consultation and surgical interventions through its empanelled super specialist doctors at its network hospitals in 17 countries from 3 continents.
By the virtue of its approach and model, MedicoExperts is successfully achieve to deliver
Latest and most advanced treatments with success rates of international benchmarks.
Multiple cost options depending upon the hospital facilities, with the same doctor.
Treatment option in multiple cities/state/countries.
Trust and peace of mind.
Most suitable for patients who are looking for:-
Planned Surgeries and treatment from most experienced doctors and at multiple cost options as per hospital facilities with best possible outcomes.
Second Opinion from expert doctors.
Complex cases involving multi specialities
International patients looking for treatment from Indian doctors