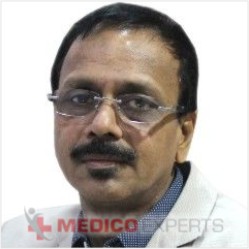 Dr. Pradeep Mahajan
MBBS, MS(General Surgery), Diploma in Urology, Stem Cell Expert
Skills :

Stem cell therapy for Chronic Kidney Disease, Diabetes, Erectile Dysfunction, Autism, Cerebral Palsy, Muscular Dystrophy, Burn Injuries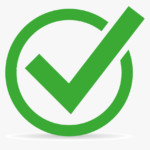 Highlights
Dr. Mahajan is doing continuous research on stem cell therapy. He has treated over 1000s of patients with his unique protocol involving Stem cell therapy. His core expertise is in treating patients with Chronic Kidney Disease, Diabetes, Erectile Dysfunction, Autism, Cerebral Palsy, Muscular Dystrophy, Burn Injuries, and more.
Dr. Mahajan has applied for a patent with the Government of India for his stupendous work on non-surgical treatment of Avascular Necrosis using Autologous Bone Marrow Mesenchymal and Hematopoietic Stem Cells along with Stromal Vascular Fraction, Platelet Rich Plasma, and Activating Factors & Biomaterials. The evaluation for the same is ongoing.
Dr. Mahajan has also applied for an 'International Patent – 'Osteoinductive Formulation and Preparation Thereof' on the combination of cellular and biomaterials, used for an aforesaid condition.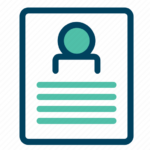 Profile Summary
Dr. Pradeep Mahajan's academic career until junior college was in his native place itself. A strong guiding force for his school teachers changed his focus towards studies, and he decided to pursue further studies in medical sciences.
He had been a bright student throughout his academic journey. A medical graduate from Marathwada University, Dr. Mahajan has earned his diploma in Urology from the University OF Vienna, Austria.
During his post-graduation years, Dr. Pradeep Mahajan was awarded for his exemplary performance amongst the successful candidates who had appeared for the M.S (General Surgery) examination, held in November 1987 by Marathwada University.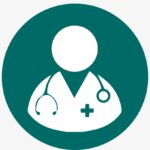 Experience
30 years of clinical experience and focused experience of 10 years in Stem cell therapies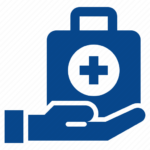 Expertise in Disease/Treatment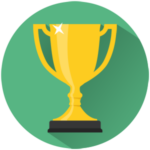 Awards and Achievements
He has been awarded the most coveted Mrs. Mayadevi S. Darake Prize and the Shri Narayanrao Chitgopekar Prize.
He is also a recipient of the Indian Achievers Award for Health Excellence for his outstanding achievements in the health care sector.
Dr. Mahajan was also honored with the gold medal award for his voluntary services in 'Trauma Care on Highway'.
Dr. Mahajan has earned the 2016 Leaders Award for his achievement as the 'Fastest Growing Healthcare Brand for Stem Cells Treatment in Maharashtra'.
His milestone achievement was receiving the 'National Award for Excellence in Healthcare' in the clinical research category during an event organized by CMO Asia.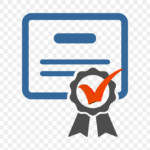 Training and Certifications
The Ohio State University recognized his potential and had cordially invited Dr. Mahajan to participate in a prolonged workshop on the 'Regenerative Medicine Workshop'. The 15-days long-intensive workshop was co-organized by the Centre for Regenerative Medicine and cell-based therapies.
Educational Workshop on Wound Care Management in March 2016 Recently,
Successfully complete an intensive practical training on 'Animal Cell Culture' in 2011 from Sri Raghavendra Biotechnologies Pvt. Ltd, Bangalore.
Earlier to this, in 2010, he had also attended and completed a Certificate Course on 'Anti-Ageing Comprehensive Medicine', organized by the Society for Anti-Ageing Aesthetic Medicine, Malaysia along with 'Anti-ageing and Medicine Research' in India.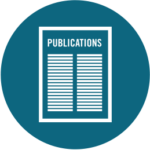 Publications
Dr. Mahajan as a researcher has been head of times and has published a lot of his research-based clinical work. In his literary pursuit, Dr. Mahajan has authored a medical book, named as 'Antidotes and Management of Chemical Poisoning'.
His case report titled 'Neurogenic bladder repair using autologous mesenchymal stem cells' has been considered for publishing.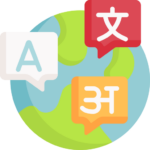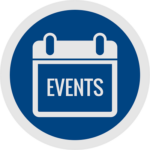 Events
He was invited by the 10th International Conference "Regenerative Medicine and Stem Cells" being organized in China in November 2016.
Dr. Mahajan is invited to deliver a key-note address on "MSC: The New Drug on the Horizon."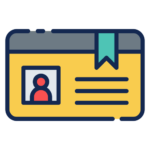 Memberships
Associate Life Member of Urology Society of India
Life Member, American Society of Vienna
Life Member, Anti-ageing Society of India
Life Member, Stem Cell Society of India